The Gruesome 2018 Murder Of Michigan Father David Carter From Netflix's Unsolved Mysteries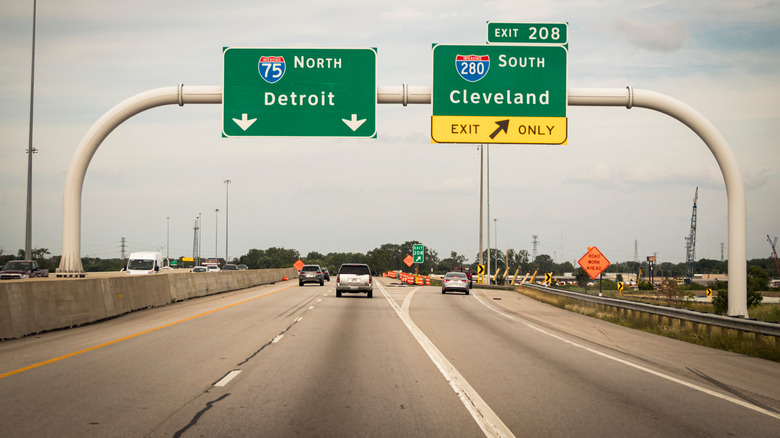 Benjamin Clapp/Shutterstock
Episode three of the third volume of Netflix's "Unsolved Mysteries" focuses on David Carter's senseless murder (via Radio Times). At the time of his death, Carter was 39 and a father to a teenage son, David Carter Jr., also known as DJ (per The Cinemaholic). In addition, he worked at the Magna Seating Plant and lived in Melvindale, Michigan. Netflix writes that he had a girlfriend, Tammy Williams, whom he had been seeing for six months. The U.K. edition of Cosmopolitan adds that the pair originally met in high school. On September 28, 2018, Carter, Williams, and his family attended his son's football game. For reasons unknown, the couple did not seem to be getting along.
According to Newsweek, this was the last time Carter was seen alive. Two days after the game, DJ, who had plans to see his father, received a text message from Carter informing him that he had to cancel due to an illness. DJ went to his apartment anyway to grab some of his things. There, he had an encounter with Williams. In "Unsolved Mysteries," DJ notes that Williams was acting bizarrely and seemed hesitant to let him in. When he asked to see his father, Williams told DJ that he had gone for a walk.
In the following days, The Cinemaholic reports that Carter failed to show up at work. Cosmopolitan states that his family called Williams to ask about his whereabouts but she denied knowing where he was. Per E! Online, the family went looking for Carter at his apartment. 
David Carter was dismembered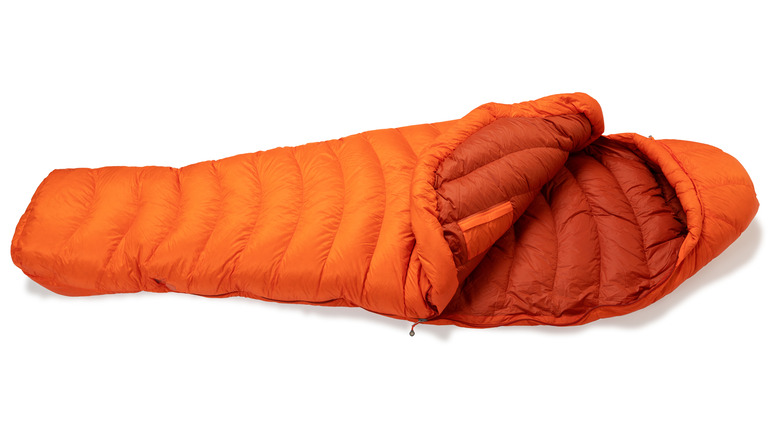 Volodymyr_Dyrbavka/Shutterstock
At Carter's apartment, there were clear indications that he had been a victim of foul play. His sister, Tasia Carter Jackson, and his father, Elton Carter Sr., found blood stains on the floor and on his bed (via E! Online). Furthermore, there was a bullet hole in the closet door. By October 2, Newsweek writes, Carter was declared a missing person. Only one day earlier, a lower torso and legs were found in Ohio on Interstate 75. They had been discovered in a sleeping bag by a worker for the department of transportation. According to Cosmopolitan, the left leg had a distinct pit bull tattoo. Carter's father told investigators that his son had the same tattoo.
Tragically, E! Online writes, DNA testing confirmed that the remains did indeed belong to Carter. The Cinemaholic reports that the rest of his body, including his head, hands, and upper torso were found days later in a duffel bag and suitcase, also on Interstate 75. The coroner concluded that Carter's death had been caused by a gunshot wound near his left ear (per Cosmopolitan). Newsweek explains that by then, the authorities had deemed Carter's death a homicide and were investigating it as such. On October 5, Williams was arrested and questioned over Carter's murder. However, the police had no evidence against her. They were forced to release Williams on October 8.
Tammy Williams is on the run
Despite being let go by the authorities, Newsweek reports that Williams remains a person of interest in Carter's murder. The Cinemaholic explains that she showed little concern while his family searched for him. It's theorized that she perhaps shot Carter (above, with Williams) while he was sleeping. Williams subsequently left the Detroit area and fled to Ann Arbor, then to Chicago, and New York City, where she was last seen on October 18, 2018 (via Cosmopolitan). Now investigators are searching for Williams and hope that someone will recognize her from the recently released "Unsolved Mysteries" episode titled "Body in Bags."
According to Radio Times, the U.S. Marshals have a $10,000 reward for leads regarding Williams' whereabouts. Fox 2 Detroit reports that Williams is being accused of mutilation, dismemberment of a dead body, tampering with evidence, and felony firearm. A different article from Fox 2 adds that her family has not been cooperative with authorities. On "Unsolved Mysteries," Andrew Battersby of the U.S. Marshals Task Force in Detroit explained (via Radio Times), "Somebody is helping her — financially and also providing her with a roof, a place to stay. She just did not disappear." Nevertheless, Supervisory Deputy U.S. Marshal Aaron Garcia said (via Fox 2) that they won't stop their search. He stated, "We are going to find you."