Star Trek Fans Are Mourning Leslie Jordan For This Little Known Role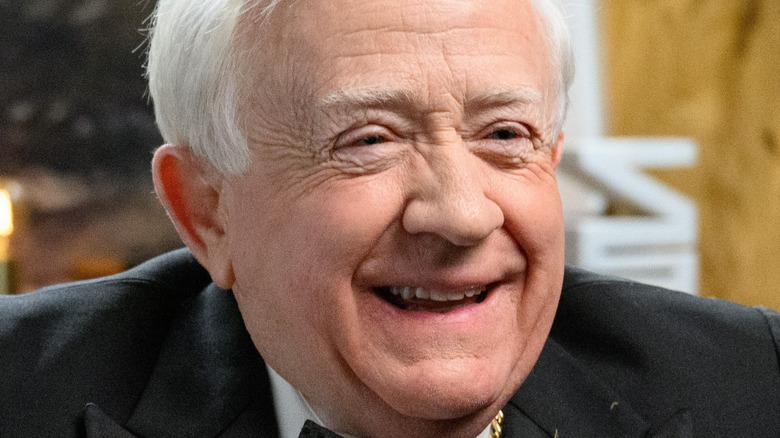 Handout/Getty Images
On Monday morning, Variety relayed the devastating and shocking news that beloved "Will & Grace" star Leslie Jordan had died in a tragic car accident. Jordan, who was 67 years old, was reportedly driving home in the early hours of October 24 when his car collided with the side of a building on Cahuenga Blvd. in Los Angeles, California. While the full scope of details surrounding the terrible accident has yet to be divulged, authorities suspect he "... suffered some sort of medical emergency" while driving. 
In recent years, the late actor has harvested robust popularity amongst a new generation of television viewers with his notable cameos on Ryan Murphy's popular FX series "American Horror Story," though his roster of film and TV credits is vast. One role he had on "Star Trek: Voyager" back in the day earned him some major merit among the community of sci-fi aficionados that still herald the iconic franchise as one of the greatest of all time (via Los Angeles magazine).
Leslie Jordan was on Star Trek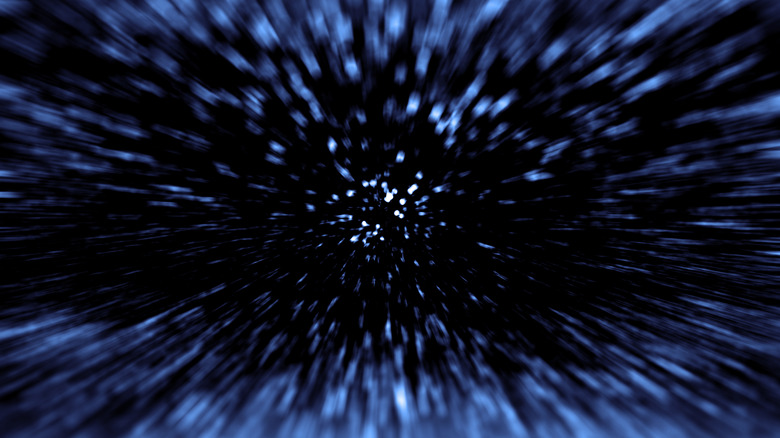 Stephanie Zieber/Shutterstock
According to IMDb, Leslie Jordan portrayed the character Kol, a Ferengi, on "Star Trek: Voyager" in 1996. While his contribution to the titanic franchise was brief, "Trek" fans never forget one of their own, so news of his death is hitting the sci-fi community as hard as it is everybody else. "I am stunned at the death of Leslie Jordan, who delighted us with his many roles on television and film," "Star Trek" legend George Takei shared on Twitter after receiving news of Jordan's death. "Leslie, we are heartbroken at your loss and will miss your mirth and your inimitable spirit." 
While most would see a role on "Star Trek" as an honorary insignia, Jordan apparently hated the show and his time working on set. However, according to Los Angeles magazine, memories of his voyage through the stars weren't all negative. 
Jordan hated Star Trek, but loved Shatner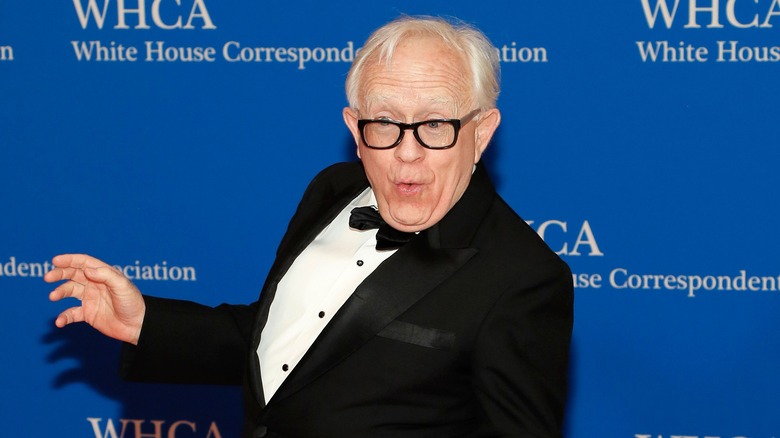 Paul Morigi/Getty Images
"They had these enormous ears. I had been hired because of my size, 4-foot-11," Jordan told Alec Harvey of Alabama.com in a 2008 interview. "I walked onto the spaceship, and I heroically delivered my first line, and they all just burst out laughing." Jordan admitted that his memories of working on "Star Trek" weren't exactly fond ones, so much so that he refused to go back for another episode when asked (per Los Angeles magazine). "... they called and they said, 'Listen, they want you back,'" he remembered. "And they said, 'Leslie, Whoopi Goldberg is going to be on it.' I said, 'I don't care if Jesus Christ is going to be on it. I don't want to do it again.'"
However, he did admit that working with William Shatner (on "Boston Legal," not "Star Trek") was one of his most cherished memories. In an interview with Los Angeles Magazine, Jordan shared, "I love Mr. Shatner. We share a love of saddlebred horses, the high-stepping show horses."