Adidas Is Nearly 100 Years Old. Here's Who Founded It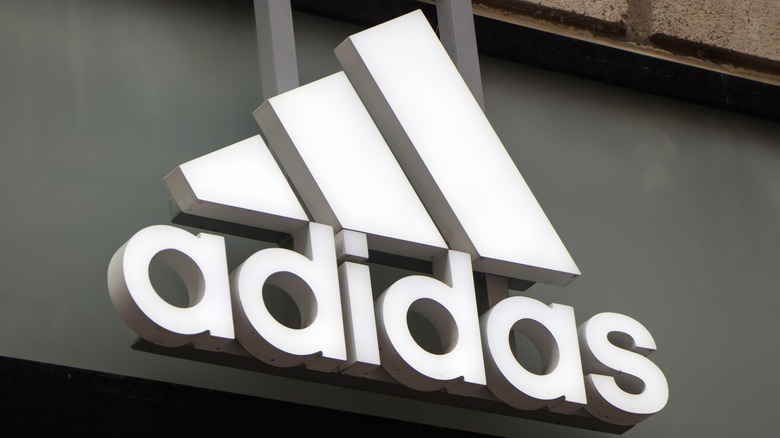 Manuel Esteban/Shutterstock
Out of the many clothing brands that exist in the world today, Adidas is one of the most recognizable and sought after. As Statista says, Adidas reported an estimated $10.9 billion global revenue in the first half of 2022. Adidas is most famous for making sportswear for various types of Adidas lines, such as Adidas Predator, Adidas Samba, Adidas Superstar, Adidas Originals, and more.
Recently, the company has been under fire for its relationship with hip hop musician Kanye West. As Fortune explains, West has made numerous antisemitic comments recently, saying that he would go "death Con 3 on Jewish people," leading to his being locked out of both Instagram and Twitter. West had a sponsorship with Adidas, as they produced his footwear line. There has now been pressure and criticism directed towards the sportswear company to drop him over racism. On October 25, Adidas terminated their Kanye partnership entirely (via CNN).
There's more than present-day success for Adidas' global empire. The company's history stretches back almost a century.
Adidas was founded by a trained baker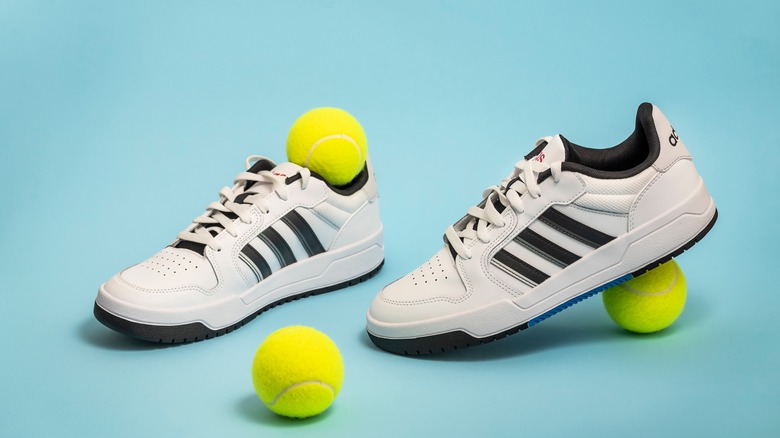 WR7/Shutterstock
The history of Adidas all started with an impoverished man named Adolf Dassler. As SportsRec says, Dassler was born in Herzogenaurach, Germany in 1900. His first career path entailed training as a baker, but his life took a turn when the family started a shoe-making business. This would be Dassler's first introduction into what would eventually become a footwear empire. The business started off making bedroom slippers from scrap material and whatever else the family could scavenge. Dassler was quite adept at trimming shoes. 
Dassler was a sports fan and started to create shoes specifically for athletics within his family's business. He took the processes and materials they had been using to create soccer and gymnastics shoes. As the Adolf Dassler memorial website explains, Dassler was also a successful athlete himself, so many of his designs and creations came from first-hand experience. He had personal insights into what might help improve athletic performance by way of specialized shoes. 
How Dassler created a sportswear empire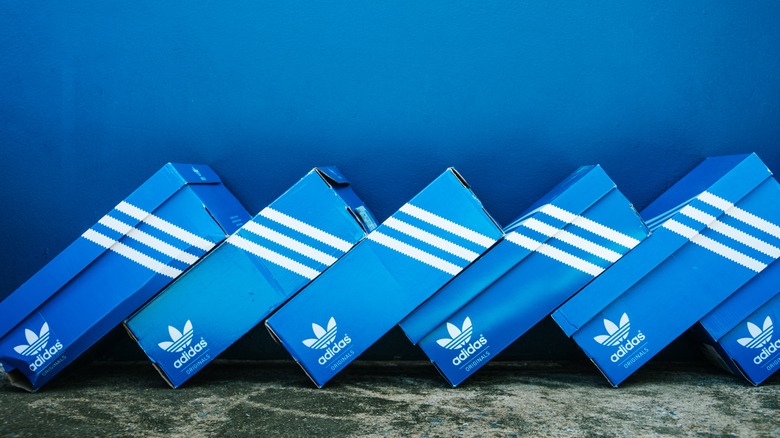 2p2play/Shutterstock
Dassler's observations and experience solidified with ironclad business acumen. His insight was groundbreaking for the day: athletic shoes designed for specific sports. As the Adolf Dassler memorial website says, Dassler's business ventures were stifled for a while, when he was drafted into the German military during World War I. Afterwards, he got to work, creating a shoe workshop out of his mother's washroom. He and fellow shoemaker Karl Zech partnered up to produce their first athletic footwear lineup. Dassler would make much of his business from managers, athletes, and sports trainers, who were enamored with the high quality of his work. 
As Britannica explains, both Dassler and Rudolf Dassler, his brother, paired up to create a booming sportswear company. However, the two eventually went their separate ways due to personal conflict, and so their joint-owned company split off into two separate entities: Adidas, which was Adi's, and Puma, which was Rudi's. Both brands today are enormously successful, owing much to that initial ingenuity and professional quality that the two brothers strove for.