Steven Van Zandt's Meeting With One Of His Heroes Ended With Him Getting A Gun Pulled On Him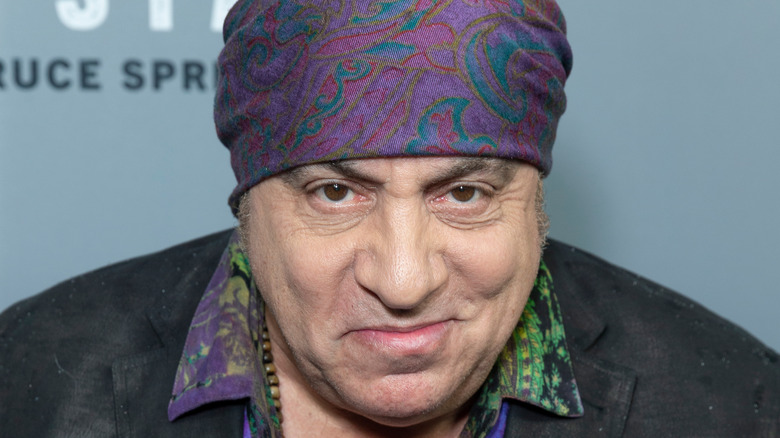 lev radin/Shutterstock
Steven Van Zandt (who's also known as Little Steven or Miami Steve) has worn many hats throughout his long and storied career. He's been a music arranger, producer, supervisor, TV producer, actor, director, TV and film composer, and live event producer, DJ, activist, and so much more. One of his biggest gigs was as the rhythm and lead guitarist, mandolinist, and backing vocalist for Bruce Springsteen's E Street Band, with whom he's been inducted into the Rock & Roll Hall of Fame. Television fans will also recognize him as Silvio Dante in the popular HBO series, "The Sopranos."
In recent years, Van Zandt has turned his attention to a variety of other endeavors, such as establishing the non-profit Rock and Roll Forever Foundation and its TeachRock project, a K-12 curriculum that employs the history of rock and pop music to engage students across the U.S. However, his biggest current role is hosting the "Underground Garage," a radio show that promotes both classic and emerging rock music, and features numerous rock, pop, and celebrity stars as guest hosts.
That fateful incident with Freddie King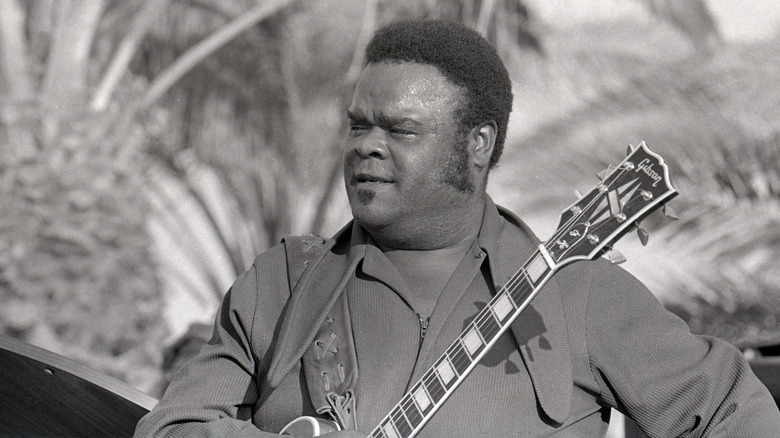 Icon And Image/Getty Images
Because Steven Van Zandt's life has been so intertwined with the rock 'n' roll business, it makes sense for him to have interacted with countless rock stars. While most of these interactions have been pretty friendly, there is one particular encounter that didn't go so well. The figure in question was legendary bluesman Freddie King.
As stated in NPR, Freddie King was an incredibly influential guitarist despite rarely breaking into the mainstream. After years of constant performing and recording, King's albums generally sold consistently, but never at a scale that would make him a star. However, Leon Russell, who had achieved some success helping Joe Cocker, decided to collaborate with King in hopes of reviving his career, resulting in a few hit songs. Unfortunately, that wasn't enough to help King's personal life; he was abusing alcohol in the 70s, ultimately dying on December 28, 1976, at 42 years old from ulcers and pancreatitis after passing out during a live show a couple of nights previous.
Steven Van Zandt's fateful interaction with Freddie King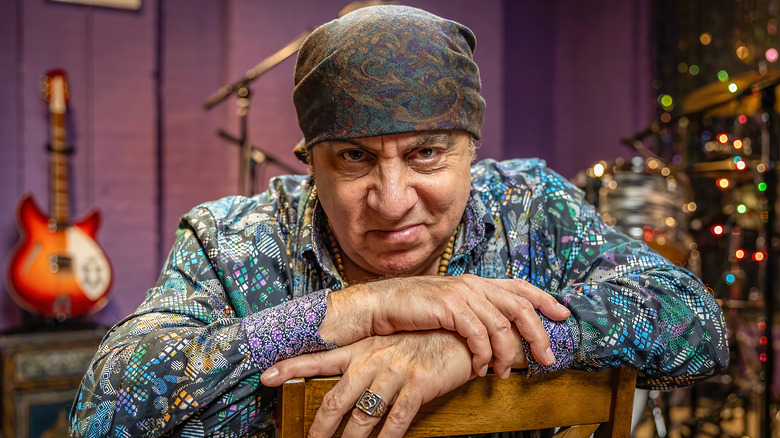 Per Ole Hagen/Getty Images
As Van Zandt recalls in Louder, he and some friends went to a Rolling Stones concert and decided to head to the hotel that the band was staying at to get their autographs. While looking for the Stones, someone in Van Zandt's group noticed that King, who was an opening act for the Rolling Stones, was staying at the same hotel and his door was open. Van Zandt and his friends let themselves into the room to ask for his autograph, when suddenly King "picks up a pillow off his bed, and underneath is a big f****** .45 which he grabs and gives me a f****** dirty look and tells me where to get off."
For Van Zandt, it was a painful reminder that you should never meet your heroes, or if you do, make sure you're wearing a bulletproof vest. The experience continues to haunt him years later, as he told Louder, "To this day I don't play any Freddie King licks. I won't play his songs. See it does matter — heroes can let you down." Luckily for Steven Van Zandt, most of his other interactions with music icons featured considerably less risk of getting shot.