The World's Biggest Sports Gambler Could Win $75 Million On The 2022 World Series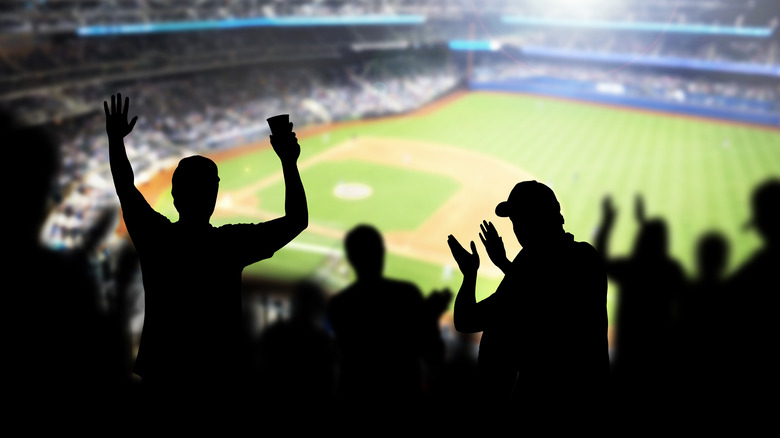 Tero Vesalainen/Shutterstock
This Friday, The New York Times writes that the Philadelphia Phillies will be going up against the Houston Astros at the World Series. This comes as the Phillies recently won the National League Championships against the San Diego Padres (via ESPN). However, there is one man in particular who has a lot on the line if the Astros lose. His name, per ABC13, is Jim McIngvale, otherwise known as Mattress Mack. In recent months, The New York Post writes that McIngvale has placed various bets totaling $10 million in favor of the Astros. If the Astros do win, McIngvale will receive a whopping $75 million.
A tweet from the Action Network reports that this would be the largest betting win in sports history. But who is McIngvale? The Daily Mail states that he is the owner of Gallery Furniture, a chain based in Houston. Unsurprisingly, the 71-year-old McIngvale is a wealthy man — the outlet says he is reported to be worth $300 million. The Houston native is also known for his charisma and generosity. ABC13 notes that he allowed victims of Hurricane Harvey and Katrina to shelter in his furniture stores. As to why he has all his money on the Astros, McIngvale stated (via ABC13), "I just get bored to death with stability, which is why I guess I like all of these big bets." He added, "I thrive on chaos."
Jim McIngvale uses bets to promote his furniture store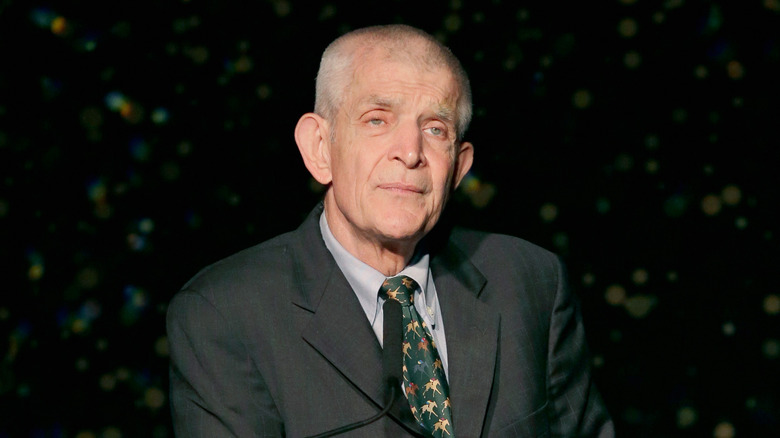 Bob Levey/Getty Images
ABC13 reports that Jim McIngvale opened Gallery Furniture in 1981. However, the store was not an immediate success, and McIngvale was on the verge of bankruptcy. He then decided to shoot a commercial for his store where he proudly exclaims, "Gallery Furniture will save you ... MONEEEY!'" Ultimately, this catchphrase made both McIngvale and his store extremely popular in the Houston area. Furthermore, the Daily Mail writes that McIngvale's notoriety only surged when Gallery Furniture began to advertise McIngvale's bets. McIngvale first delved into sports gambling in 2006 (per ABC13). By 2014, he had begun to use his bets as a way to increase sales for Gallery Furniture.
CBS Sports explains that the store is known for its special promotions. If the team McIngvale bets on wins, then some customers who have purchased from Gallery Furniture may get a portion of their money back. Thus, if McIngvale does win the $75 million from the Astros bet, he won't be keeping all of it (Per Yahoo! Sports). That said, the World Series has made this promotion especially enticing. If McIngvale wins the bet, then a customer who has purchased a mattress worth at least $3,000 with 24-hour delivery will get their money refunded. Other reports indicate that customers will receive the same deal if they spend $3,000 on sleep or power motion furniture.
He has lost millions in bets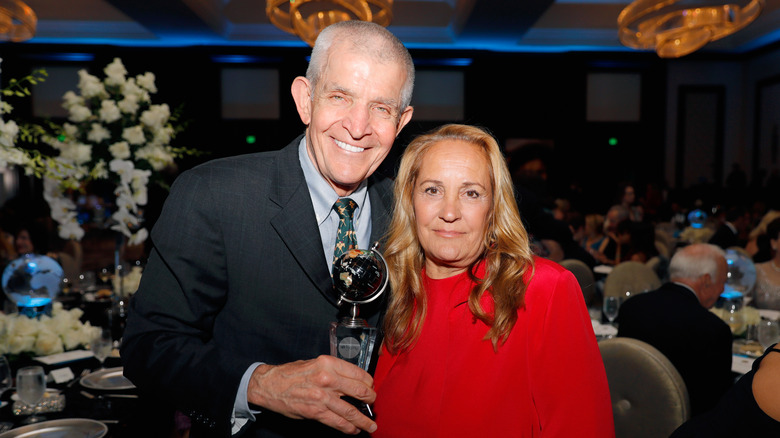 Bob Levey/Getty Images
Despite Gallery Furniture's promotion, Yahoo! Sports writes that if the Astros do win, Jim McIngvale will certainly get a big chunk of that $75 million. ABC13 states that in the past, McIngvale has won big but also suffered great financial losses. In 2014, CNBC reported that he lost $7 million after betting on that year's Super Bowl. McIngvale declared that customers who spent $6,000 on furniture would get refunded if the Seattle Seahawks beat the Denver Broncos. In the end, the promotion sold out Gallery Furniture's inventory, and the Seahawks won. Prior to this, ABC7 notes that McIngvale had lost over $600,000 due to other in-store promotions and sports bets.
In 2021, Chron revealed that McIngvale had won $3.46 million for betting on that year's Super Bowl. However, McIngvale has not been as lucky in 2022. A different article from Chron explains that in February, he lost $15 million in various sports bets. As for the Astros, they are and have been fond of McIngvale for some time now. In 2017, they invited him on a trip to the White House (via ABC13). At the time, Anita Sehgal, from the Astros marketing and communications team, said, "Houstonians have watched him build his life in Houston while giving back every step of the way. That's why they have a special love for him. For Mack it's not about words, it's about action."