Child Stars Who Have Ended Up In Jail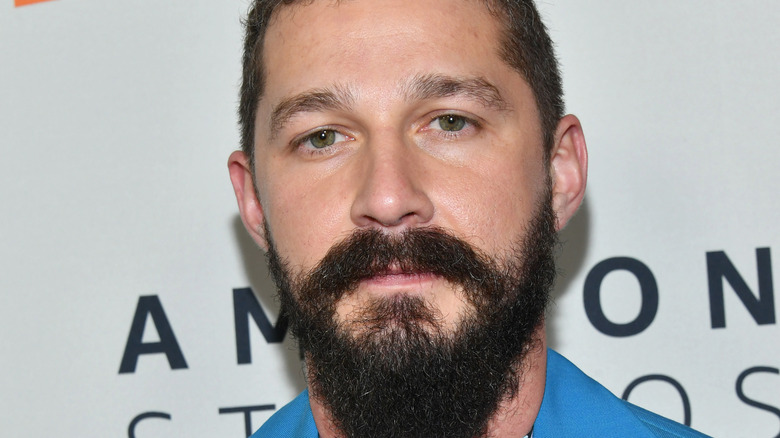 Amy Sussman/Getty Images
There has to be a study somewhere that explores the likelihood that a child star will one day implode: Oh wait, there is (via the Journal of Personality Assessment). Or you can take it from Mara Wilson, who famously played Matilda in "Matilda." She penned an article for Cracked on why child stars can't seem to keep it together in adulthood. Some of the reasons are that their parents suck, their parents are powerless in Hollywood, and the kid's ego balloons in a way that's untenable for adulthood. 
It seems as if there are three typical paths former child stars can take once they come of age. First, there's the tragic path of destruction that many of the child stars on this list went down: Lindsay Lohan, for one, has been to rehab six times, per Medical Bag. There's the path of quitting the industry altogether: Former Nickelodeon and "iCarly" star Jennette McCurdy has been vocal recently about her early retirement from acting, per Insider. And finally, you can turn out perfectly fine, like the kids from the "Harry Potter" franchise.
But it should go without saying that being a child star is immensely difficult, and the Hollywood system often chews and spits these kids out mercilessly. Read on to learn more about former child stars whose hiccups often led them to jail.
The following article contains references to addiction, abuse, and mental health struggles. If you or anyone you know is experiencing these issues, help is available. Contact SAMHSA's National Helpline at 1-800-662-HELP (4357), RAINN's National Helpline at 1-800-656-HOPE (4673), or the National Suicide Prevention Lifeline by calling 1-800-273-TALK (8255)​.
Ryan Grantham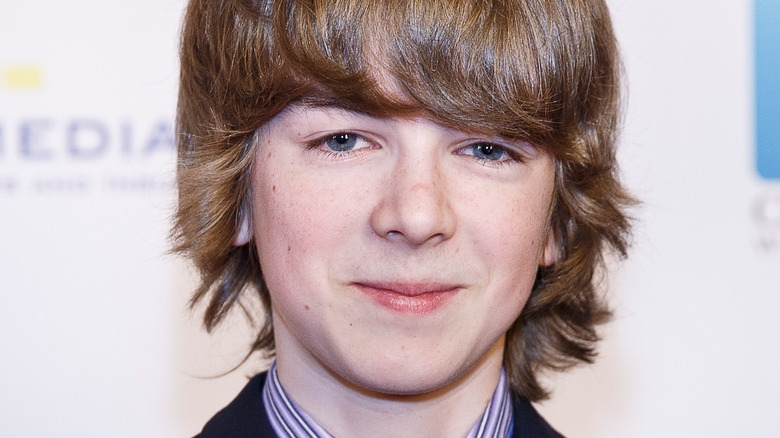 Andrew Chin/Getty Images
When Ryan Grantham killed his mother in cold blood on March 31, 2020, he thought it was an act of mercy, as reported by CBC. Homicidal thoughts had been raging in his head when he shot his mother in the head, while she was playing the piano. Soon after, he packed his car with a dozen Molotov cocktails and guns with the intention of assassinating Prime Minister Justin Trudeau, or targeting students at his university. 
Grantham knew he was capable of murder — psychiatric evaluations concluded that he dealt with a mood disorder and an addiction to marijuana in previous months (per The Independent), and he didn't want his mother to witness his dark pivot. However, Grantham thankfully never managed to pull off his other planned homicides, instead choosing to turn himself in to the police.
No child star's fall from grace is quite like Grantham's. He's known for his roles in "Diary of a Wimpy Kid" and "Riverdale" and also appeared in the series "Supernatural." Although his career had yet to skyrocket, he's slated to see worse than most fallen child stars: He was sentenced to life behind bars in September 2022, reports People. Grantham, who recorded his murder plans on his GoPro camera (via CBC), is now reportedly afraid of being abused in the tough prison environment, according to TMZ.
Ricardo Medina Jr.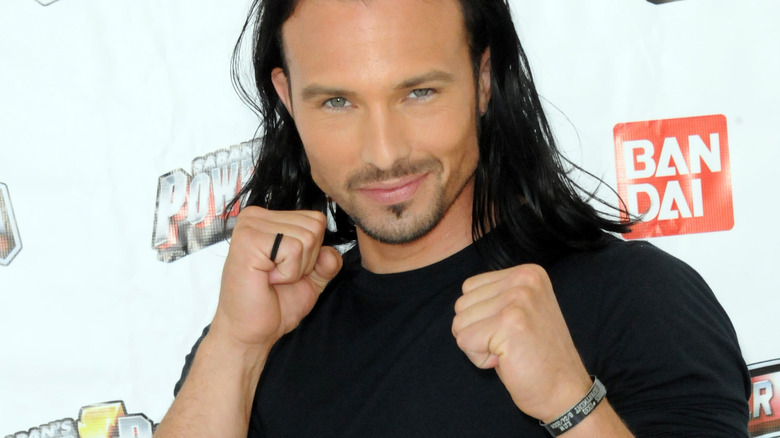 Albert L. Ortega/Getty Images
If the name Ricardo Medina Jr. doesn't ring a bell, his red Power Rangers suit might. In 2002, Medina played Cole Evans, or the Red Lion Ranger, on Power Rangers Wild Force, per IMDb. He also did some voice work for other Power Rangers productions and made some appearances on "CSI" and "ER." 
In a shocking turn of events, he was sentenced to six years in prison in 2017 for killing his roommate with a sword, reports NBC News. Medina said it was in self-defense, but he ultimately pleaded guilty to voluntary manslaughter charges, taking up the opportunity for a smaller sentence.
Medina and the victim, Joshua Sutter, had a heated argument that began over Medina's girlfriend. After the fight became physical, Medina and his girlfriend then took refuge in his bedroom, according to BBC News. When Sutter reportedly kicked down the door, Medina stabbed him with his sword. Sutter's father was present at the trial and stated that Medina deserved a prison sentence, and for his reputation to be permanently destroyed.
Drake Bell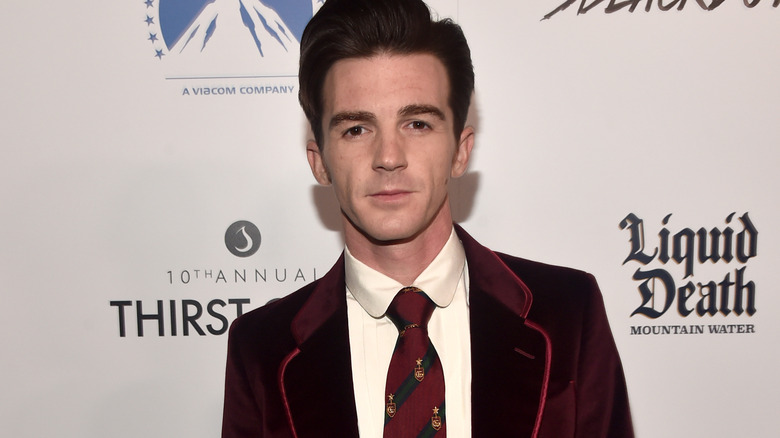 Alberto E. Rodriguez/Getty Images
Drake Bell was once one of Nickelodeon's most reliable heartthrobs from 2004 to 2007, per the Los Angeles Times. At its peak, three million people tuned in to watch his show, per Variety. He also had a music career, which began with his performance of the "Drake and Josh" theme song, notes Insider. 
But that golden boy era came to a close in 2010, when Bell experienced his first brush with the law: a DUI, for which he received a conviction, notes the Los Angeles Times, although it's unclear if he spent any time in jail. In 2016, he became a second-time offender and was sentenced to four days in jail, as well as four years of summary probation, although he only spent one night behind bars.
But that wasn't the worst of it. Bell came back into the news in 2021 after being sentenced to two years of probation and 200 hours of community service for felony child endangerment, reports Variety. Four years earlier, when he was about 31 years old, Bell had contacted an underaged girl on social media and had met her in person at his concert. The messages Bell had sent her were deemed by law enforcement sexual in nature. The victim reported him to the police in 2018, and Bell eventually pleaded guilty. Bell, who is married with a child (per The Hollywood Reporter), later said in an Instagram video that the online relationship ended when he learned of the victim's age, and maintained that no sexually explicit images had been swapped, via The Hollywood Reporter.
Shia LaBeouf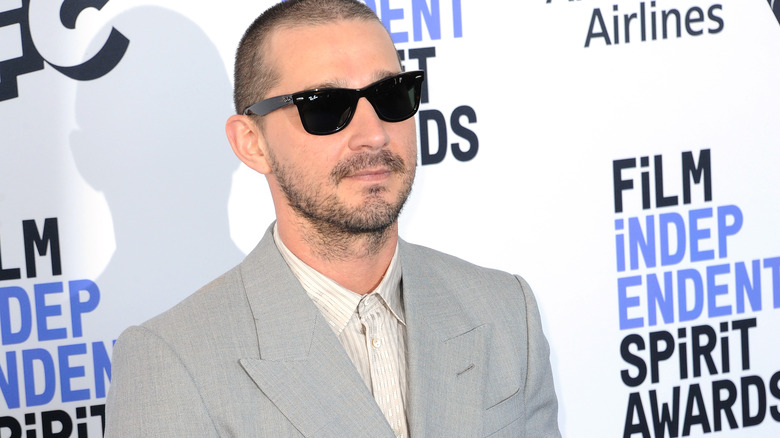 Albert L. Ortega/Getty Images
Shia LaBeouf has had a long, scandal-plagued road since his "Even Stevens" days. But his legal troubles began before he was a Disney star. His first arrest came when he was only 9 years old, when he was suspected of stealing a pair of Nikes, according to an essay he wrote for the book "Prison Ramen" (via People). 
After another arrest during childhood, LaBeouf's first major infraction came in 2007, when he attempted to stab his neighbor and spent two days in jail, notes the Los Angeles Times. Other entanglements with the law that occurred in his early 20s included a DUI and a couple of bar fights. In one incident in 2014, LaBeouf was arrested after interrupting a performance of "Cabaret" and hitting Alan Cumming on the rear end. According to CNN, he was released from jail the next day. In the following years, he had several misdemeanor charges, including public drunkenness, jaywalking, and a few others that involved physical assault.
The real test of LaBeouf's career came in 2020 when FKA twigs, a musician and LaBeouf's ex-girlfriend, sued him for abusive behavior, reports The New York Times. Among the allegations were that LaBeouf choked her while she was sleeping, and knowingly infected her with an STD. LaBeouf acknowledged he'd abused people around him, stemming from an issue with alcohol abuse, but he denied the specific allegations. Other previous ex-girlfriends of LaBeouf have come forward with similar stories. According to Rolling Stone, the trial is set for 2023. As WomensLaw.org notes, most civil domestic violence cases don't result in jail time. 
Robert Blake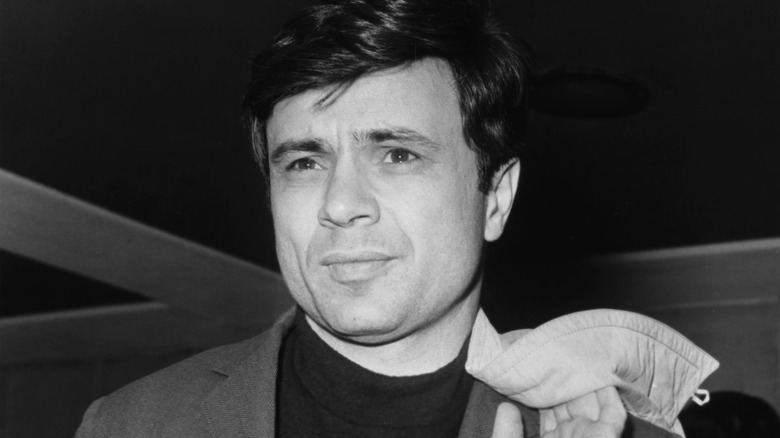 J. Wilds/Getty Images
Robert Blake was a Hollywood veteran when he was cast as Mickey in MGM's "Our Gang" series, also known as "Little Rascals," explains ABC News. He started acting when he was five, and when he was six, he was cast in the 1939 film "Bridal Suite," notes History. He went on to portray Perry Smith in the adaptation of Truman Capote's "In Cold Blood." 
But his name will forever be tied to the strange, tragic saga of his wife's murder trial. In 2001, after a restaurant outing with Blake, Bonnie Lee Bakley was shot twice while sitting in her husband's car. The murder weapon was found in a dumpster nearby, reports A&E.
According to People, Blake spent almost a year in jail prior to his trial. During the trial, two stuntmen accused Blake of hiring them as hitmen, but their reputability was later doubted, per History. Blake was acquitted after the three-month trial ended. Eight months later, however, he was sued by Bakley's estate and found intentionally liable for her death in a civil trial, and was ordered to pay $30 million. Bakley's death remains unsolved, per A&E.
Lindsay Lohan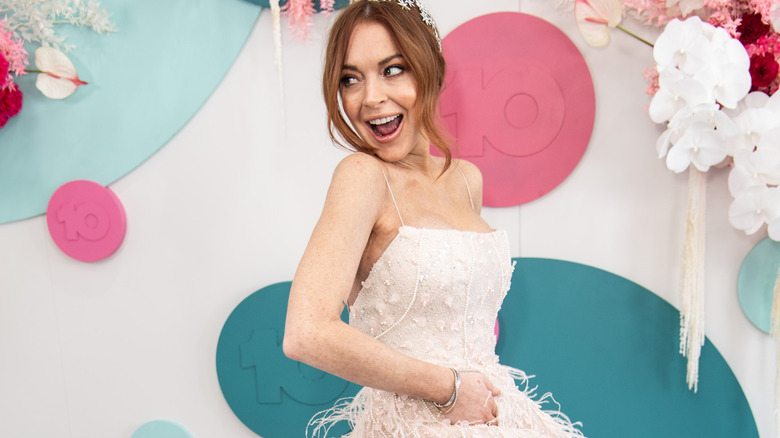 James Gourley/Getty Images
Lindsay Lohan had a great run as one of Hollywood's more successful child stars, starring in movie night classics such as "The Parent Trap" and "Freaky Friday" as a teen, notes Biography. She had a promising start in more adult roles with the 2004 film "Mean Girls," but Lohan started struggling with the law in 2007 with a drunk driving charge, reports CNN. She was arrested again that year and was sentenced to a day in jail, along with probation, and community service hours. 
The next few years were littered with more court visits after violating her probation, missed counseling sessions, and missing court hearings. In 2010, she was sentenced to 90 days in jail after missing alcohol counseling sessions, but ended up only serving less than two weeks. Similar incidents continued until 2011, when Lohan stole a $2,500 necklace from a Venice jewelry store but only spent five hours in custody after posting bail. She would later return to jail after being charged for the theft but ultimately released to house arrest. 
In 2012, Lohan was arrested on assault charges at a New York City nightclub, per NBC, where she apparently was only in custody for a few hours. But by 2014, it seems that most of the legal issues that plagued her in the previous eight years were over. Her 2022 Netflix film "Falling for Christmas" has been framed as a comeback and a long-overdue return to form, according to The Hollywood Reporter.
Orlando Brown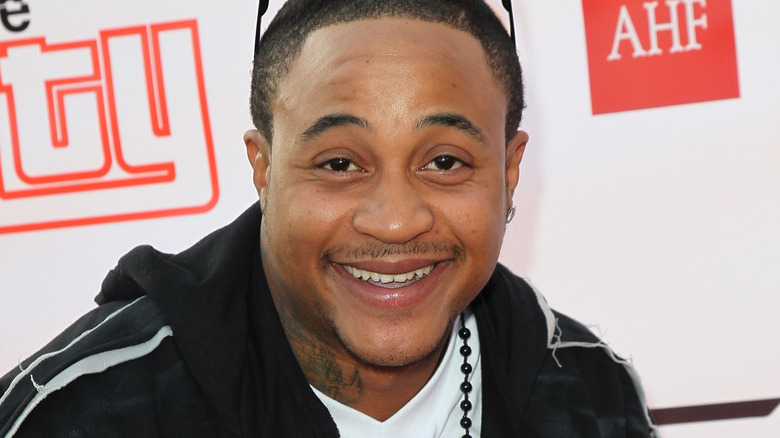 David Livingston/Getty Images
When he was a Disney Channel star, Orlando Brown played the loyal and happy-go-lucky Eddie Thomas on the channel's hit series "That's So Raven." But his life took a sharp turn in the years since he hung up the mouse ears. In 2016, Brown was arrested and charged with domestic battery and drug possession, among other charges, E! Online reports. After Brown and his girlfriend pulled into a police department parking lot, they began fighting, and he physically assaulted her. Once in custody, police discovered that Brown was carrying meth and charged him with contraband possession. According to People, he served about a month in jail. 
Brown was arrested in 2018 a few times for drug possession (via E! Online), domestic battery and resisting arrest (via E! Online), and burglary (via E! News). He served 23 days for his drug and burglary charges, as per TMZ. He only spent a few hours in custody after arrested for domestic abuse, reports News One. Brown even appeared on "Dr. Phil" later that year to talk about his mental issues (via YouTube). 
By 2020, Brown seemed to have turned things around for himself, after participating in a Christianity-infused recovery program he expressed excitement for called Rise Discipleship, the Christian Post explains.
Jeremy Jackson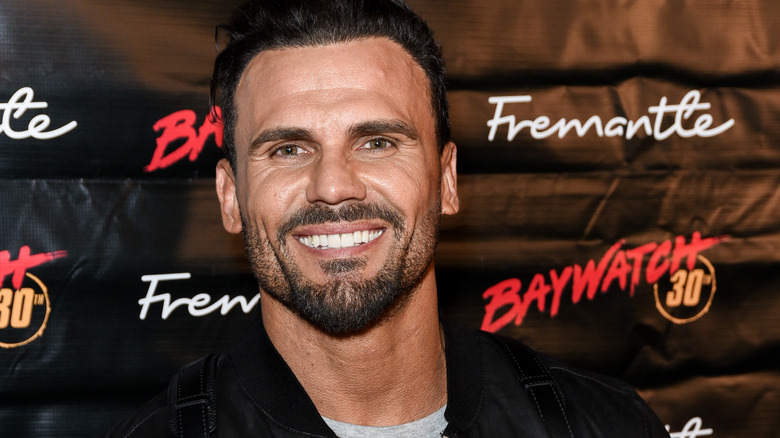 Presley Ann/Getty Images
In his heyday, Jeremy Jackson watched girls in bikinis having fun in the sun as Hobie Buchannon on "Baywatch." But behind the on-screen success was a drug addiction that aided in his downfall. He was hooked on a variety of drugs: marijuana, cocaine, ecstasy, speed, and crystal meth, which he confessed to on "Child Star Confidential" (via People). By the time Jackson was an adult, he was involved in a series of strange crimes. He was imprisoned for 90 days when he was 19 for drug possession.
Things got worse in 2015 when he was arrested for burglary and stabbing a man, reports TMZ. Jackson said the stabbing was done in self-defense because he was the one who was being burglarized — twice in one night. He wasn't charged, according to US Weekly. 
However, that same year, Jackson was arrested for another stabbing. Jackson reportedly tried to steal a car from a man, and when the man's girlfriend tried to stop him, Jackson stabbed her, reports TMZ. He was sentenced to 270 days in jail — although he only had to serve 161 — plus five years probation, per US Weekly.
Jake Lloyd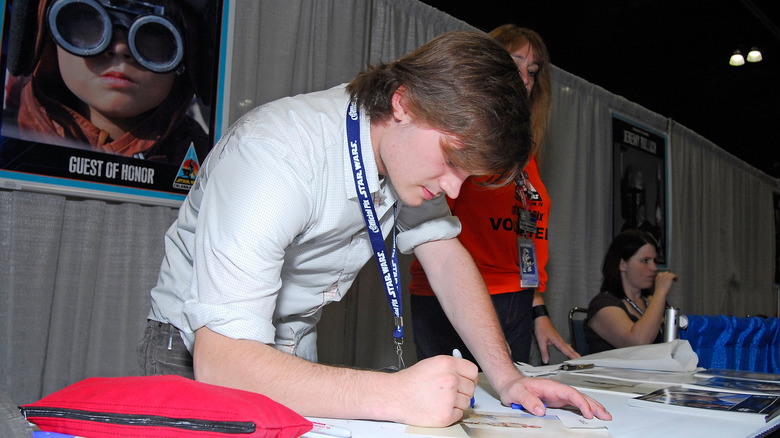 Michael Tullberg/Getty Images
Star Wars fans were not kind to Jake Lloyd. He was a child star, but only just: As the despised young Anakin Skywalker, he never managed to find the reverence fans had for other beloved characters, as he related in an interview with Sydney's The Daily Telegraph (via AV Club). And although it wasn't Lloyd's fault, he seemed to bear the brunt of that dislike. It wouldn't be surprising if he were traumatized by the experience, and it also didn't help that he was forced to do 60 interviews a day as an 8-year-old. He retired from acting by the time he was 12, and as an adult, he developed a deep aversion to the franchise. But adulthood hasn't been kind to him, either.
In 2015, when he was 26 years old, Lloyd led a high-speed car chase from law enforcement for 25 miles, reports Entertainment Weekly. As a result, four charges were made against him. He spent nearly a year in jail after failing to post bond and was eventually transferred to a psychiatric facility, as reported by TMZ. 
According to his mother, Lloyd has schizophrenia and, in recent years, it seems more people are rightfully acknowledging Lloyd's unfair treatment by Star Wars fans, including Mark Hamill (via New York Magazine).
Amanda Bynes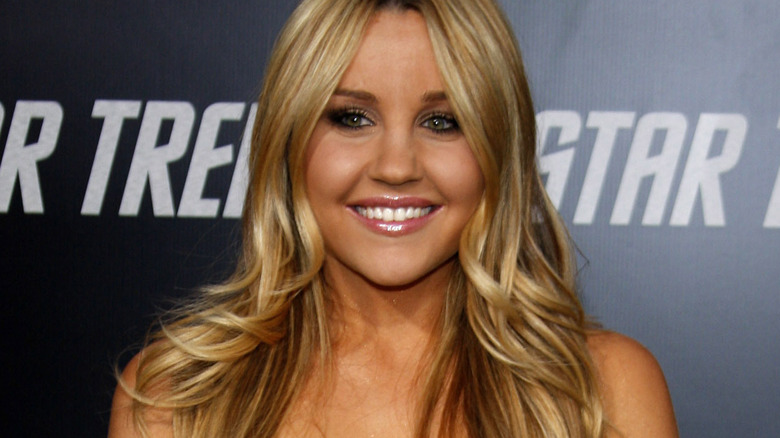 Tinseltown/Shutterstock
Amanda Bynes began her showbiz career on Nickelodeon with the show "All That" and her very own sketch comedy show "The Amanda Show," per CNN. She was a comedic prodigy, having performed at The Laugh Factory when she was 10 years old (via Laugh Factory). She also had a blossoming film career as an adult with the series "What I Like About You," and the films "Hairspray" and "She's the Man." But everything seemed to spiral in 2012, with a string of charges related to driving under the influence and hit-and-run incidents, as described by The Hollywood Reporter.
In 2013, she was charged with a felony after being caught with drug paraphernalia, which she then dumped out of a window to discard the evidence, explains CNN. She spent a night in central booking, reports Entertainment Weekly. She was placed under an involuntary psychiatric hold and spent four months at a treatment facility, per CNN. Her parents were granted a legal conservatorship over her, which lasted for nine years, and ended in 2022, as reported by CBS News. 
Bynes's outlook has improved in recent years. As of 2022, she was studying for her Bachelor's degree at the Fashion Institute of Design and Merchandising, and has been vocal about her past struggles with drug abuse, reports Variety.
Edward Furlong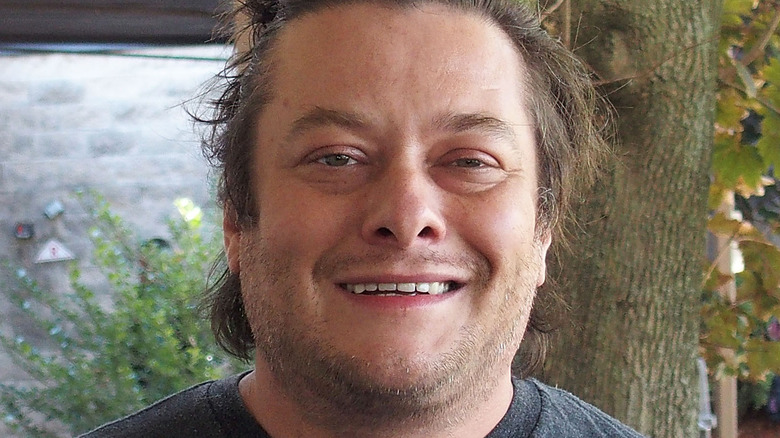 Bobby Bank/Getty Images
Edward Furlong made his name in Hollywood with the 1991 blockbuster sequel "Terminator 2: Judgment Day" as John Connor, Sarah Connor's son, per CNN, and later starred in "CSI: NY." But as with many child stars, Furlong began having legal troubles when he came of age. 
In 2001, he was hospitalized for a suspected heroin overdose, notes USA Today. After a few years of relative peace, in 2004, he was charged with public intoxication while at a grocery store in Kentucky and served 45 minutes in custody, per UPI. Then, in 2009, he was arrested on domestic assault charges against his wife (and spent time at a psychiatric facility, per E!), and was arrested some time afterward for violating a restraining order to keep him from her, per USA Today — according to the Los Angeles Times, he only spent a few hours is custody after making bail. 
This behavior continued in 2012, when he was held for less than 12 hours and released on $50,000 bail for another domestic violence charge (via TMZ). However, in 2013 he was sentenced to six months in jail for violating his probation and a restraining order related to the 2012 charge, as per ABC.  After getting out of jail, another arrest was made in 2013, after he violated his girlfriend's protection order, as reported by CNN. He was charged that time with domestic violence and battery but avoided jail time after making a deal with the prosecution, reports the Toronto Sun. 
His criminal history became an issue in 2019 when it was reported that he could make a return to the "Terminator" franchise, according to The Hollywood Reporter. Nonetheless, the surprise announcement was warmly received by fans at the San Diego Comic-Con.
Danny Masterson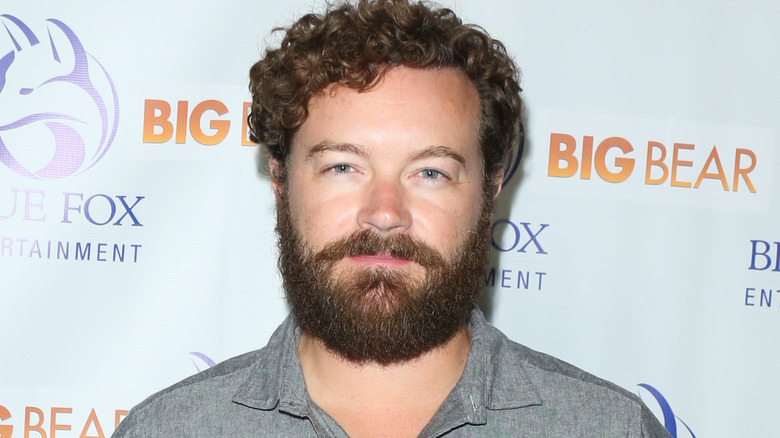 Paul Archuleta/Getty Images
Danny Masterson started his career with a small role on a 1988 episode of "Jake and the Fatman," before appearing in movies and TV projects in the early '90s including "Beethoven's 2nd," "Roseanne," and "Cybill." The young actor got his biggest and most notable gig ever when he landed the role of cynical, rock-loving teenager Steven Hyde on Fox's period sitcom "That '70s Show." He'd stay with the comedy for all eight seasons of its successful run.
In 2017, the Los Angeles Police Department began an investigation into Masterson. According to allegations, from 2001 to 2003 the actor sexually assaulted three women at his home in Hollywood. Masterson was placed under arrest in June 2020 and was released after making bail. After one trial concluded in December 2022 in a mistrial, without a verdict on three charges of forcible rape, a second trial was held in Los Angeles Superior Court. In May 2023, a jury in that proceeding found Masterson guilty on two charges of rape, unable to reach a consensus on the third count. In September 2023, after rejecting the defense's request for a new trial, Judge Charlaine F. Olmedo sentenced Masterson to 30 years to life in prison.