The Real Reason Robert Blake Was Acquitted Of His Wife's Murder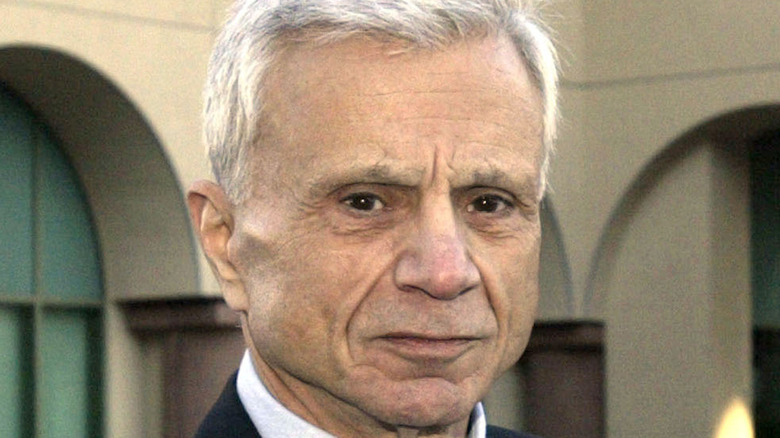 Pool/Getty Images
Actor Robert Blake gained fame for his roles in movies and TV shows, but in 2001, he became the subject of headlines for a different reason. Back then, Blake was married to his second wife named Bonny Lee Bakley, and the actor was charged with her murder.
On May 4, 2001, Blake and Bakley had dinner at an Italian restaurant in California. As the couple walked back to their car after dinner, Blake realized that he left his revolver in the restaurant. He then went back inside to get it and when he got to his vehicle, he discovered Bakley bleeding from a gunshot wound on her head. Blake called for assistance, but Bakley eventually died, per Thought Co. Investigators found an unregistered handgun in the dumpster near the incident, and it was identified as the weapon that fired the shots that killed Bakley.
As is the case when a person is murdered, the closest to the victim is investigated first. Blake insisted that he had nothing to do with his wife's murder. Almost a year after the incident, however, Blake was charged with his wife's murder, as reported by Biography.
Robert Blake's trial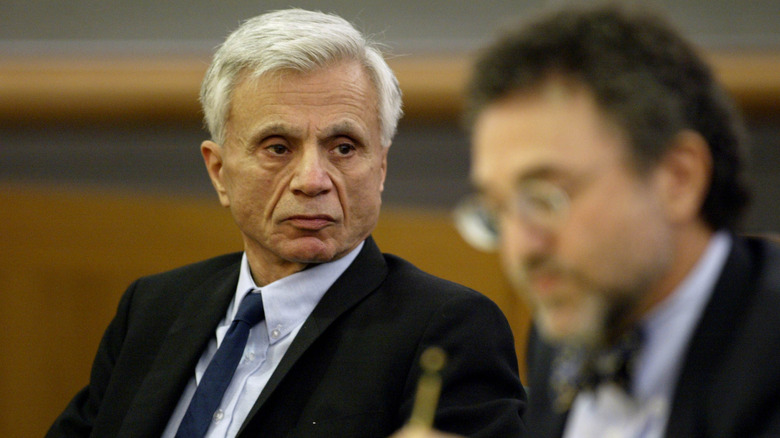 Pool/Getty Images
According to LAPD Online, investigators pored over approximately 900 pieces of evidence in connection to Bonny Lee Bakley's murder and concluded that it was her husband, Robert Blake, who had killed her. Bakley's bodyguard Earle Caldwell was also arrested for conspiring to kill Bakley. Blake was charged with one count of murder with special circumstances and two counts of solicitation of murder; he pleaded not guilty to the charges.
Blake's trial began in December 2004. Prosecutors said that Blake attempted to hire two men to kill Bakley, but they declined his offer. Two stuntmen appeared before the court as witnesses and claimed that Blake offered them money to kill Bakley, per ABC News. He then allegedly decided to carry out the murder himself. The defense argued that Blake couldn't have killed Bakley, as he had no gunshot residue on his hands. "Bonny was shot twice, Robert had no gunshot residue on him. The conclusion is he never fired that weapon," Blake's attorney, Gerry Schwartzabach, said.
Why was Robert Blake acquitted?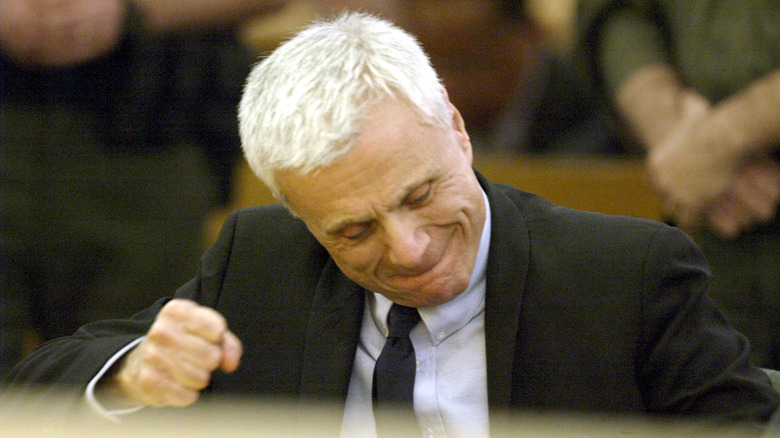 Pool/Getty Images
After 12 weeks, Blake's trial ended with his acquittal. The jury deliberated for nine days before coming to a conclusion. According to the jurors, they did not believe the statements of the two stuntmen who testified that they were solicited for murder. The defense was able to poke holes in the witnesses' credibility, as they both admitted to using drugs that could have caused delusions, as reported by the LA Times.
On the charge of murder, on the other hand, Blake was acquitted, as there was no forensic evidence that could prove that Blake was the one who fired the gun that killed Bakley. Furthermore, there were no witnesses who could say that Blake was near his vehicle when Bakley was shot. Overall, the reason why Blake was acquitted was that the prosecution wasn't able to prove — without reasonable doubt — that he paid someone to murder his wife, nor that he had done the deed himself.
Months after the criminal court trial, Bakley's children from previous marriages filed a wrongful death lawsuit in civil court against Blake for "intentionally causing" the death of their mother. Bakley's children won the case and the actor was ordered to pay them $30 million, per Thought Co.