Who Were Julia Roberts' Parents?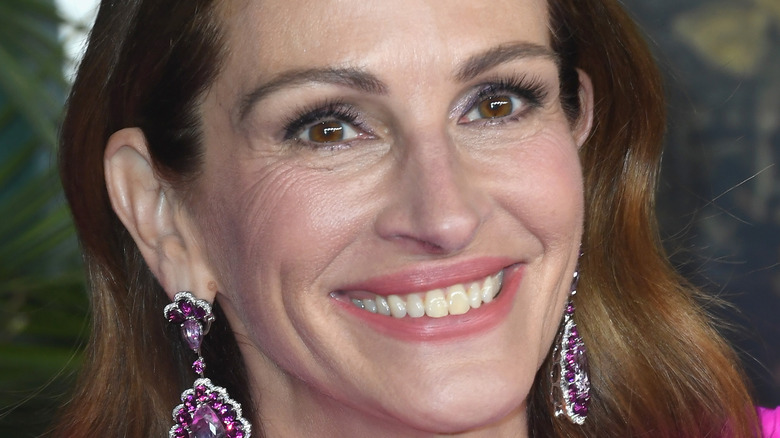 Albert L. Ortega/Getty Images
Julia Roberts is one of the most successful and prolific actresses in the film industry today. According to IMDb, Roberts currently has 68 acting credits under her belt. She's been in such hit movies as 1990's "Pretty Woman," "Erin Brockovich" (for which she won an Oscar for best actress), "Ocean's Eleven," "Sleeping with the Enemy," and more. According to Britannica, Roberts's upbringing was somewhat off the beaten path for an actor, as she did not have any formal acting training or really any acting experience at all. 
It wouldn't be until after high school, when Roberts moved to New York City, that she'd finally get a foot in the door with acting roles. She picked up early parts in the movies "Mystic Pizza" and "Blood Red." What's peculiar, however, is that Roberts had difficulties entering the film industry, even though her parents have been well involved with film for quite some time. As Arts Atlanta notes, her parents helped build the Atlanta theater scene. 
The performing arts provided an important family connection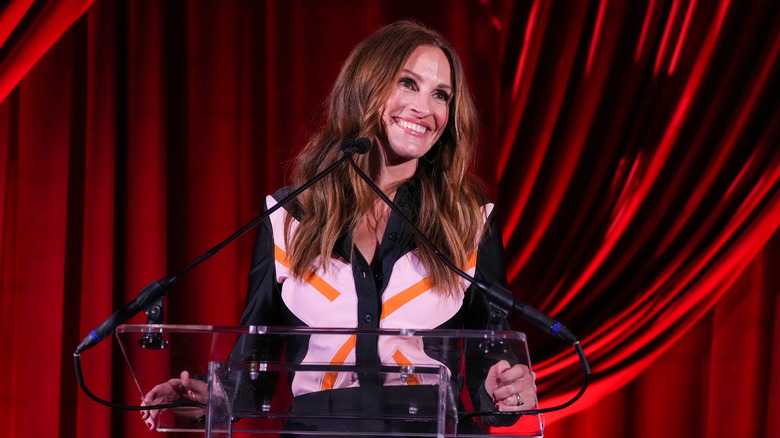 Kevin Mazur/Getty Images
Though the actress herself is quite famous for her film parts, her parents also had connections to showbiz. Roberts was born in 1967, the third of three children to Walter Grady Roberts and Betty Lou Bredemus. As Sports Keeda explains, her parents both separated in 1972. But before then, they had worked together to  establish and foster the live theater scene in Atlanta, Georgia. 
Both Betty and Walter co-founded the Actors and Writers Workshop, along with an acting school for children. As Arts Atlanta says, this workshop contributed enormously to the then-burgeoning acting scene in the city. As the story goes, Yolanda King, daughter of Martin Luther King Jr., had attended the acting school run by the Roberts. One play Yolanda was in featured an interracial kiss, which was protested by a Klansman, who set a car on fire in the parking lot while the production went on. 
Julia Roberts' parents had connections to Martin Luther King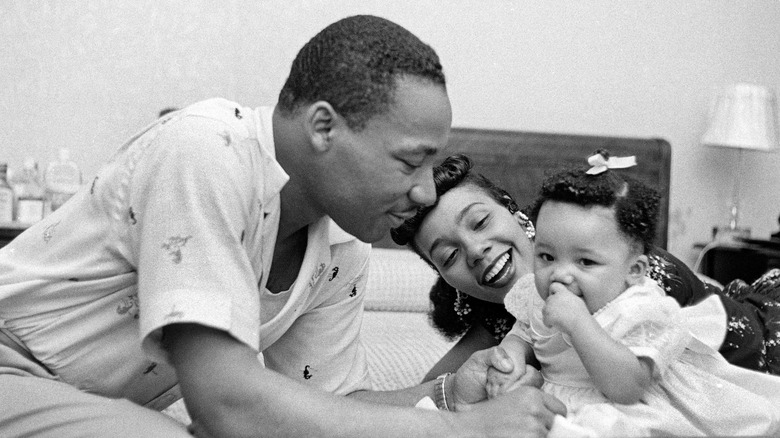 Michael Ochs Archives/Getty Images
Julia Roberts' parents not only helped establish much of Atlanta's live theater scene, but they ran one of the few integrated theater schools in the country that accepted Black actors. As Marin Independent Journal reports, Martin Luther King Jr.'s children were allowed to go there, even during segregation. Because of this, Julia's parents became good friends with the Kings, which led to the Kings helping them out with financial problems. 
According to the U.S. edition of Independent, the hospital bill for Julia's birth was paid for entirely by the Kings. Her parents weren't able to afford it at the time, so, the Kings decided to repay the generosity that their children had been shown. Julia recounted this story in an interview she had with television personality Gayle King (the clip is posted on Twitter). To this day, Roberts is still a fierce opponent of racism and vocally denounces it because of her upbringing.