Why D.H. Peligro's Stint With The Red Hot Chili Peppers Was So Brief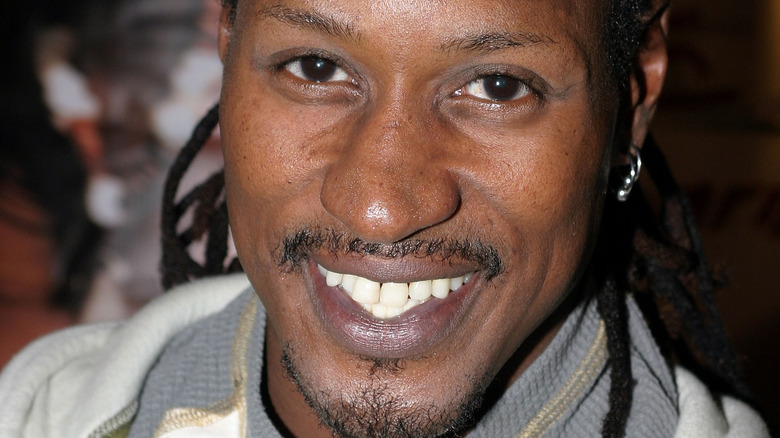 Giulio Marcocchi/Getty Images
On Sunday, October 30, USA Today reported that renowned Dead Kennedys drummer D.H. (Darren Henley) Peligro tragically died two days earlier following a severe head injury. The Dead Kennedys shared on their Instagram page, "Police on the scene stated that he died from trauma to the head caused by an accidental fall ... We ask that you respect the family's privacy during this difficult time. Thank you for your thoughts and words of comfort."
Disciples of punk music are in for a grueling stretch of mourning as they lament over the death of one of their own. However, it isn't just Dead Kennedys fans who woke to the news of Peligro's death and felt an immediate sense of loss. Once upon a time, the drummer sat in as the percussionist for the Red Hot Chili Peppers after the Kennedys parted ways in 1986, as Mirror U.K. reports.  
D.H. Peligro and the Red Hot Chili Peppers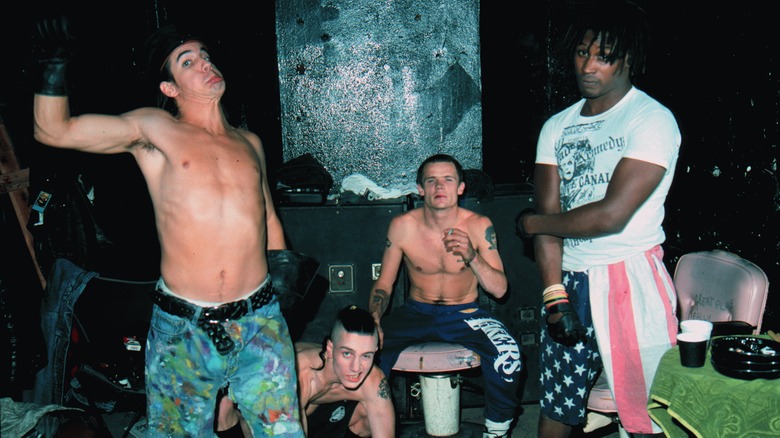 Jim Steinfeldt/Getty Images
According to The Focus, original RHCP drummer Jack Irons quit the band in 1988 after Hillel Slovak, the group's founding guitarist, passed away. The remaining members decided that they ought to recruit a veteran percussionist in his place, so they turned their sights on D.H. Peligro. He'd been more or less out of a permanent job since his own band split up a few years prior, so a spot in an up-and-coming rock group with a fresh sound seemed like the ideal fit for everyone involved. 
At the time, Peligro was already close friends with singer Anthony Keidas and bassist Flea, and it also wasn't their first time making music together. Ultimate Guitar reports that the trio formed a parody band called Three Little Butt Hairs before Peligro officially joined up with RHCP, and for a time, it seemed as though the former Dead Kennedys drummer would become a long-term fixture. However, his tenure in the Chili Peppers turned out to be rather short-lived (per The Focus). 
Peligro was let go because of his drug use
Scott Legato/Getty Images
As was the case with many of his contemporaries, Peligro became the subject of rampant drug and alcohol abuse. According to Mirror U.K., it became so bad, his new band members had no choice but to let him go and recruit Chad Smith in his stead. Both Flea and Keidas reported that the decision to kick their dear friend out of the band was an exceptionally hard one to make, though the latter's ongoing correspondence with Peligro is said to have been a major contributor to his ultimate decision to get sober years later. 
Following news of his friend and former bandmate's passing, Flea took to Instagram: "My dear friend, my brother I miss you so much. I'm devastated today, a river of tears, but all my life I will treasure every second," he shared. "You live forever in our hearts, you wild man, you bringer of joy, you giant-hearted man. I will always honor you. Rest In peace and freedom from all that restrained you."