Judy Collins Had A Back-Row Seat Watching Bob Dylan Write One Of His Most Iconic Songs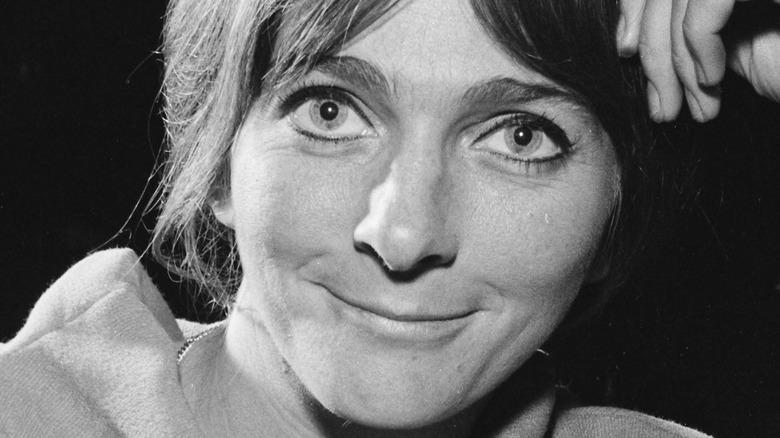 R. Mcphedran/Getty Images
It was the 1960s, and on the folk music circuit, people were smoking pot and dropping acid left and right. Struggling artists who would later become famous musicians crossed paths in places like Greenwich Village and Woodstock, where they drank the night away and strummed new songs.
At one such party in 1963 was the folk singer-songwriter Judy Collins, who would go on to win a Grammy in 1968 for Best Folk Performance, per the awards' website, and up-and-coming music legend Bob Dylan. Dylan was then a rising star in his early 20s who would play at the March on Washington that August.
As Collins recounted last year on the "Good Ol' Grateful Deadcast" podcast (posted on YouTube), she had passed out at the party only to wake up in the middle of the night and hear a beguiling melody drifting down from three flights above. Playing and singing it was none other than Dylan, who had been attending the same house party when the muse struck.
A midnight one-man jam session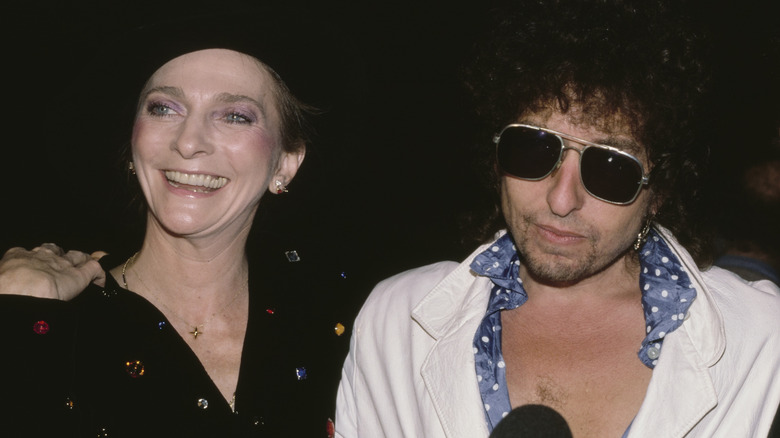 Michael Ochs Archives/Getty Images
"It's a very '60s story," Collins recalls in the podcast. "It's funny, because it's sort of like my showing up the same year, actually, '63, I was at a party in Woodstock at Al Grossman's, and I woke up in the middle of the night, and I heard Dylan singing and writing 'Tambourine Man.' And I was, I might have been a little bit drunk, but I wasn't very drunk, and certainly [sober] enough to sit still down in the basement, three flights down, and listen to him for two hours while he wrote 'Tambourine Man.'"
According to Far Out Magazine, "Mr. Tambourine Man" was a ditty about a musician in Dylan's orbit at the time, Bruce Langhorne. As a child, Langhorne dreamed of becoming a violin player, but then an accident with homemade fireworks robbed him of two right-hand fingers and part of his thumb. He later picked up the guitar and managed to compensate for his missing fingers.
As Dylan wrote in the liner notes to his 1985 album "Biograph," per Far Out: "'Mr. Tambourine Man,' I think, was inspired by Bruce Langhorne. Bruce was playing guitar with me on a bunch of the early records. On one session, Tom Wilson had asked him to play tambourine. And he had this gigantic tambourine. It was like, really big. It was as big as a wagon wheel. He was playing, and this vision of him playing this tambourine just stuck in my mind."
Immortalized in song by the Bard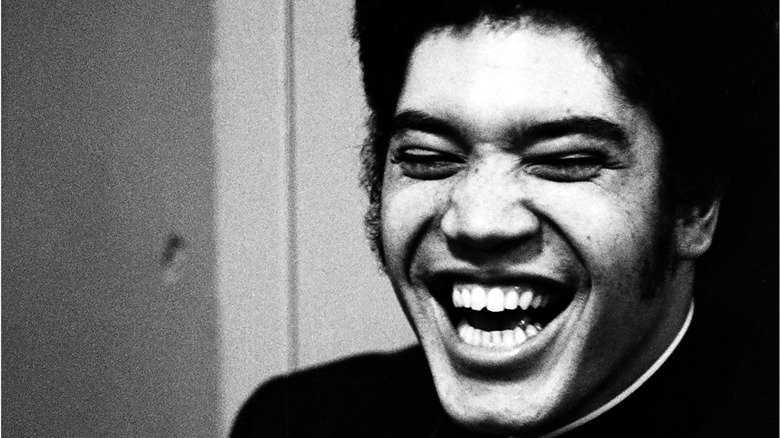 Sulfiati Magnuson/Getty Images
Langhorne once admitted in an interview that despite rising up in the music industry to play alongside one of the greatest musicians of his age, there remained some types of music he simply could not play, such as flamenco, per Far Out Magazine.
"Since I couldn't develop technique to the point where I could just play the entire repertoire of guitar music, I had to develop a technique based on my own aesthetics," Langhorne said, according to Far Out. "Because I had to listen to everything and say, okay, this sounds okay with three voices ... I got to be a very good accompanist for that reason. Because I was really forced to listen."
In "Mr. Tambourine Man," Dylan sings: "Yes, to dance beneath the diamond sky / With one hand waving free / Silhouetted by the sea / Circled by the circus sands / With all memory and fate, driven deep beneath the waves / Let me forget about today until tomorrow." The image of one hand waving free is all the more evocative considering Langhorne's tragic history, but what exactly Dylan had in mind as he sounded out the song in the dead of night at that party, only he knows for sure.