The Mystery Of Carly Simon's You're So Vain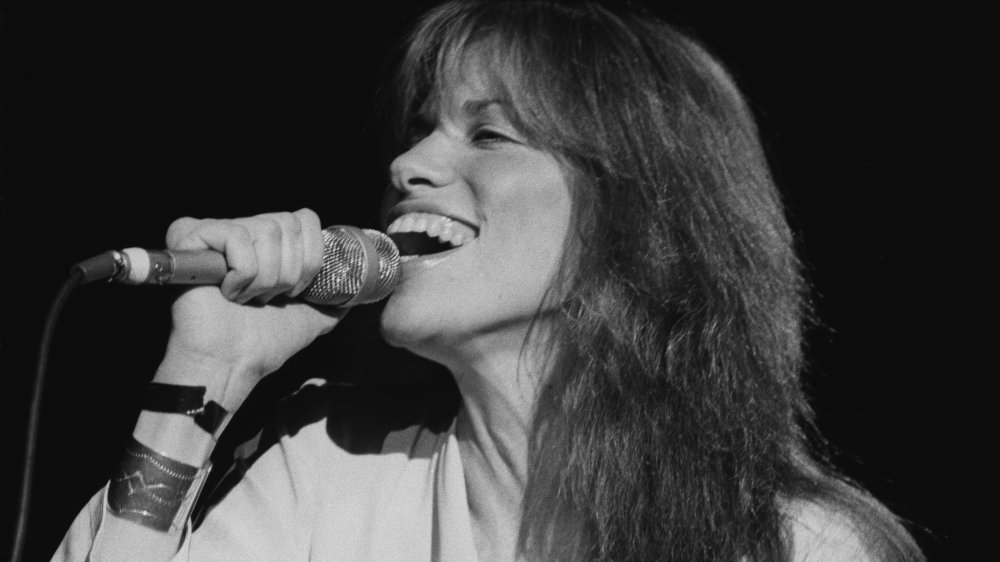 Michael Putland/Getty Images
The world is a mysterious place, with plenty of questions and far fewer answers. History certainly has its share. Did Davy Crockett surrender at the Alamo? Who fired first at the O.K. Corral? How tall is Tom Cruise really? And music: Who wrote the book of love? Who put the bomp in the bomp bah bomp bah bomp? (For that matter, who put the ram in the rama lama ding dong?) And who's so vain they probably think that particular song is about them? Excellent questions, all. Let's work our way backwards.
"You're So Vain" was the breakout hit for singer/songwriter Carly Simon. Her 1971 debut album brought her a Grammy for Best New Artist, says Biography, and the following year she had a bona-fide smash single with "You're So Vain." Not just a great voice, but also the power behind the song — she wrote it. Her name is on it. Her name is the only name on it.
Besides being a delightfully talented musician, Simon made headlines for her relationships, dating a series of high-profile celebrities before marrying fellow singer-songwriter James Taylor, also in 1972. So who exactly is she calling out? The three verses of the song form an admirable burn on an unnamed someone — zoinks, Scoob — a mystery!
Warren Beatty gets Verse Two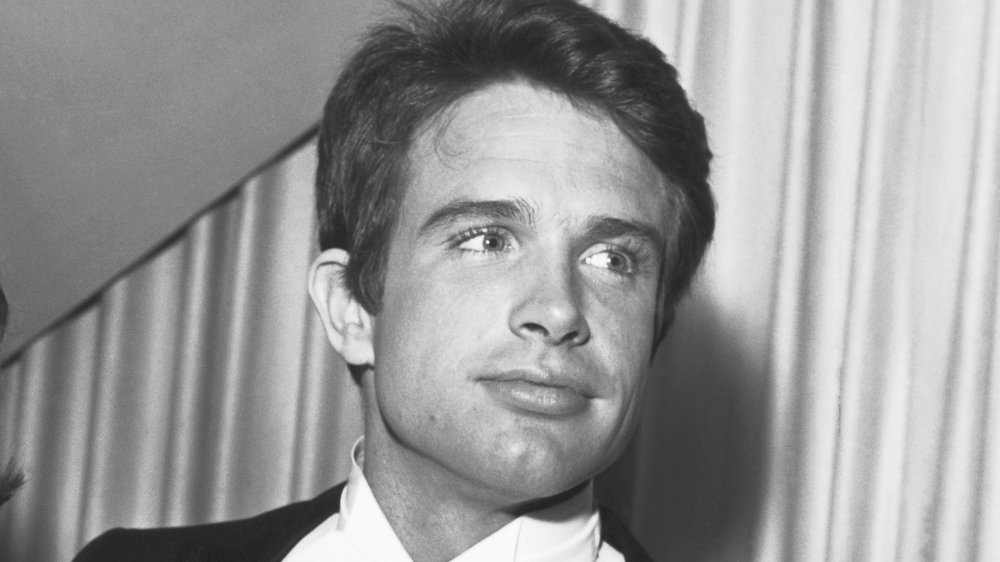 Michael Ochs Archives/Getty Images
And a little mystery in a relationship is not necessarily a bad thing, even the relationship between an artist and her fan base. Simon has played out the Who of "You're So Vain" since the very beginning. She auctioned off the answer to benefit a charity, under the condition that the winner was forbidden to reveal the name (or is it names?). (The name — whichever it is — has an "e" in it. She said.) She's gone on record (so to speak) that the song doesn't refer to Taylor.
Speculation has been rife over the years — David Bowie, Mick Jagger (who did uncredited background vocals on the track, reports Smooth Radio), Kris Kristofferson. From the "Well, It's a Start" File, we find that in 2015 she let drop to People Magazine that the second verse is about actor/director Warren Beatty (the part about "You had me several years ago when I was still quite naive"). The rest of the song is about more than one man. And the others? Well, zoinks.
Simon has since gone on to be the first artist to take an Oscar, a Golden Globe, and a Grammy for a single track, "Let the River Run" from the 1988 film Working Girl. She's survived cancer and written books for children and adults. Whoever that vain guy is (or was), clearly he missed out.