The Tragic 1997 Death Of Jimi Hendrix's Protégé, Randy California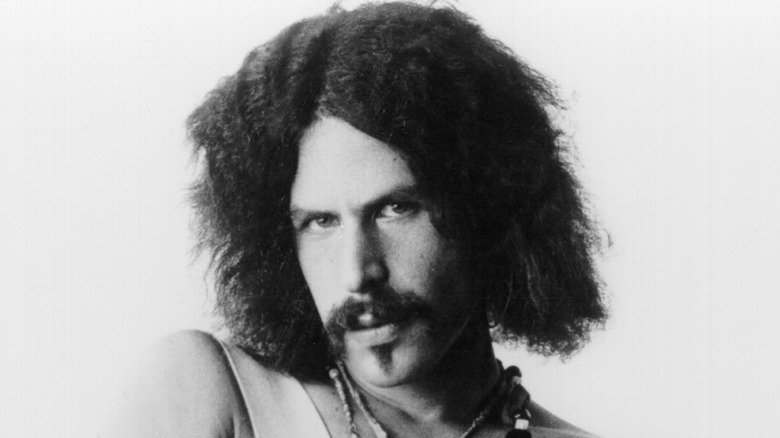 Michael Ochs Archives/Getty Images
History is replete with talented musicians who went largely unnoticed by the masses, their ingenious work mostly known only to those who actively sought them out. As stated in Far Out Magazine, Randy California is just one of those musicians, a guitarist so gifted he even managed to capture the ear of Jimi Hendrix – when he was only a teenager, no less.
According to Far Out Magazine, Randy California was born in 1951 in LA with the equally cool real name, Randy Wolfe. Because he grew up in a musical family, it's no wonder that he decided to pursue it as his career. California's family owned and operated a folk club in Los Angeles called the Ash Grove, and it wasn't long before he picked up the guitar himself and immersed himself in the six-string life. When he was 15 years old, California's musical influences expanded further when his mother married another man, musician Ed Cassidy, and together they moved to New York for a time. It was there that California would have a run-in with one of rock 'n' roll's most iconic guitarists.
Randy California's underrated music career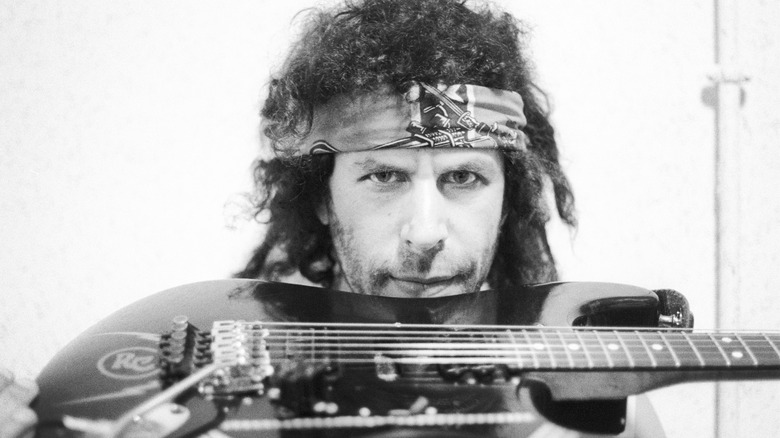 Gie Knaeps/Getty Images
Americana UK reveals that it was while Randy California and his family were living in New York City that he would join a little band called Jimmy James & The Blue Flames. While that band didn't make much of a splash at the time, its leader would go on to become one of the most influential musicians in rock history – the eponymous "Jimmy James" was none other than Jimi Hendrix. While Hendrix was impressed enough with California to invite him to join the band to the UK, Far Out Magazine states that his parents wanted him to finish his education, and so he stayed in the U.S.
California may have missed out on the opportunity of a lifetime, but that didn't stop him from continuing to make music. According to Americana UK, California moved back to, well, California with his parents, and it was there that he started the band Spirit, which included his stepfather drummer Ed Cassidy (an accomplished musician who played with the likes of Taj Mahal and Ry Cooder's band, The Rising Sons), vocalist and percussionist Jay Ferguson, and keyboardist John Locke. While the band experienced numerous lineup changes over the years, they released a string of innovative albums that fused rock, jazz, and psychedelic. Spirit never quite got the mainstream attention it deserved, but that never stopped California from making music, who released various solo albums in between his time with the band.
Randy California's tragically heroic death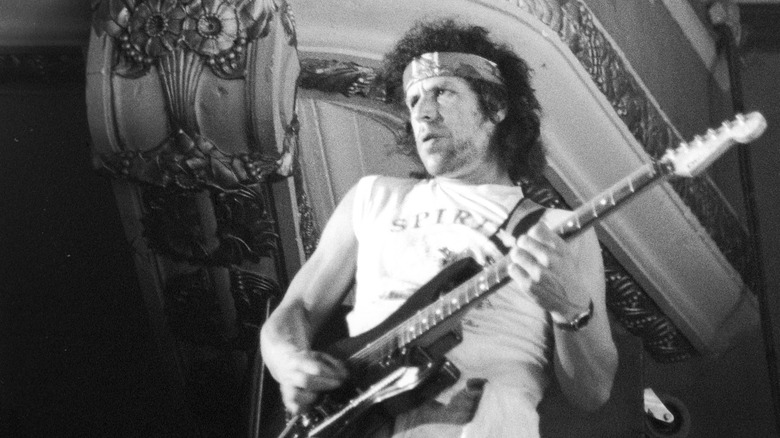 Gie Knaeps/Getty Images
Randy California may not have died at the same heartbreakingly young age as his mentor, Jimi Hendrix, but that doesn't diminish how sad his death was. Far Out Magazine reported that in 1997, California and his 12-year-old son Quinn were at the beach in Molokai, Hawaii when a rip current pulled Quinn out to sea. The 46-year-old immediately jumped into the water to rescue him and managed to get his son to safety. However, California got sucked into the ocean, with the LA Times confirming that a two-day search for his body was conducted to no avail.
California's last act was a selfless one, proving that he was more than just a talented musician. While the world may have lost a gifted guitarist, California's spirit lives on, so to speak, in the form of the Randy California Project, which donates the royalties from his music to music programs in underfunded schools in Ventura County.