The Tragic Death Of The Man Who Inspired The Terminal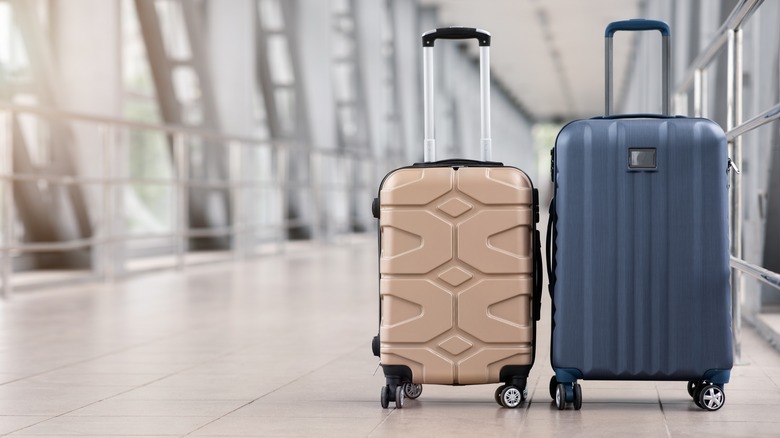 Prostock-studio/Shutterstock
It's the day and age for living unconventionally. According to the U.S. Census Bureau (via The New York Times), in 2019, over 140,000 U.S. citizens were living in mobile vehicles like vans, RV's, boats, and campers. The tiny home phenomenon has also gained significant momentum in recent years, with some 10,000 or so Americans opting to call one of the miniature houses their permanent dwelling (via BBC). The world is simultaneously growing and shrinking all at once, and the human populace is adapting the best it can. 
However, there was one among us who got a head start on a more rudimentary means of living before everyone else — and no, we're not talking about Henry David Thoreau and his transcendent adventure on the shores of Walden Pond. If you've ever seen Steven Spielberg's 2004 movie "The Terminal," starring Tom Hanks and Catherine Zeta-Jones, you've heard this story before, and you may already know by now that the man who inspired the film died.
Who was Mehran Karimi Nasseri?
According to The New York Times, Mehran Karimi Nasseri lived full-time in Paris' Charles de Gaulle Airport between 1988 and 2006. The Iranian refugee slept on a red bench each and every night near several restaurants in the airport's Terminal 1 and subsisted on the facility's numerous amenities. He had no address, no job, no vehicle, and no immediate family to visit with on a regular basis. Apparently, Nasseri initially became the terminal's first and only indefinite resident after his immigration status prevented him from boarding a plane, though he later chose to reside within the airport walls willingly. 
Much of Nassieri's story remains a mystery today, though he claimed that he was ousted from his home country for anti-government sentiments and civil disobedience in 1977 (per The New York Times). He managed to flee and frequented several European countries for years, but when he arrived at the Charles de Gaulle Airport in '88, things got complicated, and he found himself unable to leave. It wouldn't be for another 11 years that Nasseri would finally be granted clemency and permission to board a plane, but by then, he'd become attached to the place he never expected to call home. 
Mehran Karimi Nasseri, an honorable departure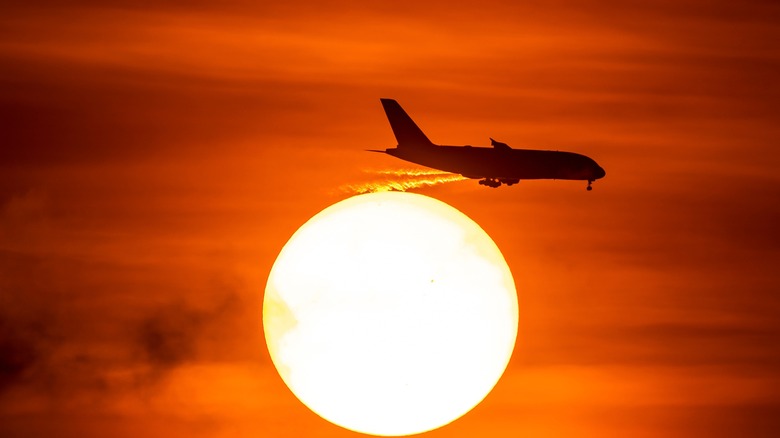 Shairaa/Shutterstock
"I realize I am famous," Mehran Karimi Nasseri told The New York Times in 2003. "I wasn't interesting until I came here." Throughout his tenure as a Charles de Gaulle Airport resident, he developed good relationships with numerous frequent fliers and airport personnel, who gave him food vouchers and toiletries on a regular basis so he could live. The refugee turned full-time Terminal 1 occupant became an international sensation, and while Steven Spielberg's film definitely takes creative liberty at times, it really is a charming homage that's worth watching for anyone curious to learn more about who Mehran Karimi Nasseri was in essence. 
On November 12, 2022, the Associated Press reported that Nassari had passed away after experiencing a heart attack in Terminal 2F of the Charles de Gaulle Airport. In the weeks leading up to his death, he chose to return to the airport and live out his days amongst the bustling crowds of travelers and airline employees who were the closest thing to family he ever had.