The Weird Way Nirvana Discovered They Were Famous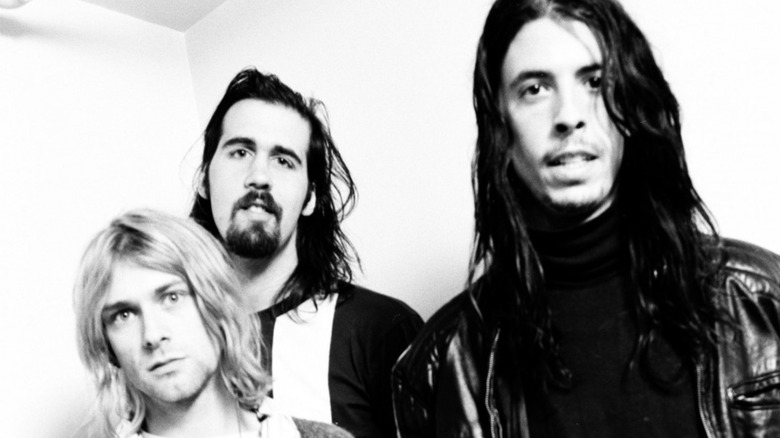 Gutchie Kojima/shinko Music
We may receive a commission on purchases made from links.
Imagine spending several years grinding out tour dates as an indie rock band and getting more stage time than you could ever imagine but still barely scraping enough money to get by — but then arriving home stateside after a European tour and finding out you were actually famous. In the newly released book "Kurt Cobain: The Last Interview and Other Conversations," published by Melville House, 2022, the reader gets an insight into what life on the road is like from the perspective of a band that spends countless nights on the road touring virtually broke for their indie release "Bleach," to becoming an overnight sensation with the release of their sophomore album, "Nevermind." 
Ultimately, "Nevermind" would sell more than 30 million records for Nirvana. In the months after its September 1991 release, the album would rise up the charts before settling in at No. 1 on the Billboard top 200 in January of 1992, part of its impressive 560-week overall stay on the charts (via The Seattle Times). Though they would have moderate successes with follow-ups to this iconic album, it could be argued that "Nevermind" helped to shape the 1990s as no other album could. The combination of seemingly constant radio airplay, full U.S. and European tours in giant venues, and a flurry of music videos that were shown multiple times daily on MTV helped make the album one of the most memorable and influential releases of all time. In fact, in 2020 Rolling Stone ranked "Nevermind" as No. 6 on their list of the 500 Greatest Albums of All Time, ahead of every Bob Dylan, Prince, and Michael Jackson album, and above every Beatles record (save for "Abbey Road"). 
In an interview with Guitar World's Jon Savage, the Nirvana frontman describes how he discovered they were famous.
A shocking revelation happened when the band was on tour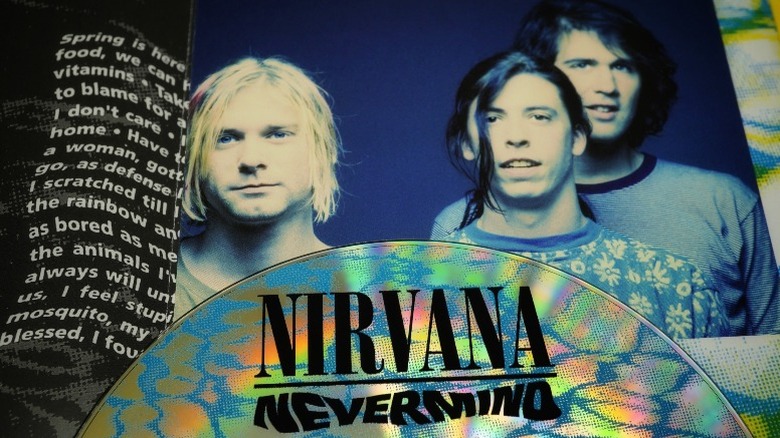 Stefano Chiacchiarini /Shutterstock
Nirvana was midway through a European tour in 1991, hitting small and mid-sized venues ahead of the release of "Nevermind." The 10-date tour was part of Sonic Youth's Goo European Tour, giving Nirvana a chance to support one of their contemporaries from the indie world (via Live Nirvana). Though the album had not been released yet, the first single was already getting airplay. "Smells Like Teen Spirit," which quickly became an anthem for 1990s alt teens, rose quickly on the charts. It was aided by its music video getting put into regular rotation on MTV, something that Nirvana members noticed while on tour.
In the book "Kurt Cobain: The Last Interview," Cobain discussed how he realized that Nirvana was now famous. Speaking to Jay Savage in a Guitar World interview in 1993, he was asked when he first realized that "... things were starting to break for the band." Cobain recalled being on tour and seeing their music video being played, his first clue that Nirvana was on its way to having mainstream recognition. He noted that several friends told him he was now famous during the tour, but it didn't sink in until the band returned home in late August. 
Upon his arrival, a friend gave Cobain a "compilation of all the news stories" about Nirvana. This included everything from local Seattle news to clips from MTV, and just like that, Nirvana went from a struggling passion project to one of the biggest bands in music history. While some might be excited about this overnight success, Cobain said it was "frightening."
The band's mainstream successes are far from what Cobain had intended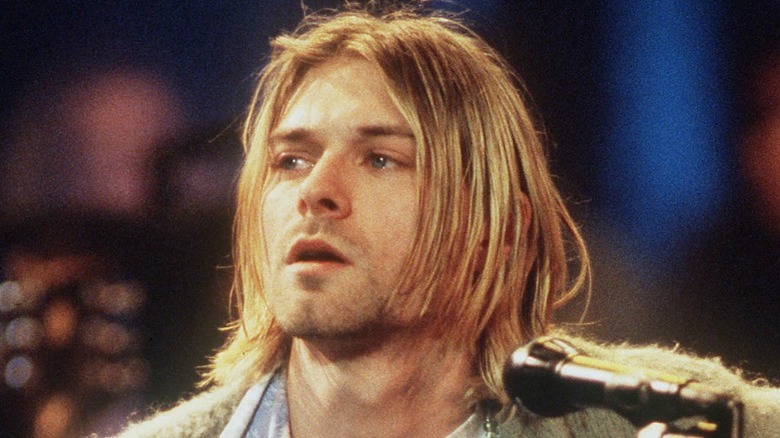 Frank Micelotta Archive/Getty Images
Nirvana would ultimately sell more than 50 million albums, including four studio albums released while the band was together and two live albums that were produced after Cobain's death in 1994. The name "Nirvana" may forever be synonymous with the decade of the 1990s, but the band's massive mainstream successes are a far cry from what Cobain had envisioned for the band. 
In a 1990 interview with Bob Gulla of CD Now, he was asked about indie bands being approached by major labels. At the time, Nirvana was signed to Sup Pop, a Seattle-based label that is responsible for creating the Seattle sound in the late 1980s that exploded worldwide in late 1991. Touring with other indie bands at the time while promoting their debut album "Bleach" may have given Cobain and his bandmates some valuable perspective on the industry. 
Gulla questioned Cobain about what happens when major labels "swallow up" all of the successful indie bands. Cobain's quick reply was that "alternative music is no longer alternative once it's in the mainstream." Bandmate and bass player Krist Novoselic added that rock could disappear completely, having come to a full circle. "It needs to redefine itself or die," he said.
It's safe to say that Nirvana did redefine rock, often being credited for killing the glam and hair metal waves of the 1980s. Perhaps their mainstream success made this redefinition possible to begin with.