How Ronnie Van Zant And Neil Young's Feud Led To An Iconic Classic Rock Song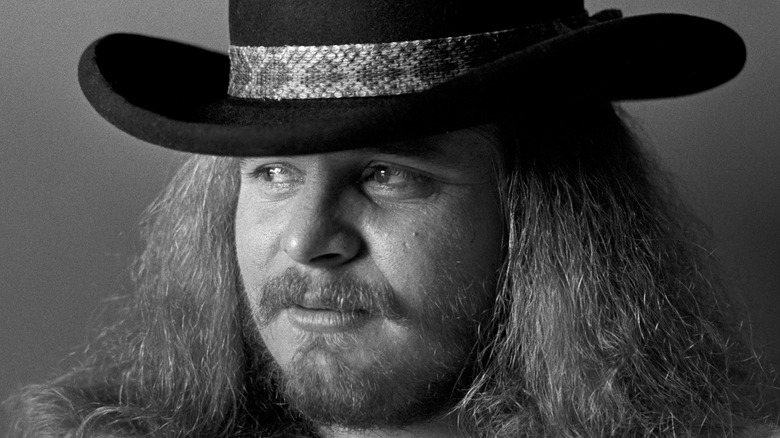 Tom Hill/Getty Images
It's impossible to fully appreciate just how much Lynyrd Skynyrd and Neil Young contributed to rock 'n' roll. Lynyrd Skynyrd took the country-fried twang that typified much of the music of the American South and fused it with bluesy hard rock, a perfect mix heard on such classic hits as "Free Bird," "Gimme Three Steps," and "That Smell." Young has had a long and distinguished career as a member of other bands such as Crosby, Stills, Nash & Young and Buffalo Springfield. He's also known as a solo artist, and continues to record and tour today.
While Lynyrd Skynyrd and Young have amassed massive followings, there was a bit of feud between them — specifically between Skynyrd frontman Ronnie Van Zant and Young — during their 1970s heyday, something that makes for a fun little chapter in rock 'n' roll history. According to Far Out Magazine, this tiff kicked off when Young released his 1970 song "Southern Man," which took a swipe at the Deep South and its racist history. Van Zant wasn't too happy with the picture Young painted of his home, and the fans followed suit, but it wasn't long before Young would insult the South again.
Sweet Home Alabama's surprising origins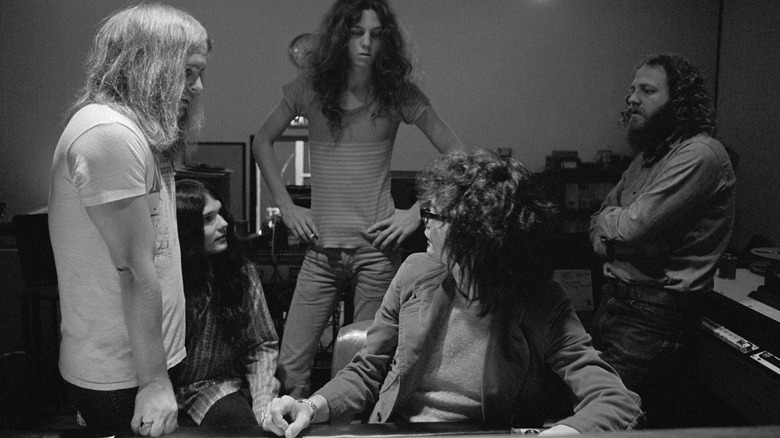 Tom Hill/Getty Images
As stated in Far Out Magazine, Neil Young followed up his criticism of the American South, "Southern Man," with another song that explored the region's history of racism, "Alabama." In liner notes, Young clarified that the track wasn't meant to be a specific rebuke of the state: "Actually, the song is more about a personal thing than it is about a state. And I'm just using that name and that state to hide whatever it is I have to hide; I don't know what that means."
However, Lynyrd Skynyrd's singer Ronnie Van Zant didn't interpret "Alabama" as such, believing that the song was unnecessarily harsh, broad, and condescending towards the state. (Notably, Lynyrd Skynyrd are not from Alabama: Their hometown is Jacksonville, Florida.) According to Far Out Magazine, he told Rolling Stone, "We thought Neil was shooting all the ducks in order to kill one or two. We're Southern rebels, but more than that, we know the difference between right and wrong." Van Zant and the rest of the members of Lynyrd Skynyrd took it upon themselves to fight back, and so "Sweet Home Alabama" was born, featuring the lines: "Well I hope Neil Young will remember / a Southern man don't need him around anyhow." Released in 1974, it was the band's highest-charting song up to that point, peaking at No. 8 on the Billboard Hot 100 and spending 17 weeks on the chart. Since then, it's become not only one of the band's most famous songs, but also an iconic classic rock track.
Ronnie Van Zant and Neil Young: Best of Frenemies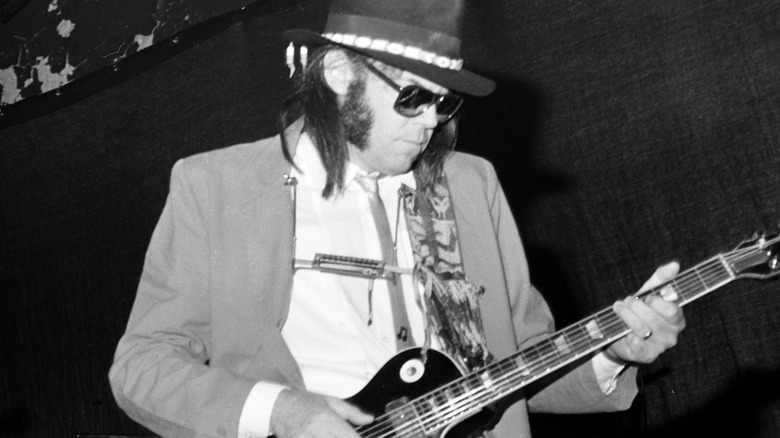 Al Pereira/Getty Images
While Ronnie Van Zant's lyrics for "Sweet Home Alabama" were an obvious attempt at return fire for Neil Young's criticisms of the American South, there was actually far less malice in his motivations. The singer told Rolling Stone, "We wrote 'Sweet Home Alabama' as a joke. We didn't even think about it. The words just came out that way. We just laughed like hell and said, 'Ain't that funny.' We love Neil Young. We love his music."
Luckily, Young got the humor of it as well. In fact, "Sweet Home Alabama" made him realize that he may have gone a little too far in the lyrics of his own songs. According to Far Out Magazine, in his biography "Waging Heavy Peace," Young stated, "'Alabama' richly deserved the shot Lynyrd Skynyrd gave me with their great record. ... I don't like my words when I listen to it. They are accusatory and condescending, not fully thought out, and too easy to misconstrue." Young would patch things up with Van Zant and the rest of Lynyrd Skynyrd, and would even go so far as to perform "Sweet Home Alabama" in several of his own concerts.