How Have Yourself A Merry Little Christmas Became A Holiday Classic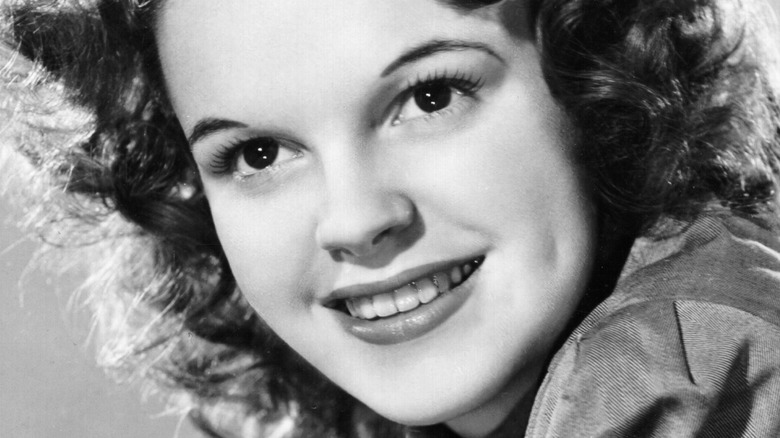 Michael Ochs Archives/Getty Images
"Have Yourself a Merry Little Christmas" is one of the most popular songs played during the yuletide season, and why not? It's a charming, heartwarming tune that reminds us of the importance of family and appreciating the small things in life. As stated in The Atlantic, the song was first popularized in the 1944 film, "Meet Me in St. Louis," wherein Judy Garland (above) sings it to her character's heartbroken younger sister.
However, before it ended up being recorded, Garland requested that the song's writers, Hugh Martin and Ralph Blane, replace the original melancholy lyrics with something more cheerful, according to NPR. The Atlantic states that initial lyrics were: "Have yourself a merry little Christmas / It may be your last / Next year we may all be living in the past." However, Martin and Blane gave in, and updated the lyrics to: "Have yourself a merry little Christmas / Let your heart be light / Next year all our troubles will be out of sight."
Frank Sinatra helps spread the word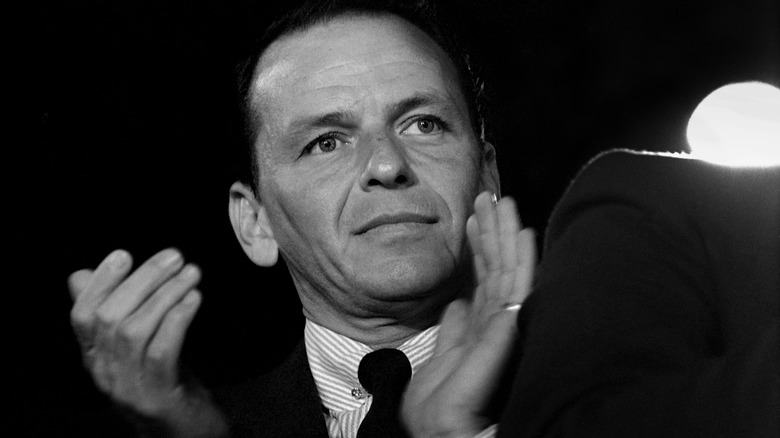 Michael Ochs Archives/Getty Images
According to uDiscoverMusic, "Have Yourself A Merry Little Christmas" became quite popular after the release of "Meet Me in St. Louis," but it was largely due to iconic crooner Frank Sinatra that the tune remained in the public consciousness. He first recorded his version of the song in 1947, making the fascinating choice of keeping the original, more wistful lyrics that Judy Garland demanded be changed.
However, maybe because Sinatra grew more nostalgic with age, his rerecording of "Have Yourself A Merry Little Christmas" a decade later featured a set of newer and cheerier lyrics, as stated in uDiscoverMusic. He hit up the song's co-writer, Hugh Martin, and said, "The name of my album is 'A Jolly Christmas.' Do you think you could jolly up that line for me?" Martin complied, replacing one of the somber lines with: "Hang a shining star upon the highest bough." If rewriting one's own lyrics to suit a celebrity ever becomes its own industry, Hugh Martin is to thank for his contributions.
The song lives on
Since the time of Judy Garland and Frank Sinatra, countless other musical artists have covered "Have Yourself a Merry Little Christmas," thereby cementing its place in pop culture for generations to come. According to uDiscoverMusic, everyone from Tori Amos to Garth Brooks to John Denver (backed by The Muppets) and many more have put their stamp on the beloved tune. However, which version is its co-writer Hugh Martin's favorite? "Mel (Tormé) wrote a beautiful new verse for it, was really out of this world," he said. In fact, Tormé was recruited by legendary film score composer John Williams to re-record the song for the soundtrack to 1990's "Home Alone."
While the song may conjure up warm and fuzzy feelings for most listeners, several pop stars chose to emphasize the slightly moodier connotation of its first incarnation, as noted by uDiscoverMusic. Linda Ronstadt's cover from 2000 includes both versions of the lyrics  — both the original downbeat lyrics and the updated, merrier lyrics (on YouTube). It's what Martin preferred, stating before his death in 2011 that his darker take on the lyrics is "just so kind of ... down-to-earth."