What Was The Last Album Frank Sinatra Made Before He Died?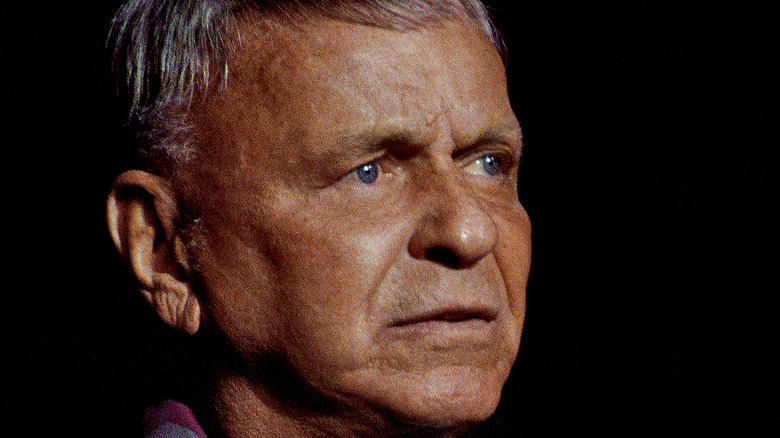 mark reinstein/Shutterstock
Frank Sinatra had one of the most impressive and enduring careers in music history. He started scoring his first hits in the 1940s and remained popular with music fans for four more decades, according to Rolling Stone magazine. He also enjoyed much success as an actor, appearing in a wide range of films from the 1945 musical "Anchors Aweigh" to the 1953 wartime drama "From Here to Eternity" to the 1960 lighthearted crime caper "Ocean's Eleven" (via IMDb). Sinatra even won an Academy Award for best supporting actor for "From Here to Eternity."
Sinatra, however, will always be best remembered for his music. His last solo album was 1984's "L.A. Is My Lady," but he made two more albums of previously recorded songs after that (via AllMusic). His two final retrospective albums shared a common theme of showcasing the power of musical collaboration as the crooner teamed up with some other great musical talents for the recordings. The first of these efforts was "Duets" released in 1993. This record proved to be such a smash hit that it inspired Sinatra's final album "Duets II," which was released the following year.
Sinatra's last album featured other stars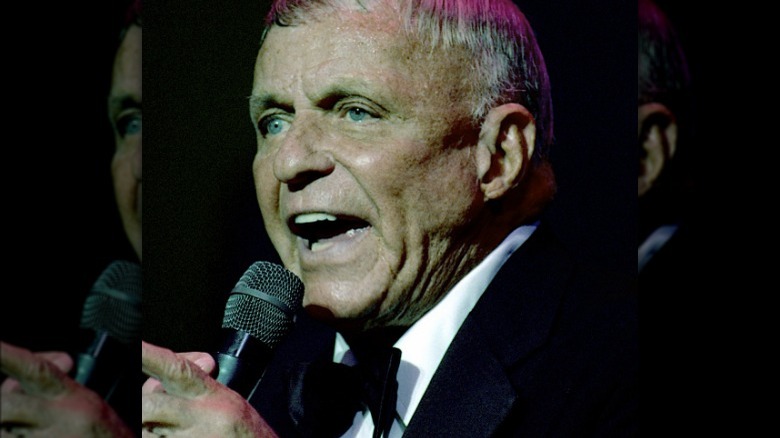 mark reinstein/Shutterstock
"Duets II" featured appearances by a veritable who's who of the music world, from Willie Nelson to Lena Horne to Jimmy Buffet (via Discogs). In an interesting twist to the making of this album, Sinatra didn't actually sing with his guest vocalists in the studio, according to AllMusic. Sinatra and his duet partners recorded their tracks separately, but the results were still musical magic. He performed such songs as "For Once in My Life" with Gladys Knight and Stevie Wonder and "Lucky Be a Lady" with Chrissie Hynde of the Pretenders. Each of the album's songs took on a new sound through these collaborations. Perhaps one of the most personal efforts on the record was "My Kind of Town" because it featured him with his son Frank Sinatra Jr.
While many critics weren't sold on the album, "Duets II" brought Sinatra his final Grammy Award win. He picked up the honors for best traditional pop vocal performance, bringing his career total to nine Grammy Awards. Sinatra soon retired from performing, officially calling it quits when he was 80 years old in 1995. Only three years later, the world lost this great musical icon. Sinatra died of a heart attack in a Los Angeles hospital on May 14, 1998, per Rolling Stone.