What Was Found At Taylor Hawkins' Death Scene?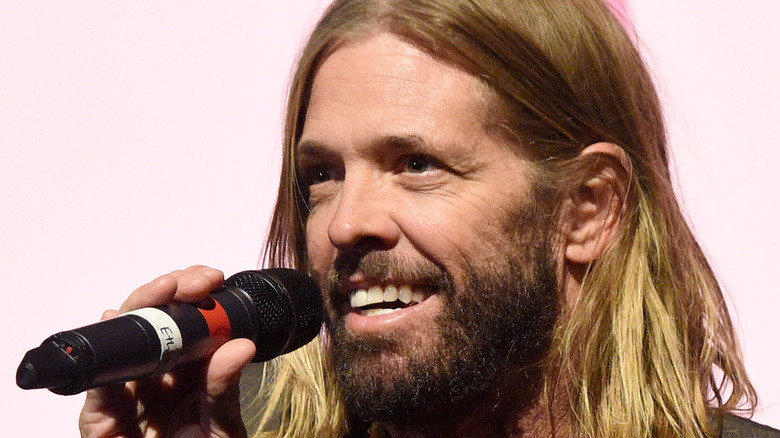 Kevin Mazur/Getty Images
Music fans were hit especially hard in 2022 when the horrific news of musician Taylor Hawkins' death rocked headlines and shattered hearts. On March 25, the Foo Fighters drummer was found dead at the age of 50 in his Bogotá, Colombia hotel room. According to Deadline, medical personnel were sent to the hotel after they received several reports of an occupant in distress, and when they arrived, they found Hawkins unresponsive. 
"The Foo Fighters family is devastated by the tragic and untimely loss of our beloved Taylor Hawkins," the band posted on their Instagram account after the heartbreaking news broke. "His musical spirit and infectious laughter will live on with all of us forever. Our hearts go out to his wife, children and family." An investigation ensued as soon as Hawkins' body was discovered by paramedics and authorities that revealed some pressing information about what caused the beloved drummer's sudden death (via Deadline). 
Inside Taylor Hawkin's death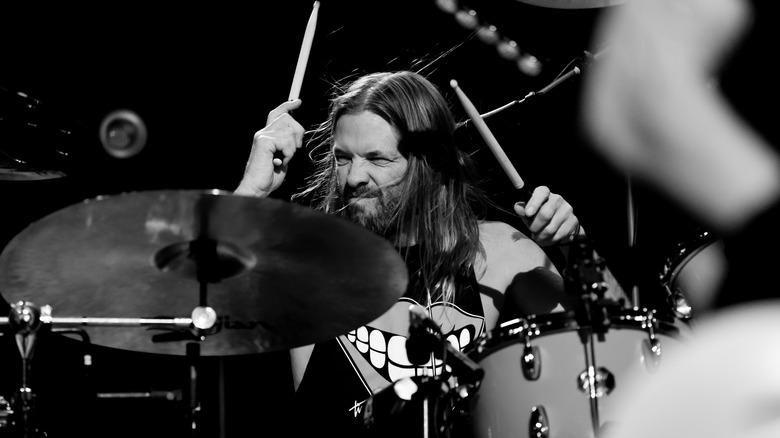 Rich Fury/Getty Images
9Honey reported shortly after the fact that Hawkins had been complaining of chest pains in the days leading up to his death and that Foo Fighters were passing through Colombia with plans of performing at Festival Estéreo Picnic in Bogotá. Tragically, the show never happened, and Hawkins would never see the lights of a stage or hear the roaring cheer of the crowd ever again. Upon arriving at the scene, health officials performed CPR on him to no avail, and the musician was pronounced dead. 
His body was removed from the hotel and taken in for a toxicology screening and a thorough autopsy. Naturally, a cause of death was not issued at first as details remained murky and the truth of the matter had yet to be revealed (per Deadline). However, the attorney general's office in Colombia took to Twitter a day after Hawkins' body was discovered and assured the public that investigators and prosecutors had been "assigned to attend the urgent matter and support the investigation [translation]."
What was discovered at the death scene?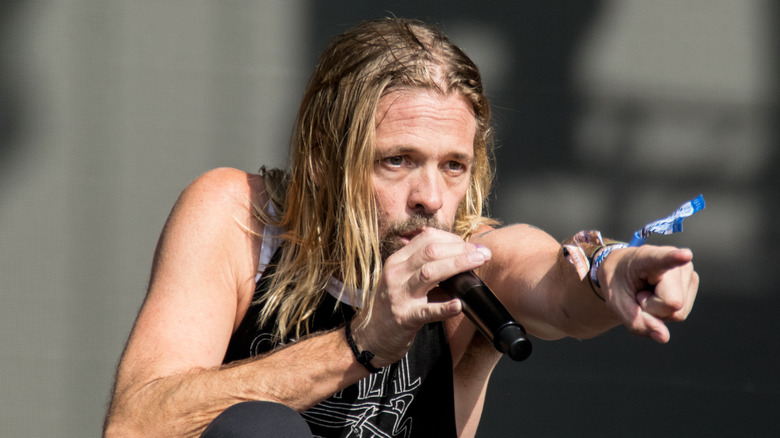 agwilson/Shutterstock
"In the room, Colombian authorities found an empty beer can, an opened bottle of vodka, a Coca-Cola bottle, and some other articles which are being analyzed by authorities," Colombian journalist/radio host Luis Carlos Velez shared on March 26 (via Daily Mail). Other reports state that certain hallucinogenic drugs were discovered on site as well. There were also (allegedly) several drinking glasses strewn about, suggesting that Hawkins may have had guests in his room sometime before his death, though nobody has since come forward and no definitive leads have been ascertained, per Daily Mail. 
The final cause of death, as reported by Newsweek, is believed to have been severe cardiac arrest brought on by a drug overdose. Hawkins' toxicology report displayed a list of 10 different substances including THC, benzodiazepines, antidepressants, and opioids (per Deadline). You can watch some prized moments from the Taylor Hawkins Tribute at London's Wembly Stadium here as Foo Fighters, their devout fans, and several other notable acts paid homage to their beloved compatriot of rock n' roll back in early September.