How DNA Testing Reunited Sisters Three Decades After Being Separated
PopTika/Shutterstock
While DNA tests can be used to catch killers and solve crimes (via NBC News), The Guardian writes that it can also lead to unexpected family reunions. Laurinda Collado was born in 1987 in the Dominican Republic (per CityNews Toronto). She was later given up for adoption when she was five months old. In 1989, Ashleigh Brown was born and placed for adoption at only six weeks old. According to CTV News Toronto, the two girls had the same biological parents but were adopted by different families. Collado ended up in Bristol, Connecticut while Brown was raised in Barbados and Ontario, Canada.
Newsweek reports that Collado's adoptive parents were asked if they wanted to adopt Brown but they declined the offer. Per CP24, Collado and Brown learned about each other when they were teenagers. Metro adds that both had photos of their biological parents but were unaware of how to get in contact with each other. Collado later told CP24 "I spent about 17 years trying to find her (Brown)." CTV News Toronto explains that everything changed when Brown decided to use the genealogy website MyHeritage. The company had a "DNA Quest" promotion that gave adoptees free DNA tests in order to find their biological family. Needless to say, the website led to some happy news for Brown.
Ashleigh Brown and Laurinda Collado formed an unbreakable bond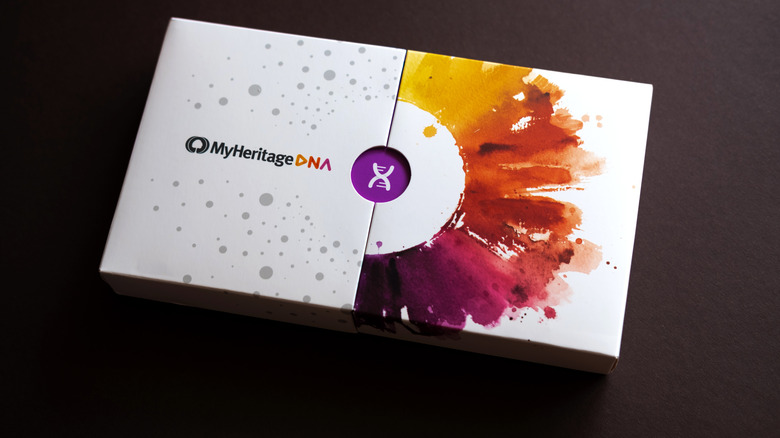 Astafjeva/Shutterstock
In an interview with CP24, Brown recounted the moment she decided to sign up for the "DNA Quest." She stated, "I wrote them my story and I was chosen and they sent me a DNA test back and I had a few hits and then one day someone popped up and it said it could have been my sister or my aunt." CT Insider writes that Brown emailed Collado and the two concluded that they were in fact sisters. Collado noted, "By the time I got home from work that night, we hopped on the phone with each other." She added, "And two weeks later, I made a trip to come up here and see her."
According to Newsweek, Collado traveled from Connecticut to Niagara Falls to meet Brown. The sisters, who reunited in 2019, immediately bonded with each (via CityNews Toronto). Per CT Insider, Collado and Brown look similar and like the same food and music. Collado has gone on to say, "My relationship with my sister is everything I have ever hoped and dreamed of. Not only is she my sister, but she is also my best friend." Brown had similar words and said, "Our relationship is everything I could have hoped for. With the small caveat that I wish we lived closer to each other."
Their biological mother hoped the sisters would meet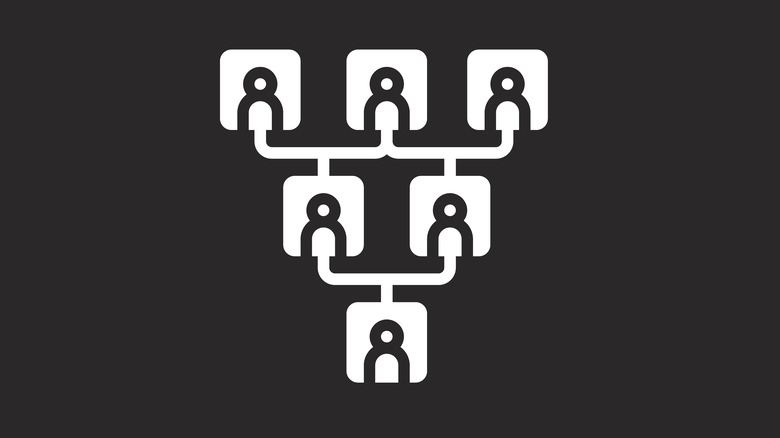 Penti/Getty Images
For Collado, Newsweek reports that finding her sister was the missing puzzle piece she was looking for. Collado had already used a genealogy website to locate her biological family in the Dominican Republic. Metro writes that Collado traveled to the country to meet her biological father. Before reuniting with Brown, Collado also met their biological mother who said her dying wish was for her to find her sister. When Collado and Brown did meet, their mother had already been dead for six months. Brown told CityNews Toronto, "She would always break down, saying, 'I would give my life for you to be able to find your sister.' And you can't help but think that by her passing six months before us reconnecting, that is exactly what she did."
Newsweek adds that Brown and Collado learned that they had a brother who had died at the age of 23. Nevertheless, Brown was able to meet her father (who is now dead), her grandmother, and a few other siblings through Collado's connections to the Dominican Republic. According to Metro, both sisters' adopted families encouraged their search for their biological families.
Per The Hamilton Spectator, the sister's relationship has grown since their first meeting. In August 2022, CP24 reported that the sisters had reunited once again after being apart due to the COVID-19 pandemic. Collado stated, "It's a long time coming for sure. We talk every day via video chat and to finally be able to be sitting next to her and touch her and see her, it's a great feeling."