John Wayne Gacy's Crimes Helped Inspire The Creation Of Amber Alerts
Trigger warning: The following article includes graphic details of acts of violence and sexual abuse against children and young adults.
The 20th century certainly had its fair share of monsters, yet few remain as loathed and as vilified in the modern age as John Wayne Gacy. Despite the depravity of his crimes, Gacy's despicable legacy continues to find a way to reemerge at the forefront of pop culture decades later, cementing his status as a horrifying household name. The well-connected businessman turned part-time clown sent a profoundly disturbing shockwave of horror through not just his victims' families but American society as a whole. Ironically, his heinous crimes would be the first step in the creation of the AMBER Alert, a public emergency that has successfully saved children from the clutches of predators and reunited them with their families (per HowStuffWorks).
The abbreviation AMBER stands for "America's Missing: Broadcast Emergency Response." It acts as a rapid child abduction emergency alert, flashing up on e-mails, traffic signs, electronic billboards, and even through personal, handheld SMS text messages. It's also a nod to the tragic young Amber Rene Hagerman, a girl who was kidnapped and later found murdered in 1996 (per Office of Justice Programs). But how did this come to pass? After all, Gacy was notorious for preying on young boys and men and was long dead by the time of Amber Hagerman's disappearance. How then, did the despicable deeds of one serial killer in Illinois inspire the creation of a nationwide network devoted to safeguarding vulnerable children from evil, would-be abductors?
To understand this, one must first cast their sights on the monstrous actions of John Wayne Gacy.
John Wayne Gacy's Crimes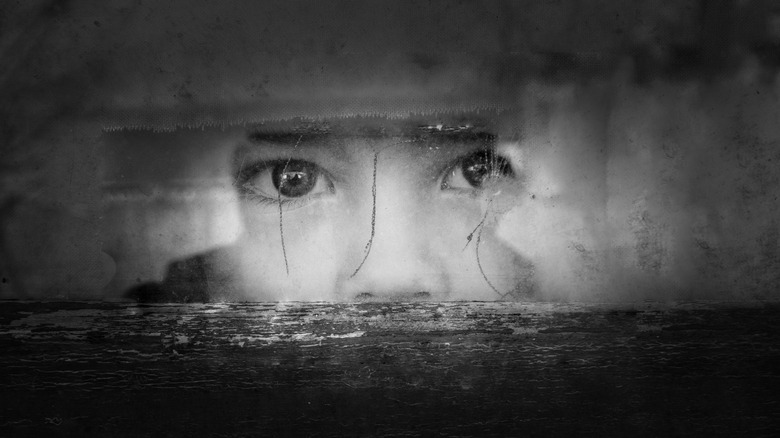 Marko Subotin/Shutterstock
The macabre fascination with John Wayne Gacy stems from the fact that he was many things to many people. A deeply closeted and extremely manipulative predator who preyed on young boys and men, yet a warped pillar of his community. Gacy ran his own construction company, hiring many local young men who would often disappear (via i News). The killer frequently groomed his victims, creating a false sense of security before striking. He was so skilled at manipulating those around him that he was able to conceal the secrets of his unspeakable deeds hidden for many years.
When Gacy understood the jig was up, he recognized he'd need the help of a lawyer. Sam Amirante, Gacy's defense lawyer, vividly recalled the chilling episode on December 20, 1979, when a disheveled and inebriated Gacy spent the night in his office nonchalantly reciting the names of the 30-plus victims he had tortured, raped, and killed (per BlogCritics). Gacy was detained the next day for a minor drug infraction, allowing investigators to search his home; nevertheless, what they discovered was revolting. At Gacy's house, 29 bodies in various degrees of decomposition were discovered in his yard and basement. Four more would be later discovered in the Des Plaines River.
As the United States struggled to come to terms with such sickening acts, a widely-publicized media circus followed Gacy in the aftermath. Gacy was eventually placed on trial and convicted guilty of 33 murders in total in 1980. After 14 years on death row, Gacy was sentenced to die for his atrocities and executed by lethal injection in 1994 (via Biography).
If you or anyone you know has been a victim of sexual assault, help is available. Visit the Rape, Abuse & Incest National Network website or contact RAINN's National Helpline at 1-800-656-HOPE (4673).
How the Amber Alert is Connected to Gacy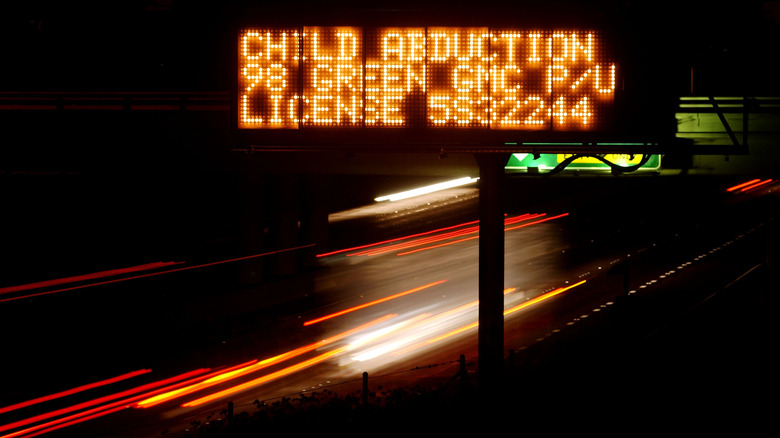 David Mcnew/Getty Images
One can only imagine how deeply this experience shook Gacy's defense attorney, Sam Amirante. Following Gacy's atrocities, Amirante joined a legal team that crafted the Missing Child Recovery Act of 1984 in Illinois. This legislation would be the precursor to the AMBER Alert and the first domino in the development of a nationwide network to combat kidnappings. In the years that followed, many other states implemented similar measures (via BlogCritics). Astonishingly, before Gacy's capture, worried relatives of missing persons had to wait an entire 72 hours before calling the police. Given what we wish we could forget about the horrors of child abductions, these first few hours are critical in rescuing a child. After that, the odds dramatically diminish (per Nemours Kids Health).
The Missing Child Recovery Act eliminated this obstacle, paving the path for what is now known as the AMBER Alert. The first AMBER warning system was established in Arlington, Virginia, in 1996 in response to Amber Hagerman's kidnapping. Yet, it wasn't until 2003 that the U.S federal government took steps to make it a nationwide alert system (via Office of Justice Programs). While the official AMBER alert website contends that it has saved 1,114 children so far since its inception, others remain skeptical. Today, many security experts, police officers, and professors debate the effectiveness of the AMBER Alert. 
Still, it's difficult to deny that vulnerable children are abducted and harmed by people they know and trust, like many of Gacy's victims. Timing and swift responses are crucial in such dire situations, so if the AMBER alerts have saved even one young person from unimaginable tragedy, they are unquestionably worthwhile.
If you or someone you know is dealing with domestic abuse, you can call the National Domestic Violence Hotline at 1−800−799−7233. You can also find more information, resources, and support on their website.