The Death Of Kirstie Alley Explained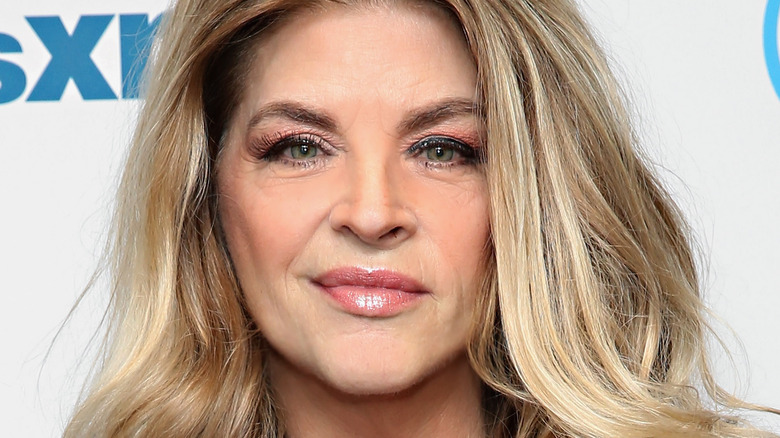 Cindy Ord/Getty Images
Award-winning actress Kirstie Alley has died at the age of 71. The announcement came from her children, True and Lillie, via the actress' Twitter account that stated that Alley "passed away after a battle with cancer, only recently discovered." The post noted that she was treated at the Moffitt Cancer Center and died while surrounded by family and her closest friends. Alley's children added that their mother had a "zest and passion for life, her children, grandchildren and her many animals, not to mention her eternal joy of creating, were unparalleled and leave us inspired to live life to the fullest just as she did." The family also thanked everyone for their love and prayers and requested privacy during this difficult time.
Kirstie Alley was born in Kansas in 1951, and despite studying drama in college, she pursued a career as an interior decorator in California (via Biography). In the 1970s, The Independent writes that Alley underwent drug rehabilitation treatment after her parents got into a car accident involving a drunk driver that killed her mother and left her father severely injured (per UPI). Newsweek reports that it was also during that time that she became a member of the Church of Scientology. Ultimately, Alley attributed joining the religion to helping her achieve sobriety. 
In the 1980s, Alley began her career in acting and received minor roles. In 1987, she took on the role of Rebecca Howe in "Cheers" (via NPR). Per The New York Times, this catapulted Alley into superstardom.
Kirstie Alley's Career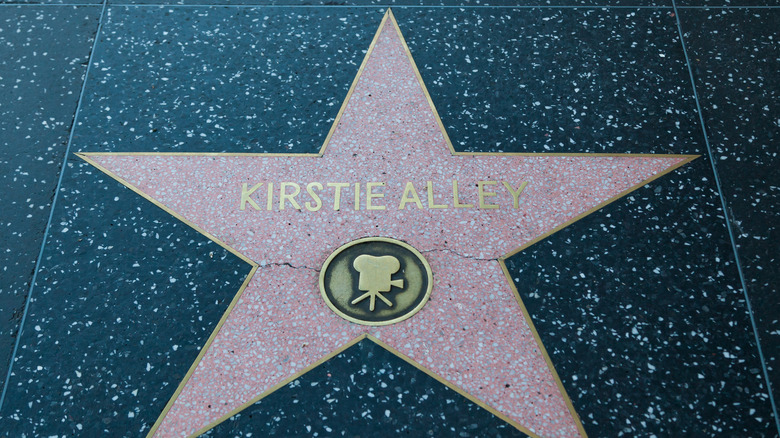 Tami Freed/Shutterstock
Needless to say, appearing in "Cheers" put Kirstie Alley's career on an upward trajectory. Subsequently, she starred in a number of movies and TV shows throughout the '80s and '90s, including "Look Who's Talking," "David's Mother," and "Veronica's Closet," just to name a few (via IMDb). In the 2000s, Biography writes that Alley publicly shared her struggles with weight loss and became a spokesperson for the weight loss company, Jenny Craig. She also starred in her own reality series titled, "Kirstie Alley's Big Life," wherein she shared her weight loss journey and her life as a single mother.
Per IMDb, Alley was the recipient of several awards throughout her career, including a Golden Globe, Emmys, and People's Choice. The New York Times reports that she won an Emmy for outstanding lead actress in a comedy series for portraying Howe on "Cheers." In 1995, she received a star on the Hollywood Walk of Fame for her contributions to the motion picture industry. Furthermore, CNN writes that Alley was a contestant on "Dancing with the Stars," the British version of "Celebrity Big Brother," and "The Masked Singer."
In a 1997 interview with The New York Times, David Crane, creator of "Veronica's Closet," stated that " ... she's [Alley] not self-conscious. She's game. She'll do lots of things that another kind of actor would balk at." According to Alley's IMDb page, her latest projects included a role in the 2016 series "Scream Queens," a 2019 episode of "The Goldbergs," and the 2020 Lifetime film entitled "You Can't Take My Daughter." 
Celebrities react to Kirstie Alley's death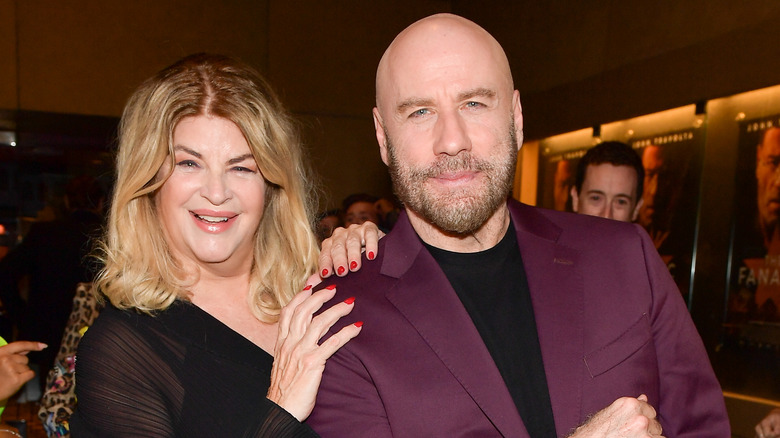 Matt Winkelmeyer/Getty Images
In recent years, Newsweek writes that Alley came under public scrutiny for her admiration and support of former President Donald Trump. Alley noted that she felt "blackballed" for publicly stating that she voted for him and would do so again. However, in 2020, People reported that Alley announced on Twitter that she was no longer endorsing Trump. Per another article from Newsweek, Alley was also seen by some as controversial due to her affiliation with the Church of Scientology. In a 1997 interview, she explained (via The New York Times), "It [Scientology] answered a lot of questions for me."
Fellow celebrities offered their condolences on social media shortly after her death was announced. Close friend and former co-star John Travolta posted a photo of Alley on Instagram (per CBS News). The caption read, "Kirstie was one of the most special relationships I've ever had. I love you Kirstie. I know we will see each other again." 
Jamie Lee Curtis, Alley's co-star in "Scream Queens," also posted on Instagram. Curtis stated, "She was a great comic foil in @tvscreamqueens and a beautiful mama bear in her very real life. She helped me buy onesies for my family that year for Christmas. We agreed to disagree about some things but had a mutual respect and connection. Sad news." According to Fox News, Kristin Chenoweth and Maksim Chmerkovskiy were among the others who paid tribute to Alley. No other details about her death have been announced as of writing.