The Tragic 1981 Death Of Kirstie Alley's Mother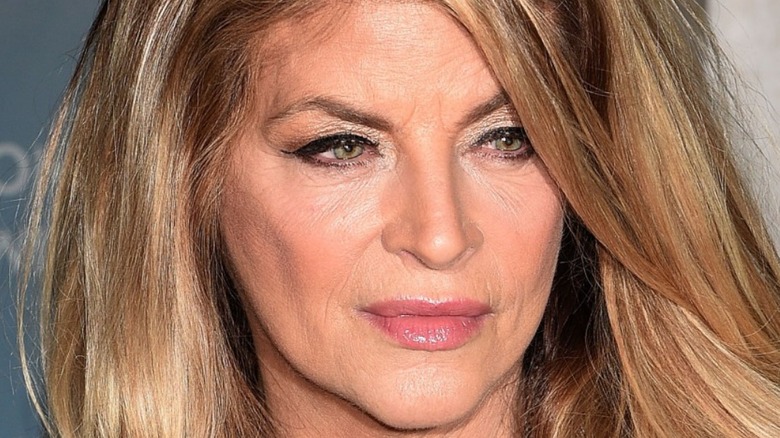 Andrew H. Walker/Getty Images
Just as her career was about to take off, actress Kirstie Alley suffered a devastating loss. The death of her mother in 1981 and the circumstances surrounding this tragedy would haunt Alley for the rest of her life. Born on January 12, 1951, in Wichita, Kansas, she grew up in the midwestern state with her two siblings (via IMDb). Her father owned a lumber yard while her mother stayed at home to look after the children.
As a teenager, Alley had a wild streak, staying out late and drinking. She tried her hand at college, first at Kansas State University and then at University of Kansas. She soon abandoned her college studies and went to work as an interior designer. Alley soon decided on a dramatic career switch, moving to Los Angeles to pursue a career in the arts with only $2,000 in her pocket, according to People magazine. She would only be there a short while before her life would be upended by a horrible accident.
Kirstie Alley's mom killed by drunk driver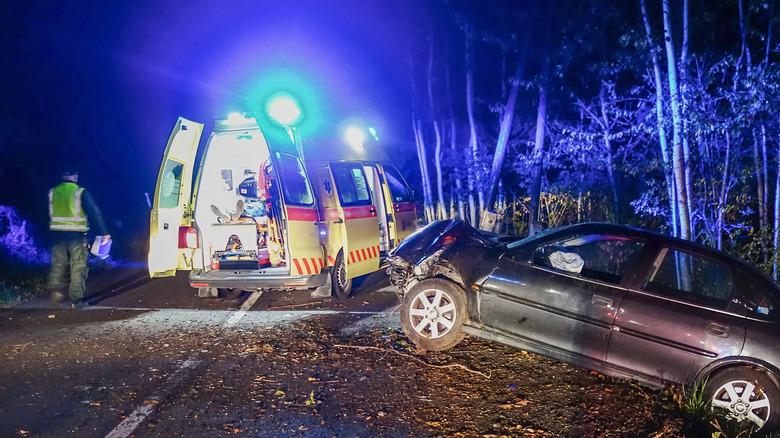 Branislav Cerven/Shutterstock
Alley's first big break came on a game show (via People magazine). She scored $6,000 while appearing on "The Match Game," and her next big win came in the form of an audition for "Star Trek II: The Wrath of Khan." She was up for the role of Lieutenant Saavik, and the film presented her with the opportunity to share the screen with the likes of William Shatner and Leonard Nimoy. Alley was about to go for her fourth audition when she received a call from her sister. Her sister told her that their parents, Robert and Lillian (also known as "Mickie"), had been in a car accident, which had been caused by a drunk driver.
Alley's mother died at the scene of the accident, and her father was severely injured. The actress went home to Kansas, and she had her agent talk to the studio to postpone her audition. "You call Paramount and tell them my mother is dead, my father is dying" (via People). "This is the greatest tragedy of my life. But if I get Star Trek, that will be my happiest day." She flew to Los Angeles after her mother's funeral for her final audition, and she got the part. Alley then returned to Kansas to be with her ailing father as he recovered.
Kirstie Alley had no interest in meeting her mom's killer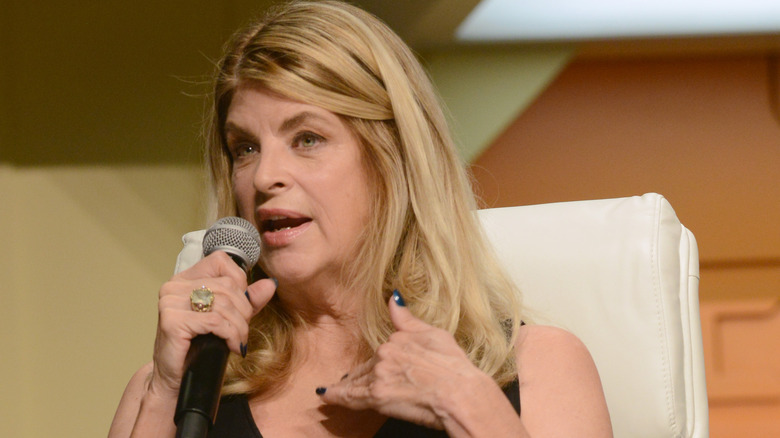 Albert L. Ortega/Getty Images
Alley grieved over the loss of her mother, a grief that was complicated by their somewhat strained connection. As Alley told Emmy magazine, "My mom and I had a rough relationship." Alley's rebellious ways growing up had concerned her mother, and the pair fought a lot when she was a teenager, according to "Cheers TV Show: A Comprehensive Reference." Her mother was worried that she would end up losing her life to addiction. By the time Alley reached Los Angeles, however, she had got herself straightened out and credited Scientology with helping her to accomplish this, per CNN.
The woman who was driving the car that killed Alley's mother received a minimal sentence for the crime. According to a tweet by Alley, the drunk driver only spent three months in jail. The driver later reportedly wanted to meet with Alley to apologize, but Alley had no interest in such an encounter (via the National Inquirer).