Inside Kirstie Alley's Infamous 1991 Emmy Award Speech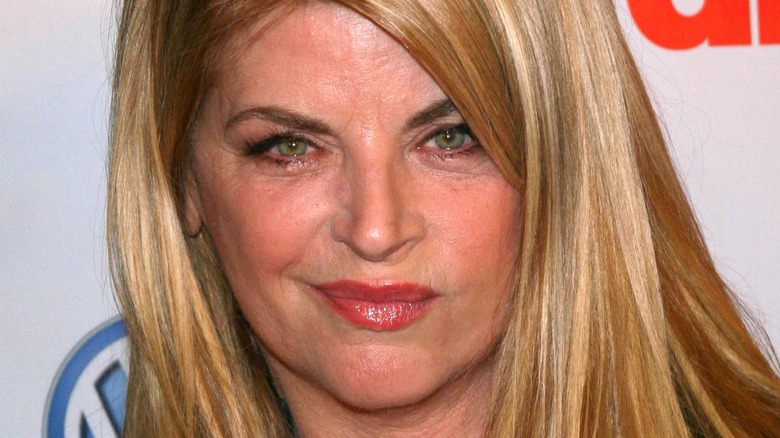 s_bukley/Shutterstock
Legendary actress Kirstie Alley, perhaps best known for her roles on "Cheers" and the "Look Who's Talking" franchise, passed away on December 5, 2022, as People reported. Spanish-language newspaper Marca, in its English-language edition, notes that Alley lived her life openly, intentionally, and unapologetically, and sometimes that brought controversy. As an example, she angered the LGBTQ+ community with her remarks about Best Picture nominees being required to include diversity; she openly supported Donald Trump, and she made no apologies for her support of her religion, Scientology, publicly feuding with actress Leah Remini, who had left the religion and who openly and publicly spoke against it.
Another Kirstie Alley controversy took place back at the 1991 Emmy Awards. As Decider reports, as Alley was taking home the award for Outstanding Actress in a Comedy Series, she gave an acceptance speech that included an obvious and vulgar sexual innuendo that, by the standards of the time, was shocking. 
Kirstie Alley thanked her husband in an unusual way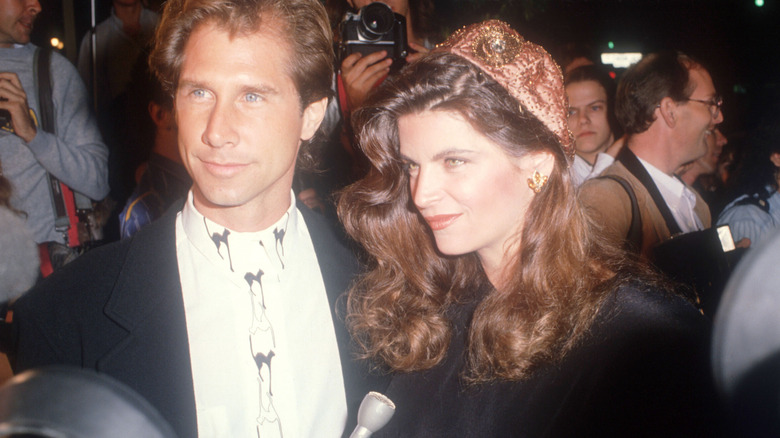 Bob Scott/Getty Images
Kirstie Alley got her start in Hollywood the same way multiple others before and after her got theirs: by slogging it out in low-profile roles and hoping for the big break. Alley, who had scored small roles in TV shows and movies throughout the early and middle 1980s, caught her big break when she was cast on the popular sitcom, "Cheers." Specifically, as the Hallmark Channel notes, after lead actress Shelley Long left to pursue a movie career, Alley was brought on as Rebecca Howe, the tough-as-nails corporate executive who served as foil to star Sam Malone's (Ted Danson) schemes.
The role made Alley a household name and a bankable star. Prior to 1991, she was nominated for an Emmy Award twice for the role, according to the Emmy's website: Once in 1988 and again in 1990, but she didn't win either time. She did win in 1991, however, and at the award ceremony, described by Decider as "not as prestigious as the Oscars, not as performative as the Grammys, not nearly as drunk as the Golden Globes," Alley gave her fans a glimpse of her penchant for saying exactly what was on her mind, consequences be damned. And as she took the award, she famously thanked her then-husband, Parker Stevenson, for being "the man who has given me the big one for the last eight years."
The Reaction
TV was different in 1991. Certainly, producers weren't so uptight about morality and offense that they wouldn't even deign to show a toilet, as they would have even a couple of generations earlier, but it was by no means an anything-goes free-for-all either. As Decider describes it, "sex on TV was primarily handled euphemistically back then." And though Alley did use something of a euphemism — there's little to no ambiguity in what she meant.
The room went a bit weird after Alley delivered her line. One of the people on stage with her was actor Macaulay Culkin, who presented the award and was 11 years old at the time. When the cameras cut to her husband in the audience, he seemed at once embarrassed and nonplussed. 
The next presenter, Jerry Seinfeld, never one to shy away from blue humor himself, also seemed taken aback, but tried to turn it into a joke, quipping, "The big one? That could be anything!" (per Rolling Stone). Indeed, Alley's statement became a running joke for the rest of the broadcast; when Burt Reynolds took home an award, he thanked his then-wife, Loni Anderson, for giving him "two big ones."
The line obviously didn't have any measurable effect on Alley's career, save for some pearl-clutching in more conservative corners of America. Alley and Stevenson divorced in 1997, according to People. In a tribute posted on Instagram, Stevenson said he was grateful for the time they shared and the family they created, adding, "you will be missed."