A Controversial Old Tweet Is Resurfacing After Kirstie Alley's Death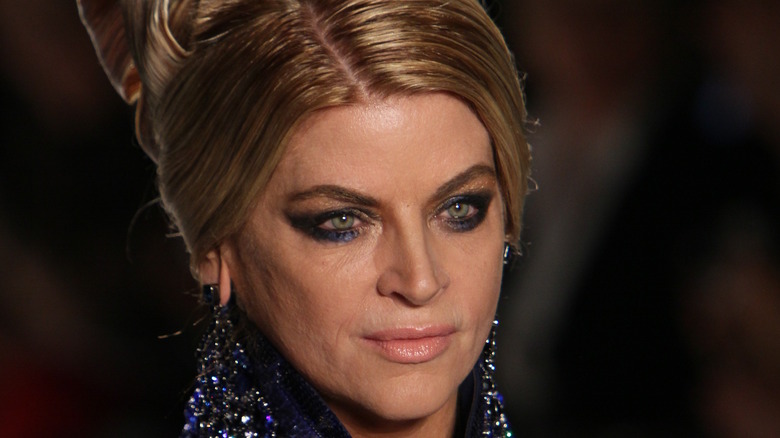 FashionStock.com/Shutterstock
The death of film and TV actress Kirstie Alley in early December 2022 prompted a controversial old tweet from the "Cheers" star to resurface, according to the Daily Mail. Alley's death at the age of 71 was announced through a statement from her children, True and Lillie Parker, on social media. According to her children's statement, Alley died from an undisclosed form of cancer that had only been recently diagnosed.
Alley's old tweet was referenced by others as news of her death spread through social media. Alley's tweet was made after the 2018 passing of another well-known celebrity figure, this time from the world of science. As the Daily Mail goes on to explain, Alley's 2018 tweet simply read: "you had a good go at it ... thanks for your input." At that point, some found the strange tone of her comment disrespectful. With Alley now gone, a series of tweets quickly emerged parodying what some perceived as a tasteless misstep on her part.
Alley tweeted after the 2018 death of Stephen Hawking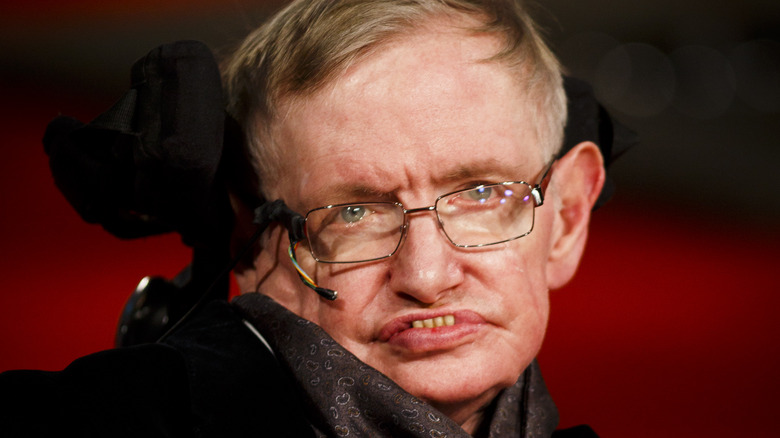 Tristan Fewings/Getty Images
Alley's 2018 tweet, "you had a good go at it... thanks for your input," reportedly came in response to the 2018 death of acclaimed physicist Stephen Hawking at the age of 76 from Amyotrophic Lateral Sclerosis (ALS), sometimes called Lou Gehrig's Disease, based on reporting by Snopes. Alley's post, now deleted, also featured a picture of Hawking with his birth and death date. In response to Alley's tweet, @GotEm_Coach wrote on Twitter, "It's as though Kirstie Alley has inserted herself into this to be final confirmation. It's so heartless in the least emotional way. I can't stop thinking about her writing it."
Though Alley never specifically acknowledged the controversy her first tweet elicited, she later tweeted what may seem like more conventional words of condolence regarding Hawking's death: "Probably one of the top 3 funniest people on the planet..beautiful mind," it read. Alley also seemingly referenced the Twitter fallout in another cryptic tweet: "Where do these strange swarms of people come from on Twitter .. like locusts only crispier."
After she died, some Twitter users also thanked Alley for her 'input'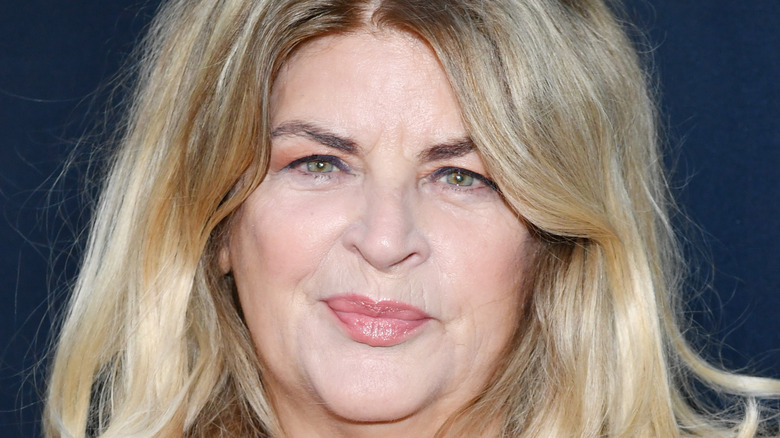 Amy Sussman/Getty Images
In what might seem like a non-sequitur to those unaware of the 2018 Hawking-Alley tweet controversy, tweets such as "Stephen Hawking meeting Kirstie Alley at the pearly gates all like 'hey girl, you had a good go at it... thanks for your input." from @myfriendkatye emerged as news of Alley's death spread. In addition to the Alley family statement announcing her death, the "Veronica's Closet" star's passing was confirmed by an Alley representative to CNN.
Alley married actor Parker Stevenson in 1983 and they adopted two children, William True and Lillie Price, according to Biography. Alley and Stevenson divorced in 1997. In addition to her role on "Cheers," the Emmy Award-winning actress also starred as Saavik, a Vulcan, in the 1982 feature film "Star Trek II: The Wrath of Khan." Later on in life, Alley also received backlash on Twitter for her support of conservative politics and politicians, per The Hill.