Lookback Law In New York Could Bring Bill Cosby Back To Court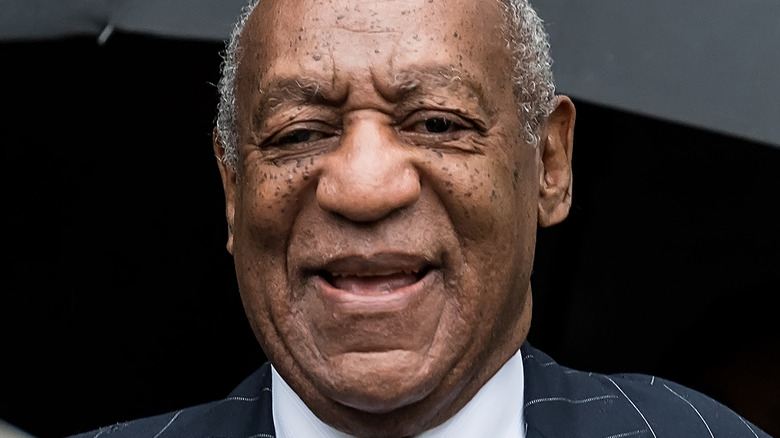 Gilbert Carrasquillo/Getty Images
The following article includes allegations of sexual assault.
Between 2014 and 2015, NBC News wrote that 60 women came forward and accused comedian and actor Bill Cosby of sexual assault. These accusations forever tarnished the wholesome image Cosby carefully crafted throughout his career, even achieving the nickname "America's Dad" (per BBC News). In 2018, he was convicted of drugging and assaulting Temple University employee Andrea Constand (via CNN). The Guardian reported that Cosby was sentenced to three to 10 years for this crime.
In 2021, Cosby's conviction was overturned and he was released from prison (per AP News). According to The New York Times, the Pennsylvania Supreme Court ruled that his rights were violated after prosecutors promised he would not be charged for Constand's assault. Nonetheless, Cosby is not out of the legal woods yet. In June 2022, a civil case ruled that he assaulted Judy Huth in 1975 at the Playboy Mansion when she was 16 years old (via Yahoo! Entertainment). Cosby was ordered to pay Huth $500,000 in damages.
Now, another report from CNN explains that Cosby is being sued in New York by five women who have accused him of sexual assault. Per Variety, these alleged assaults primarily occurred in the 1960s, 1980s, and 1990s. Forbes notes that in New York, the statute of limitations for such crimes is usually three years. However, a new law known as the Adult Survivor's Act (per New York State) has changed everything.
Details of the lawsuit filed against Bill Cosby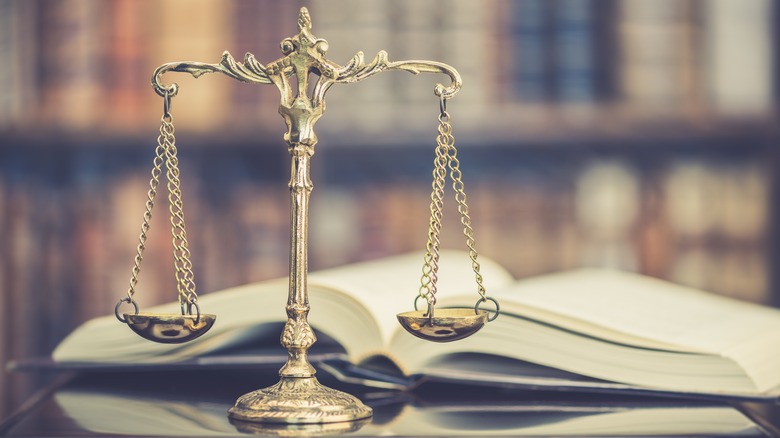 William Potter/Shutterstock
According to CNN, the five women who filed the lawsuit are Lili Bernard (pictured above), Eden Tirl, Jewel Gittens, Jennifer Thompson, and Cindra Ladd. The publication notes that at one point, Bernard, Tirl, and Gittens all starred on "The Cosby Show." Variety reports that Ladd is a former entertainment executive. Their 34-page lawsuit states (via CNN) that "Each plaintiff was sexually assaulted and battered by defendant Bill Cosby in the same or similar manner when he used his power, fame, and prestige, including the power, fame and prestige given to him by [the] defendants ... to misuse his enormous power in such a nefarious, horrific way."
Per the Los Angeles Times, the women are accusing Cosby of drugging them with an "intoxicant" and assaulting them. Moreover, CNN writes that several media companies associated with "The Cosby Show," such as NBCUniversal and Kaufman-Astoria, are also listed as defendants in the case. The lawsuit alleges (via the Los Angeles Times) that these companies "should have known that Bill Cosby was a danger to women" and that they "bestowed upon Bill Cosby power or the appearance of power ... to access and sexually abuse women." Nearly every woman in the suit previously spoke out about being assaulted by Cosby.
What is the New York Adult Survivor's Act?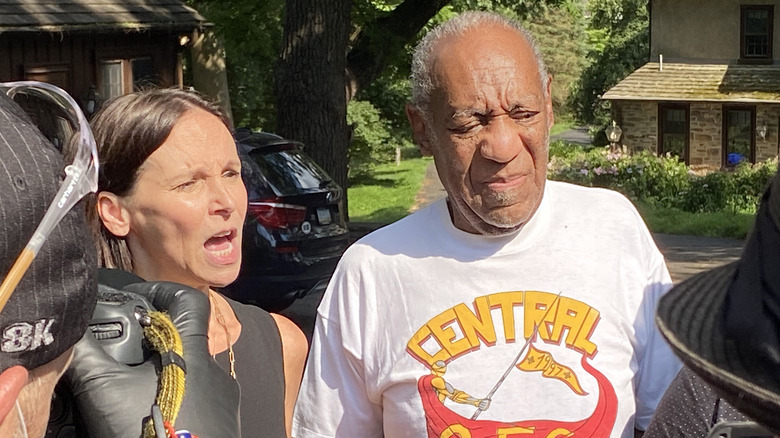 Michael Abbott/Getty Images
Although the alleged assaults committed by Cosby transpired years ago, CNN reports that the women were able to file their lawsuit under New York's Adult Survivor's Act. According to New York State, the law was signed in May 2022 by New York Governor Kathy Hochul and applies only to victims who were over 18 when they were assaulted. Safe Horizon explains that the Adult Survivor's Act provides victims of sexual assault a one-year lookback window to file a lawsuit against their assailant even if the statute of limitations has expired. This one-year window opened on November 24, 2022, and will close on November 24, 2023.
Similarly, New York also has a Child Victims Act (per Safe Horizon) for those who were abused when they were minors. Per The Guardian, it's expected that the Adult Survivor's Act will lead to a series of high-profile cases. Regarding the accusations against Cosby, his attorney, Andrew Wyatt, told the Los Angeles Times that the case was "frivolous" and is "ALL ABOUT MONEY." He added, "We believe that the courts, as well as the court of public opinion, will follow the rules of law and relieve Mr. Cosby of these alleged accusations. Mr. Cosby continues to vehemently deny all allegation [sic] waged against him and looks forward to defending himself in court."
If you or anyone you know has been a victim of sexual assault, help is available. Visit the Rape, Abuse & Incest National Network website or contact RAINN's National Helpline at 1-800-656-HOPE (4673).