A Surprisingly Small Number Of States Have Lookback Laws For Sexual Crimes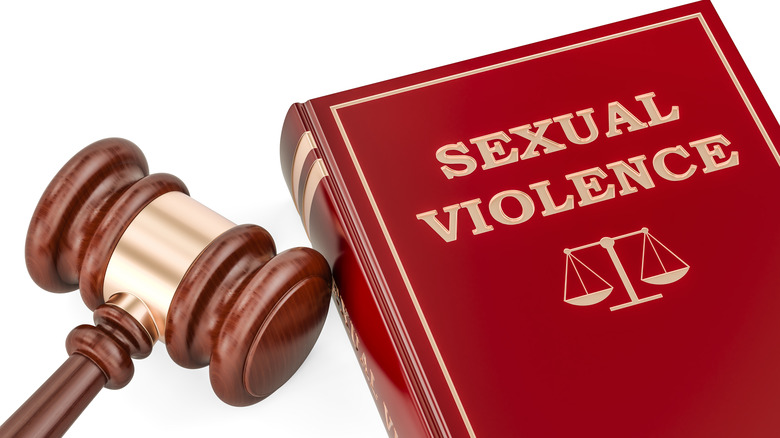 Alexlmx/Getty Images
According to the Rape, Abuse, & Incest National Network (RAINN), someone is sexually assaulted in the United States every 68 seconds, with children being victims every nine minutes. Psychology Today notes that it can take years for victims to speak up against what happened to them for a variety of reasons, including trauma, guilt, and fear of backlash. Likewise, The New York Times adds that some individuals are likely to be apprehensive at the prospect of others doubting their story. This is due to misconceptions about how a victim should act or respond to their attack and or assailant. As a result, many victims chose to remain silent for decades.
But as another article from RAINN reports, this can unfortunately interfere with a victim getting justice. Each and every state in this country has a statute of limitations for sex crimes. As Top Class Actions explains, this means that there is a limited time period in which a victim can have their perpetrator charged with a crime. Moreover, these laws differ when it comes to sexual crimes against children and adults. For example, an individual who was a victim of childhood sexual abuse might have more time to file charges than an adult victim of sexual abuse (via Shubin Law). To combat this disparity and to encourage victims to come forward, a few states have passed lookback windows.
If you or anyone you know has been a victim of sexual assault, help is available. Visit the Rape, Abuse & Incest National Network website or contact RAINN's National Helpline at
What is a lookback window?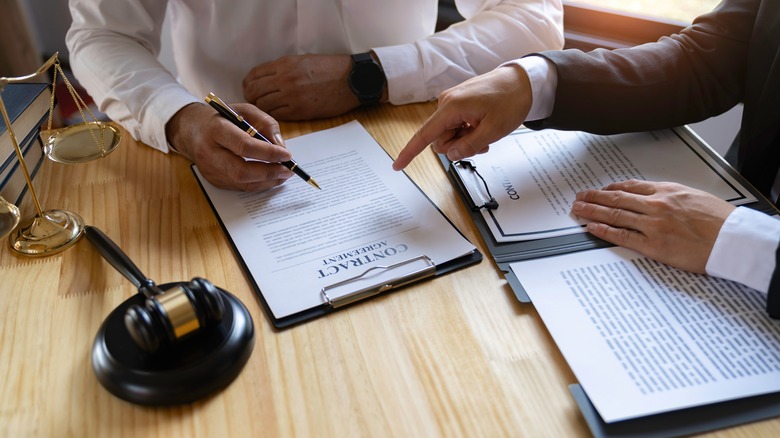 CrizzyStudio/Shutterstock
Per Top Class Actions, a lookback window temporarily eliminates the statute of limitations. Simply put, it allows a victim of sexual assault to file a civil suit against their perpetrators regardless of when the crime transpired. However, there are some stipulations; the lookback window is usually one to three years long. Furthermore, a 2019 article from AP News reported that only eight states and the District of Columbia have enacted lookback windows. This includes New York, New Jersey, California, Arizona, Montana, Hawaii, Vermont, and North Carolina. However, in 2021, both Colorado (via Abuse Lawsuit) and Louisiana (via New Orleans Injury Law News) established lookback windows.
AP News adds that various other states such as Alabama, Connecticut, and Texas raised their statute of limitations. As these laws were enacted in 2019, Shubin Law writes that a majority of these lookback windows are now closed. In California, the lookback window will close on December 31, 2022 (per Patch). The Los Angeles Injury Law News notes that Vermont is the only state to decide to keep its lookback window open forever. According to WBUR, lookback windows increased allegations of sexual abuse and the number of lawsuits against the Catholic Church. Victim Nancy Holling-Lonnecker told the publication that this was her time to get justice. "It's like a whole new beginning for me," she said.
New York's Adult Survivor Act is making waves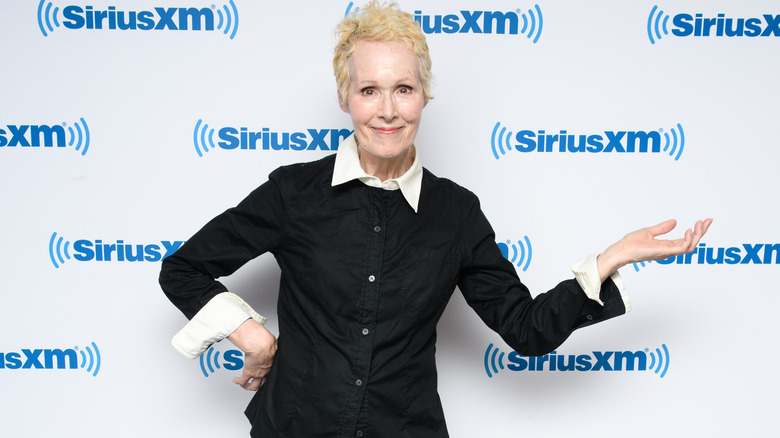 Noam Galai/Getty Images
In May 2022, New York Governor Kathy Hochul signed the Adult Survivor Act. With this, she stated, "...While our work is not done, eradicating sexual assault begins with our ability to bring the perpetrators of these heinous acts to justice and this legislation is a historic step forward." According to Safe Horizon, this law subsequently created a one-year lookback window for adult victims of sexual abuse to bring their assailants to justice regardless of when the assault took place. The window began on November 24, 2022, and will close on November 24, 2023. Spectrum News reports that 755 formerly incarcerated women who allege sexual abuse in New York prisons are taking this opportunity to file suit.
Per The Guardian, they are not the only ones. The publication notes that thousands of suits will likely be filed throughout this time period. Notably, The New York Times writes that in November 2022, E. Jean Carroll (pictured above), a writer who alleges that former President Donald Trump sexually assaulted her in the 1990s, sued him for defamation using the Adult Survivor Act. She previously sued him over the same matter back in 2019 (via CNBC). In December 2022, five women accused the now-infamous Bill Cosby of sexual assault (via Variety). The alleged assaults occurred years ago but the lookback window allowed them to sue Cosby.