Why Rita Moreno Almost Quit West Side Story After Getting The Part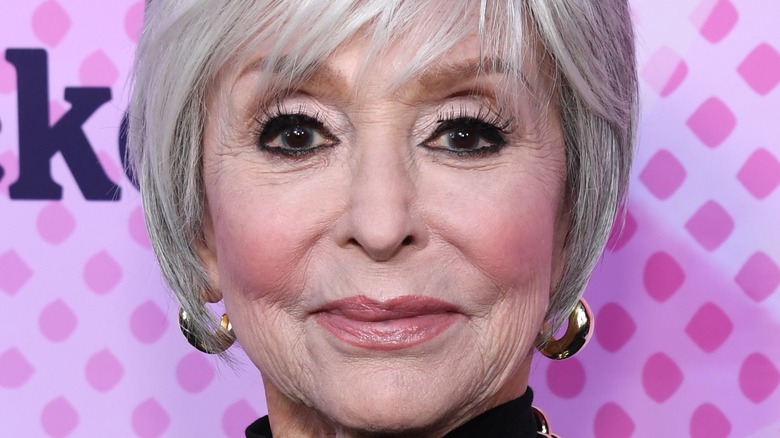 Jon Kopaloff/Getty Images
Actress Rita Moreno belongs to an elite group of performers who have won every top award — an Emmy, a Tony, an Oscar, and a Grammy. This achievement is sometimes known by the acronym "EGOT," and it can take a performer an entire career to win all of these honors. In fact, it is such a small club that there actually are only 17 EGOT winners, according to Parade magazine. In addition to Moreno, other talents who have reached this milestone include Mel Brooks, Whoopi Goldberg, and Audrey Hepburn.
Moreno nearly didn't make it into this special group as she almost gave up one of the most important roles of her career. Born Rosita Dolores Alverio on December 11, 1931, in Humacao, Puerto Rico, she spent her early years on the island before moving to New York City after her parents split up (via Britannica). She later took on her stepfather's last name, Moreno. And it was out of respect for her Puerto Rican heritage that she came close to walking away from "West Side Story."
Some of the lyrics troubled Moreno
Blueee77/Shutterstock
Rita Moreno landed the coveted role of Anita in the film adaptation of the hit Broadway musical "West Side Story," which debuted on the stage in 1957 (via Playbill). Chita Rivera played Anita in the original 1957 Broadway production. This modern retelling of William Shakespeare's "Romeo and Juliet" featured music by Leonard Bernstein and lyrics by Stephen Sondheim. In the 1957 story, the dramatic tension centers on the forbidden love between a couple from two different New York City gangs.
So what gave Moreno pause about being involved in the film version of "West Side Story"? In an interview with The Hollywood Reporter, she explained that some of the lyrics about Puerto Rico disturbed her. In the original version of the song "America," Moreno's character was to sing, "Puerto Rico, you ugly island, island of tropical diseases." And much as she wanted to play this part, she was heartsick about singing those lines disparaging her birthplace.
Stephen Sondheim changed Moreno's song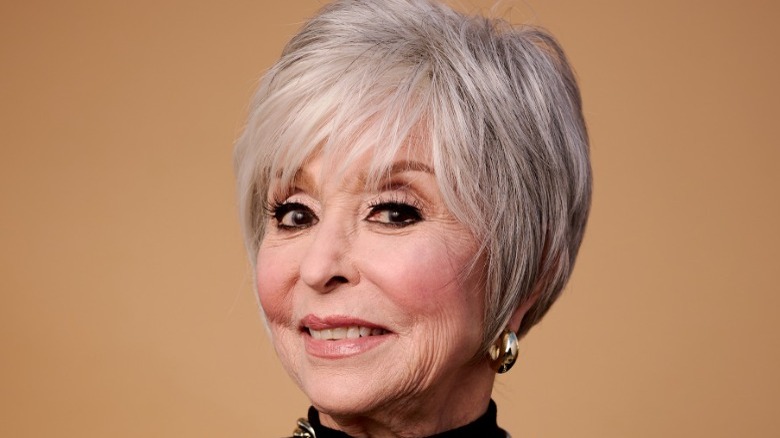 Emma Mcintyre/Getty Images
Rita Moreno was willing to walk away from "West Side Story" if some adjustments weren't made (via The Hollywood Reporter). "I couldn't bear the thought of doing this to my people," she said. Fortunately, the lyricist Stephen Sondheim came up with a different line — "Puerto Rico, my heart's devotion, let it sink back in the ocean" — for Moreno to sing. With that crisis averted, she moved forward with the role. 
"West Side Story" presented some other challenges for Moreno. The facial makeup used on the Puerto Rican characters was intentionally darker, which didn't accurately reflect the people of Puerto Rico. As Moreno told USA Today, "Puerto Rico was colonized by the French, the Dutch, and the Spanish and so we are many colors." She wanted the actors to appear in their natural skin tones, but her opinion wasn't shared by the makeup artists. Moreno won the Academy Award for best actress in a supporting role for "West Side Story" in 1962. Her honor was among the 10 golden statues the film won that night, per IMDb. Decades later, Moreno returned to "West Side Story," albeit in a different role. She was also part of the cast of Steven Spielberg's 2021 remake of the film.