How Washington Police Allowed Marc O'Leary's Crime Spree To Continue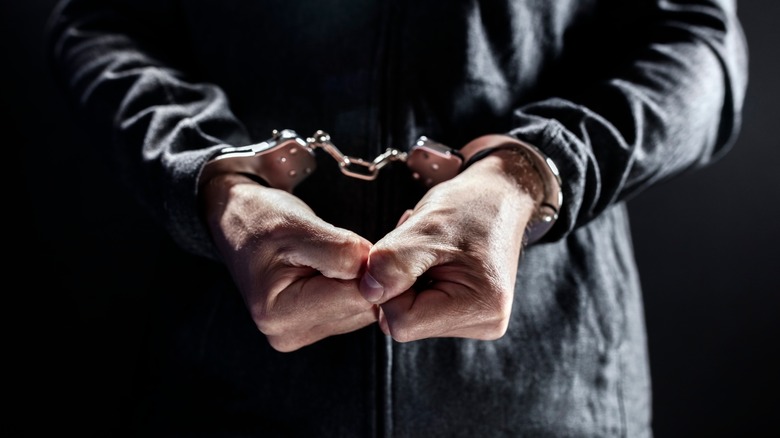 Brian A Jackson/Shutterstock
Marc O'Leary was a serial rapist across Colorado and Washington from 2008 to 2011. Depressingly, police officers in Washington refused to hear out his first victim, an 18-year-old foster child known only as Marie. O'Leary attacked five other victims before he was caught and sentenced to 327.5 years in prison, writes All That's Interesting. Another 68.5 years were later added to his sentence.
At the age of five, O'Leary developed a desire to hurt women after seeing a captured Princess Leia in "Return of the Jedi." As he grew older, he began to break into people's homes. Starting in 2008, he continued that trend but also began to hurt and rape the women who were home alone at the time. He developed a pattern of spying on homes, both from the outside and from the inside after breaking in. During his break-ins, he went so far as to make sure victims wouldn't have access to weapons (via All That's Interesting).
Two police officers from different precincts banded together to find him after his DNA linked him to multiple crime scenes. Though O'Leary was careful when committing crimes, he wasn't so careful as to not eventually be caught. Unfortunately, if police officers had believed O'Leary's first victim, it's possible his serial rapes wouldn't have continued for as long as they had.
If you or anyone you know has been a victim of sexual assault, help is available. Visit the Rape, Abuse & Incest National Network website or contact RAINN's National Helpline at 1-800-656-HOPE (4673).
Marie
In 2008, O'Leary (above) entered the house of an 18-year-old foster child known simply as Marie. He gained entry through an unlocked sliding door. He taunted her about a phone conversation of hers, one he had been listening to for hours, as well as over the fact that he entered through a door she had left open. O'Leary also tied her wrists with her own shoelaces, gagged her, and blindfolded her. After raping her, he took photos of her (via All That's Interesting).
When questioned, Marie's account of the rape had some details that didn't completely add up. In her case, it was because of the trauma brought on by the rape. However, Lynnwood, Washington police officers chose not to question her further or believe her, and eventually badgered her into signing a document that indicated she had made up everything she said, according to CBS News. They also charged her with false reporting. Marie eventually sued the Lynnwood police department and settled, after investigations revealed its handling of her case to be a "major failing" (via All That's Interesting).
Soon after, O'Leary went on to rape a 63-year-old woman in Kirkland, Washington. Since the two rapes were not linked, O'Leary wasn't discovered as someone who should be further investigated. The police failed to properly investigate, and failed others in the process.
The white Mazda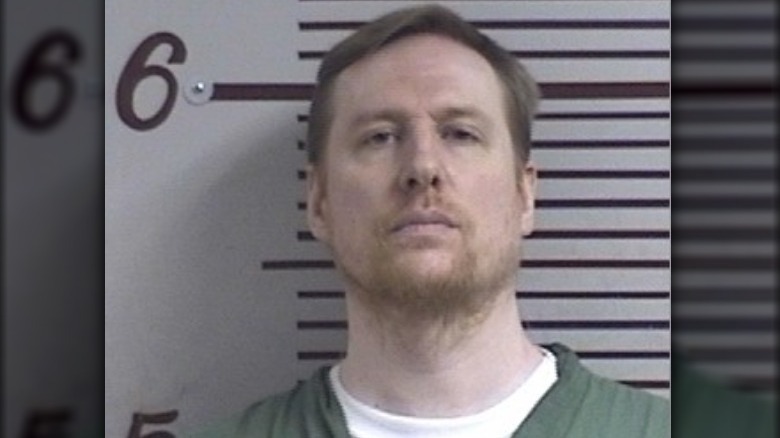 Colorado Department of Corrections
According to All That's Interesting, O'Leary (above) was eventually caught due to where he would park his car, a white Mazda, during his crimes. Two police officers at different Colorado precincts combined their findings, including DNA evidence, leading them to one perpetrator. One officer, Stacy Galbraith of the Golden Police Department, said, "The work that we communicated, we got along, we met all the time. We talked. We texted. We emailed. We were always bouncing things off each other" (via CBS News). Just before O'Leary committed a rape in January 2011, his white Mazda was seen on video circling the apartment complex in question, though the license plate wasn't legible (via All That's Interesting).
His car was also caught on camera in August 2010 at the scene of a rape. This time, he was also in the shot, and his description matched what other victims had said. O'Leary had a distinctive tattoo on his leg that was cited by a victim to identify him in 2011, according to CBS News.
O'Leary was arrested at his home in February 2011. Officers also searched his home and found on his hard drive a folder simply titled "Girls," writes All That's Interesting. This folder contained hundreds of photos of his crimes. O'Leary pleaded guilty to 28 counts of rape. The story is dramatized in the 2019 Netflix series "Unbelievable." The trailer is on YouTube.