Who Is Bam Margera's Brother, Jess?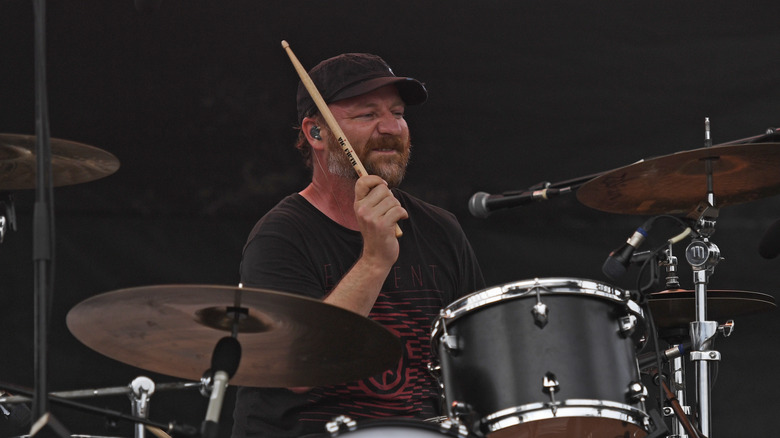 Corey Perrine/Getty Images
Fans of the "Jackass" franchise are well familiar with Bam Margera; a skateboarder turned stuntman who is now a beloved MTV icon (via Maxim). However, Jenkem Magazine reported that Margera's success would not have been possible without his older brother, Jess Margera. According to Jess' Instagram, he is a drummer for various bands, including CKY. Per All Music, the band formed in West Chester, Pennsylvania, in the early 1990s. Their music videos featured Bam doing skateboard tricks which eventually caught the attention of the creators of "Jackass." Nevertheless, Jess stuck with music and CKY went on to release five albums.
In a 2019 interview with Jenkem Music, Jess, who was also a skateboarder, revealed how he became a musician in the first place. He stated, "Around '94 I was like, 'I gotta do something else. I gotta play rock music.' I got my drivers [sic.] license and met some really good musicians around here [West Chester, Penn.]. Then music kinda took over. I still skated, but I wasn't trying to be good." The Punk Site states that Bam also shares Jess' love for music. In 2006, the brothers founded Filthy Note Records. Instagram notes that Jess plays for several of the label's signed bands.
Jess Margera on his brother's notoriety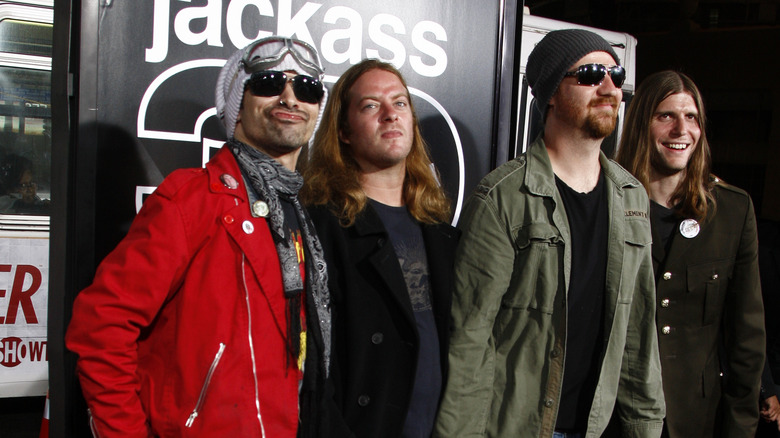 Joe Seer/Shutterstock
According to Jenkem Magazine, Jess credits his brother for CKY's (pictured above) accomplishments. He told the publication, "We did not have any music industry record label support at all. We got recognition through skateboarding. We're forever in debt to all of that." Moreover, Jess revealed that Bam directed several of CKY's videos. All Music states that at one point, the band was so popular that CKY toured with Axl Rose. In a 2022 interview with The Punk Site, Jess disclosed that the CKY was working on a new album. Likewise, he stated that he had four albums that were ready to be released.
Despite his musical achievements, Jess told Jenkem Magazine that he never wanted to be famous. He noted that seeing his brother become a celebrity alarmed him. He explained, "I would never be able to handle it [fame] like he did. I need to be able to go out to Wawa to get a cup of coffee without getting swarmed or whatever. He couldn't do that. He couldn't go out and about and just do normal everyday things. He would get cornered, and people would swarm. People don't really realize how crazy that sh** is." Jess added that his "privacy" is important to him.