The Heart-Wrenching Death Of American Soccer Journalist Grant Wahl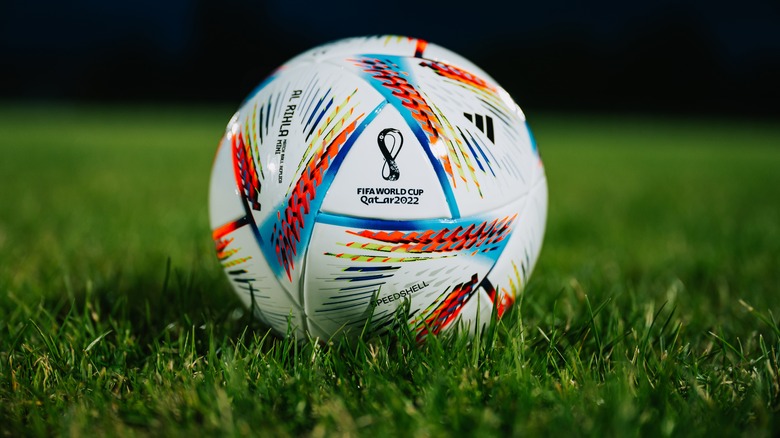 kovop58/Shutterstock
Renowned sports journalist Grant Wahl died at the Lusail Iconic Stadium in Qatar while covering the 2022 FIFA World Cup. According to ESPN, Wahl was in the middle of covering the match between Argentina and the Netherlands when he became ill and needed emergency medical attention. World Soccer Magazine writer Keir Radnedge told CNN that Wahl was treated at the stadium for a brief period before being moved to a hospital.
An article in CNN reported that the writer had been feeling under the weather in the days leading up to his death on December 10 with feelings of chest pressure and a cold. However, after taking ibuprofen and cough syrup, Wahl felt good enough to continue his work at the tournament.
According to his website, Fütbal with Grant Wahl, Wahl has been present for 11 World Cups. Including six men's and five women's. Wahls impressive background in sports journalism includes popular publications like Sports Illustrated, which posted a tribute to the former colleague on the Sports Illustrated Instagram page, "We are heartbroken that former Sports Illustrated senior writer, Grant Wahl, died while covering the World Cup in Qatar. Our thoughts are with his family and loved ones at this tragic time."
Grant Wahl's passing is felt throughout the world of sports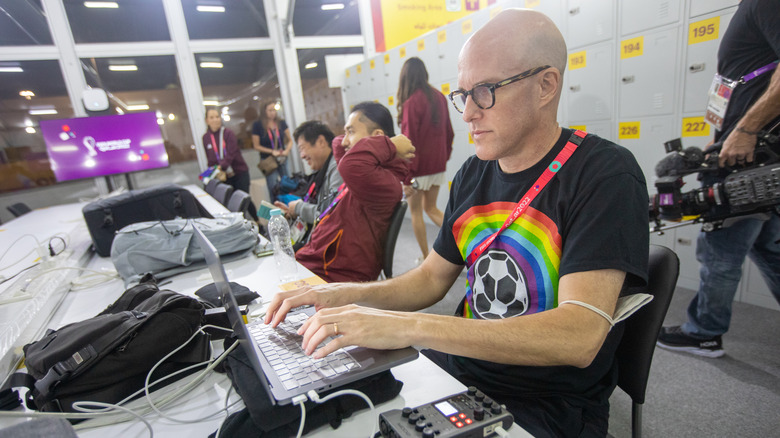 Doug Zimmerman/isi Photos/Getty Images
Wahl's career and presence in the world of sports journalism are being felt by many who knew him and his work. A statement from FIFA President Gianni Infantino published by FIFA acknowledged Wahl's more recent accomplishments and expressed condolences to Wahl's family and loved ones: "Only some days ago, Grant was recognized by FIFA and AIPS (the International Sports Press Association) for his contribution to reporting on eight consecutive FIFA World Cups, and his career also included attendance at several FIFA Women's World Cups, as well as a host of other international sporting events. His love for football was immense, and his reporting will be missed by all who follow the global game."
Colleagues, admirers, and athletes have opened up and expressed their grief and shock regarding Wahl's sudden death. Among them is LeBron James, who recalled Wahl writing about LeBron's high school basketball days and said, "Any time his name would come up, I'll always think back to me as a teenager and having Grant in our building ... It's a tragic loss" (per CNN).
After decades of working in the sports journalism world, Grant Wahl died at 48 years old. He is survived by his wife, Dr. Céline Gounder (per ESPN).