How The 1971 Pittsburgh Pirates Made MLB History With An Inclusive Decision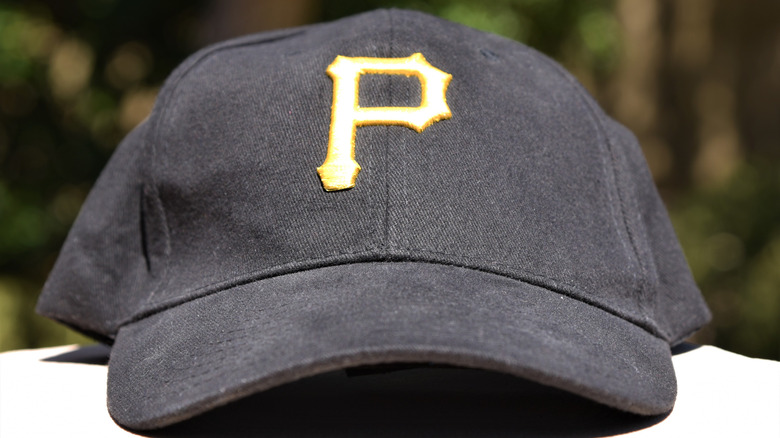 Thomas Trompeter/Shutterstock
Jackie Robinson broke Major League Baseball's color barrier on April 15, 1947, according to History, paving the way for African Americans to participate at the highest levels of professional baseball. Today, just 7% of MLB players are Black, according to WLFI. He's not as celebrated as Jackie Robinson, likely because he wasn't a particularly good player, but Lou Castro also broke an MLB barrier of a sort half a century earlier, when, in 1902, he became the first Latino player in the league. According to The Institute for Diversity and Ethics in Sport, today Latinos make up 28.5% of MLB players.
Back in 1971, the Pittsburgh Pirates, in what was at the time a rather bold show of inclusion, fielded a team that consisted of no white players: all of the men who took the field for the Pirates that day were either Black or Latino, according to MLB's website. Whether or not the team intended to field an all-minority team that day is unclear, and indeed, the players on the field, and the fans in the stands, didn't even realize it until around the second inning.
The 1971 Pirates Were Stacked With Talent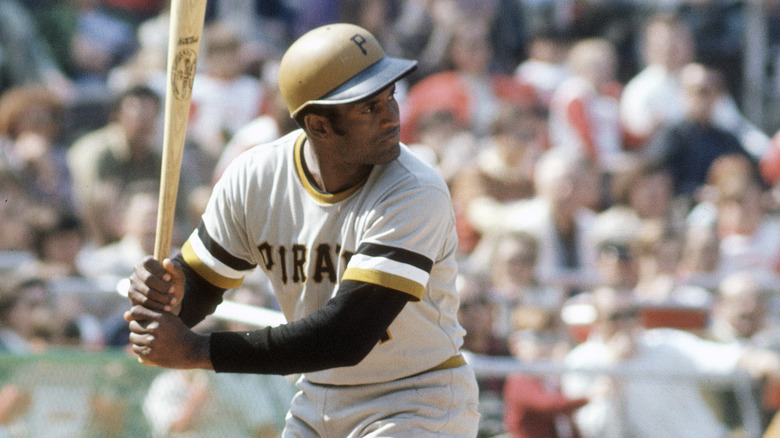 Focus On Sport/Getty Images
The 1971 Pittsburgh Pirates team was chock-a-block with talented players, including Willie Stargell, Dock Ellis, and Roberto Clemente (above). Further still, many of its talented players were Black or Latino; "The Pirates were known for their Black and Latin [sic] players, and of course on that particular team, we were loaded," said former Pirate Al Oliver, via Andscape. By September of that year, the Pirates were in the mix to make the post-season, but they were also bedeviled by injuries.
On September 1, 1971, starting third baseman Richie Hebner and starting shortstop Gene Alley, both white, were injured, and then-manager Danny Murtaugh needed to go to his bench. He put in Dave Cash (Black) at shortstop and Jackie Hernandez (Latino) at third base. Another piece of the puzzle was Oliver (Black). He expected to be benched that day because he's left-handed, and the Pirates' opponents, the Phillies, were starting a left-handed pitcher; the math would have favored stacking the lineup with right-handers, including first baseman Bob Robertson (who is white). For reasons he still doesn't understand half a century later, Oliver was put into the lineup. That meant that, though no one realized it at the time, the entirety of the Pirates' lineup that day was nonwhite.
'We've Got All Brothers Out There'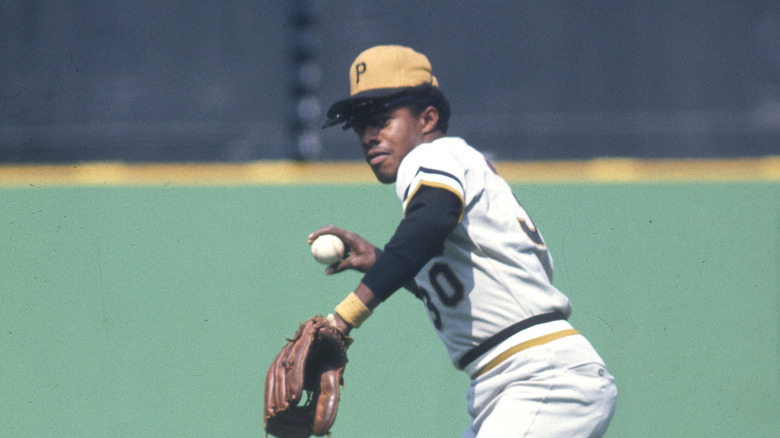 Focus On Sport/Getty Images
Although history was made on September 1, 1971, it seems nobody got the memo until after a few pitches had been thrown. Then-manager Danny Murtaugh probably didn't set out to make history when he wrote that day's lineup; "When it comes to making out the lineup, I'm colorblind and my athletes know it," he said, via Andscape. Dave Cash (above) may have been the first player to realize it, however: Manny Sanguillen would tell MLB that, sometime around the second inning, he heard his teammate Cash say something to the effect of, "We've got all brothers out there."
The baseball world outside of Pittsburgh took a while to realize that history was taking place, as well. Both Pittsburgh newspapers were on strike at the time, meaning that the city's baseball fans had to look elsewhere for coverage of the game. Philadelphia Daily News sports columnist Bill Conlin gave the history-making lineup only a passing reference, calling it the "all-soul lineup."
Half a century later, Oliver says that he wishes the game got more attention. "It wasn't maybe as big as Jackie Robinson breaking into the major leagues [in 1947], but it should be up there as far as baseball history is concerned. I think it's a day that really should be celebrated," he told Fox Sports (via Andscape).