The Tragic Death Of Roberto Clemente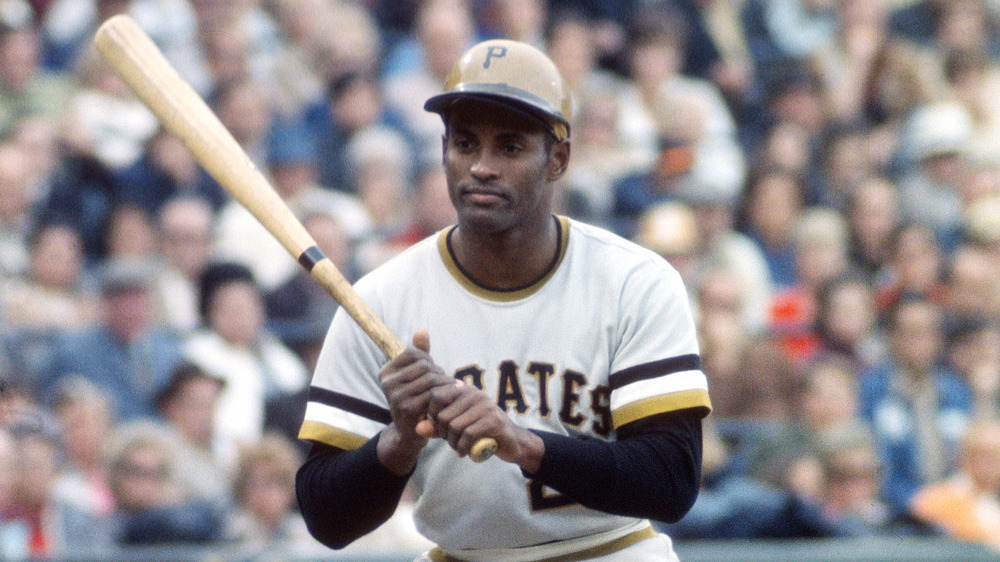 Focus On Sport/Getty Images
As your dad probably told you, baseball can teach you a lot of life lessons. Hard work, leadership, teamwork, hand-eye coordination, and all that. But did he also tell you that baseball teaches us that there is no justice in this world? Case in point: Roberto Clemente died young and with a heart of gold, while Pete Rose is still alive (kind of) and kicking (kind of) and betting on the game he most likely cheated at in order to achieve a record that may never be broken.
Clemente was one of the best players in baseball history, both on and off the field. Aside from the 3,000 hits he racked up before his death, his 12 All Star appearances, and 12 Gold Glove awards (among other stunning stats), he was well known as an honest man of his word who had a great desire to help people. According to ESPN Classic, Clemente was born in Puerto Rico in 1934, the youngest of seven kids. The Brooklyn Dodgers offered him a $10,000 bonus before he even graduated high school, and although other teams would be offering him as much as three times that amount, he went to New York when that day came because he'd given the team his word that he would do so. He would end up getting drafted by the Pittsburgh Pirates, who he would help win two World Series during his 18-season career.
Roberto Clemente devoted much of his off time and money to charity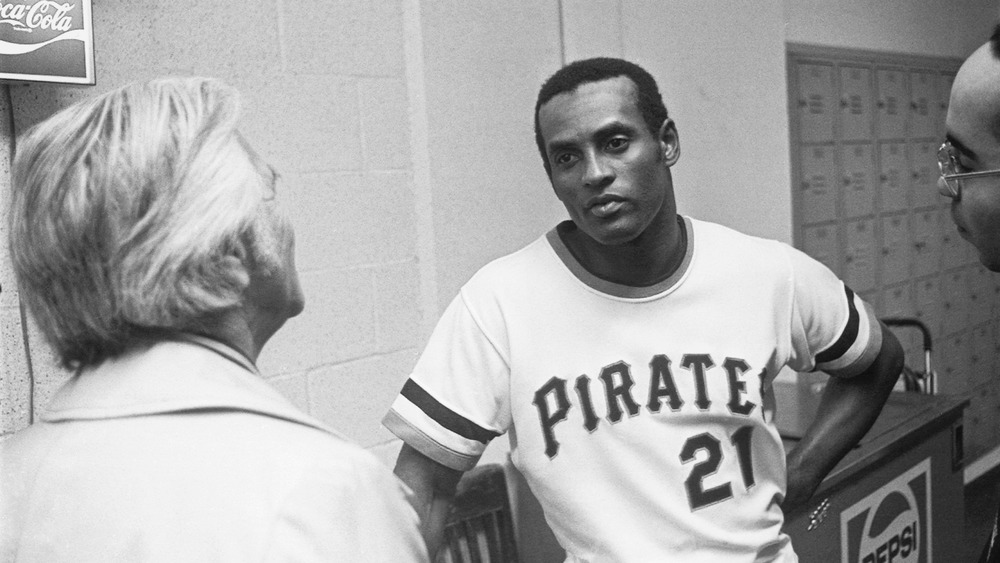 Morris Berman/Getty Images
According to The Borgen Project, an organization that lobbies for poverty-fighting legislation, Clemente devoted his life to improving conditions for Latin Americans, both in baseball and beyond. He hosted free baseball clinics for underprivileged youth and procured financial aid for needy people in Puerto Rico, the Dominican Republic, and elsewhere in Latin America. Although his annual salary was less than the equivalent of $1 million in today's economy, Clemente spent much of his own money helping those in need. "There is nothing wrong with our homes, our country, that a little more care, a little more concern, a little more love, won't cure," he was known to have said.
The MLB even named an award after him, that honors the player who best exemplifies his passion for community engagement. The award has been given to some of the league's top players, such as Willie Mays, Cal Ripken Junior, Sammy Sosa, Curt Schilling, David Ortiz, and Carlos Beltran. (It was also awarded to one of the league's worst humans, Pete Rose, but that was a long time ago.) Tragically, it would be Clemente's boundless desire to help people that would end up leading to his too-early death at just 38 years old.
Some of his charity efforts had led him to work with people in Nicaragua, so when a massive earthquake struck that country in December 1972, Clemente felt called to do whatever he could to help out.
The plane crash that caused Roberto Clemente's death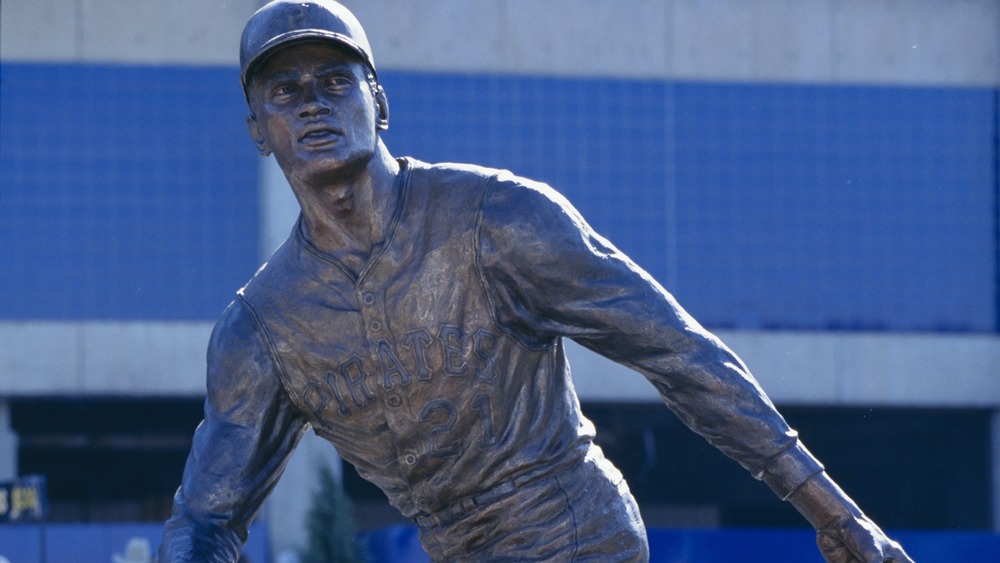 Doug Pensinger/Getty Images
According to the BBC, the devastating two-hour earthquake that struck Nicaragua's capital Managua on December 23, 1972, killed thousands of people. Eighty percent of the city's buildings were reduced to rubble. The massive 6.5-scale quake ultimately left hundreds of thousands of people homeless. As History notes, Clemente was so eager to help out that he put his trust in the wrong kind of person to deliver him and the relief supplies he'd gathered to the stricken area.
While loading up supplies in the San Juan International Airport, Clemente noticed that he had more than he could take on the plane he'd already hired. A man named Arthur Riviera offered to fly Roberto and the supplies down to Managua, and despite warnings that the plane appeared to be precariously overloaded, he decided to continue on with the mission. Just after takeoff on December 31, the plane exploded in midair and plummeted into the waves below.
An investigation into the crash showed that Rivera's plane never should have left the ground. He'd actually crashed it into a drainage ditch earlier that month, bending the propeller blades and damaging the landing gear, and proper repairs hadn't been made before that fateful night. It was also found that the pilot Rivera had hired last-minute had a shady record, and that he had severely overloaded the aircraft. The world lost a great ball player and even better human being that day. Clemente's body was never recovered.