Why Shirley Watts Once Threatened To Sue Members Of The Polish Government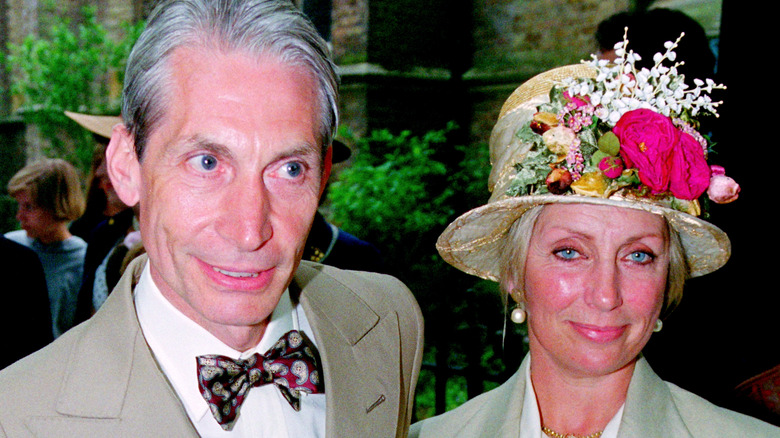 Dave Hogan/Getty Images
Rolling Stones drummer Charlie Watts and his wife Shirley Watts had what is considered to be one of the most long-lasting marriages in rock 'n' roll history (via People). The pair married in 1964 and remained together for over 50 years until Charlie's death in 2021. Among their common interests, The Antelope Valley Press reports that Charlie and Shirley shared a love of Arabian horses. Shirley credited her hobby of sculpting horses with helping her overcome alcoholism. Moreover, The Watts collected figurines and Charlie later purchased a horse for Shirley.
This interest became a business as the couple lived in Halsdon Manor in Devon, England, where they raised and bred Arabian horses (per Devon Live). In a 1989 interview with Vanity Fair, Shirley explained the significance of her horses. She stated, "I much prefer my life here with the horses. I love the hunt. The sense of power one gets on a horse. I don't approve of hunting, but it does fulfill something in me."
She added, "It's a very primeval instinct. When you hear the hounds — they call it the music — when you hear the hounds' music, it's bloodcurdling it's so thrilling. And it affects both you and the horse. There's nothing like it. It's dangerous. It's exciting." In 2016, The Guardian reported that Shirley made a decision regarding her prized horses that she later came to regret.
The Janow Podlaski Stud dilemma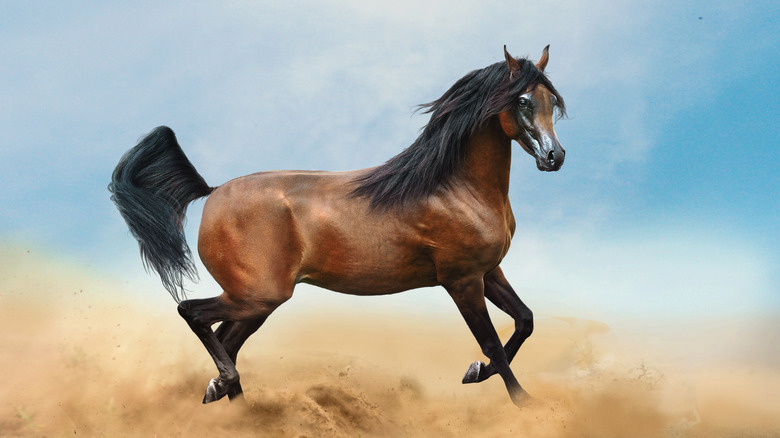 Olga_i/Shutterstock
Per The Guardian, Shirley sent four of her Arabian horses, including Amra, and Preria, both 16 years old, to Janow Podlaski Stud in Poland. The Seattle Times explains that Janow Podlaski Stud is a farm located near the Belarus Border. The BBC writes that it was opened in 1817 and is considered to be the country's oldest stud, otherwise known as a breeding farm (via Collins Dictionary). Of course, Janow Podlaski is not just any farm. The prestigious institution is known for selling Arabian horses worth millions to the world's elite. That said, Shirley lent her horses for breeding without accepting payment.
Yahoo! News points out that this transaction occurred during a pivotal moment of change for the state-owned Janow Podlaski Stud. In February 2016, the Polish government fired its director, Marek Trela. The World Arabian Horse Organization reports that Trela is a renowned Arabian horse expert and a veterinary surgeon. The Guardian states that Trela was also Shirley's friend and had brokered the deal to send her horses to Janow Podlaski Stud. However, Trela was promptly replaced by an economist, Marek Skomorowski, who acknowledged he knew very little about horses (per The San Diego Union-Tribune). Shortly after he was axed, Amra and Preria died at Janow Podlaski Stud.
Shirley Watts withdrew her surviving horses from the farm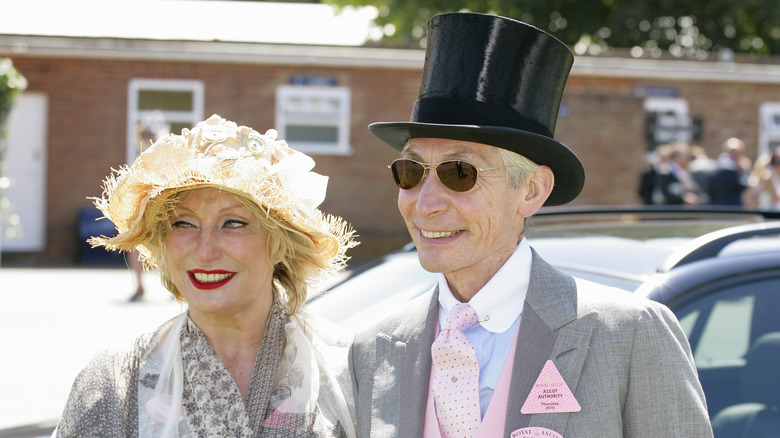 Max Mumby/indigo/Getty Images
The Guardian reports that Amra and Preria both died after giving birth in the Spring of 2016. Amra died of a twisted large colon while Preria died of a twisted intestine. Shirley fully blamed Janow Podlaski Stud for their demise. She told the publication that Amra's death was the result of being moved after giving birth at a Warsaw clinic. She told the publication, "They should never have put her on the road so soon. It was completely amateurish." Shirley expressed her anger and stated "I am going to sue them because of the way they treated my mares. They also kept me in the dark."
According to Yahoo! News, Amra was worth $260,000 and Preria $386,000. As a result of their deaths, Shirley quickly transported her remaining pregnant mares, Augusta and Pieta, from Janow Podlaski Stud to England. The BBC later asked her to speak about her experience with Janow Podlaski Stud. All Shirley said was, "I'm afraid I cannot comment on all these events, they were far too painful to consider." 
Per The Seattle Times, Marek Skomorowski was replaced in June 2016 by horse expert Slawomir Pietrzak. Although he was not involved in Amra and Preria's deaths, he sent Shirley an apology on behalf of Janow Podlaski Stud.