Jonathon Sherman: The Man Offering $35 Million As Reward For His Parents' Mysterious Killer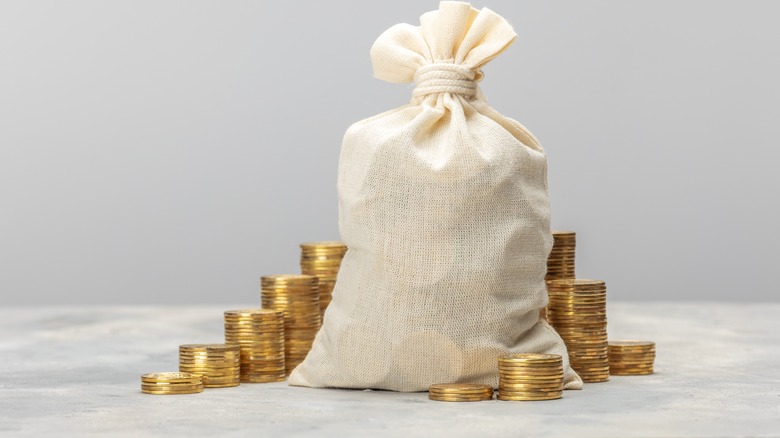 ADragan/Shutterstock
On December 13, 2017, Barry and Honey Sherman were murdered in their Toronto home (via The Independent). As the BBC notes, the Shermans were not an ordinary couple. Barry was the founder of Apotex, a drug company that made him a billionaire. CNN states that the pair were found dead at their home with belts around their necks that were also fastened to an indoor swimming pool railing. This prompted the authorities to initially suspect that the Shermans' deaths were a suicide, or possibly a murder-suicide. Six weeks after this initial conclusion, investigators announced that Barry and Honey had actually been murdered. As of December 2022, there have been few updates in the case and their killer remains at large.
Toronto Life reports that Barry and Honey had four children. This includes their son Jonathon Sherman and a daughter, Alex Krawczyk (via Cision). After five years with little to no answers regarding her parent's death, Krawczyk made a plea for any information surrounding their murder and cited an award of 10 million Canadian dollars. According to The Guardian, her brother Jonathon also made his own announcement to mark the five-year anniversary of Barry and Honey's death. He decided to increase the reward to CA$35 million.
Jonathon told the CBC that he will have "closure" only when his parent's killer is "brought to justice." He went on to say, "I continue to miss my parents more than I can describe, and I am forever haunted by what happened to them."
Jonathon Sherman may have had a strained relationship with his father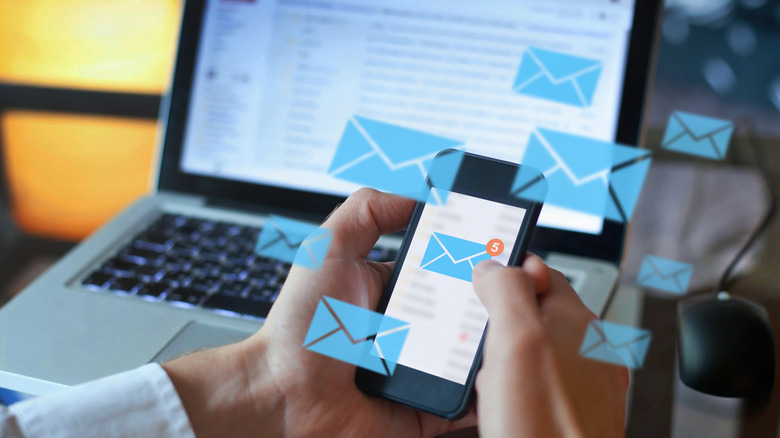 Song_about_summer/Shutterstock
Jonathon's comments to the CBC echoed what he said at his parent's funeral. Per the BBC, he had nothing but praise for Barry and Honey. Jonathan stated, "They completed a circle that encompassed everything important about what it means to be human." He added, "Neither one perfect but together wholly balanced and exceptional." 
A 2008 article from Toronto Life reported that Jonathon, the Sherman's only son, is a graduate of Columbia University. The Globe and Mail reported in 2008 that he received a degree in industrial engineering and operations research. Upon graduating, he briefly worked for his father's company, Apotex. At 25 years old, Jonathon became the CEO of Steelback Breweries.
According to The Globe and Mail, Jonathan purchased the Canadian brewery in 2008 for $8 million after its previous owner failed to pay its debts to Barry Sherman. However, this business venture was a failure and The Toronto Star states that Steelback Breweries shut down in 2010. Although Jonathon has not publicly said anything negative about his father, another article from The Toronto Star notes that emails show that the two may have had a strained relationship towards the end of Barry's life. Much of this tension stemmed from Jonathon's beliefs that his father was mishandling Apotex's finances and not investing enough money into his business endeavors.
He owed his father millions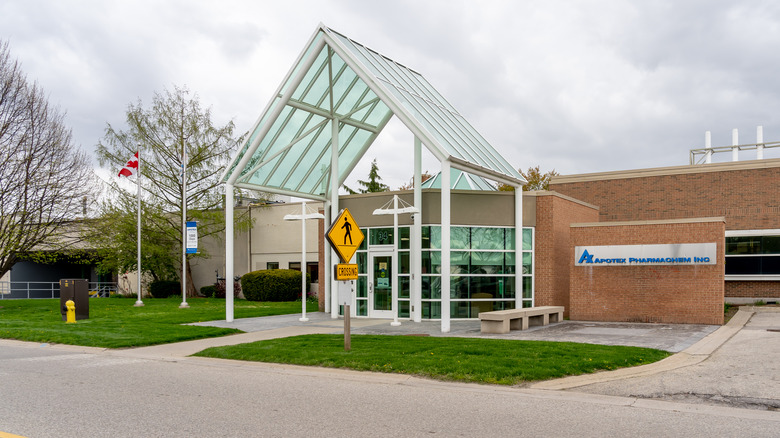 JHVEPhoto/Shutterstock
OK Magazine reports that further emails sent in 2017 to Jonathon from his father reveal that Barry was disappointed that his son did not want to be involved in Apotex. Per The Globe and Mail, Jonathon opted to branch out from the family business and proceed with his own enterprises. The emails also note father and son did not want to privately talk about business without having another individual present. That being said, Toronto writes that Jonathon's latest business venture was a storage company that his father helped fund. However, prior to his death, Barry Sherman was in financial trouble due to lawsuits regarding Apotex.
The Toronto Star reported that Barry owed a total of $1 billion. According to Toronto, Barry requested his son to pay back $50 million to $60 million that he had given Jonathon and his business partner Adam Paulin, in order to establish their storage company. This demand occurred shortly before Barry and Honey were murdered.
Jonathon admitted in an email interview with Toronto that this makes him look suspicious but denies he was involved in his parent's death. He told Toronto, "I'm not going to kill my dad because he needs $50 million to get through a crisis." In the same interview, Jonathon disclosed that he and his sister Alex no longer have a relationship because she believes that he had something to do with their parents' deaths.