Ronnie Hillman's Death Marks The Second From The 2015 Super Bowl Winning Denver Broncos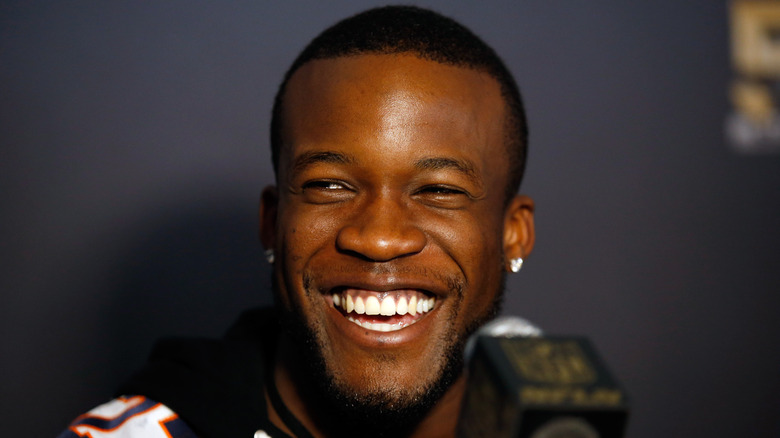 Ezra Shaw/Getty Images
On February 7, 2016, as ESPN reported, the Denver Broncos faced off against the Carolina Panthers for Super Bowl 50 (for that iteration of the NFL championship, the league ditched the custom of naming Super Bowls according to Roman numerals, else we'd have had Super Bowl L). The Denver team came out victorious, 24-10, winning largely on the strength of their defense combined with Peyton Manning's passing arm.
That was seven years ago, and in that short number of years, two of the men on the team that day have since died. In December 2021, according to the Associated Press, Broncos receiver Demaryius Thomas died at just 33; a relative told the AP they believed he'd had a seizure while in the shower. And on December 22, 2022, according to the NFL's website, running back Ronnie Hillman's family announced that he had passed away, at the age of 31, of cancer. His family posted the news of his death on Instagram, saying, "Ronnie quietly and peacefully transitioned today in the company of his family and close friends." 
Ronnie Hillman's Career
In 2010, as Bleacher Report reported at the time, Ronnie Hillman was already making a name for himself at San Diego State University, even though he had two things working against him. For one, San Diego State's football program was, at the time, mediocre at best; and for another, he was only a freshman.
By the time he entered the pros, he was so sought-after that he was a third-round draft pick, according to ABC News, being drafted at the comparatively young age of 20. He spent his first four seasons with the Broncos, a stint that included winning a Super Bowl ring following the 2015 season. According to Pro Football Reference, his final NFL season was in 2016, during which he played for both the Minnesota Vikings and San Diego Chargers. He finished his career with a total of 494 rushing yards and 12 touchdowns across 56 games. His best year, by far, was the 2015 season, which not only netted him a Super Bowl ring but during which he scored seven touchdowns and averaged 53.9 rushing yards per game.
Ronnie Hillman Passed Away From Liver Cancer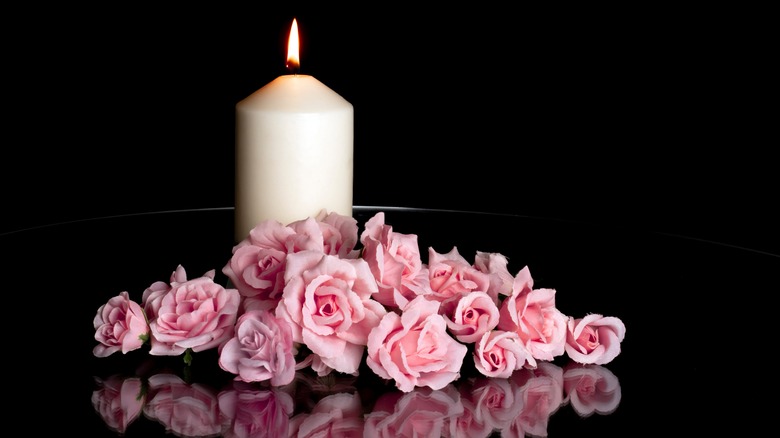 rafa jodar/Shutterstock
According to a statement from his family posted on Instagram, in August 2022, Hillman was diagnosed with renal medullary carcinoma. That's a rare, and virulent, form of cancer; most people don't survive a year after diagnosis, according to the National Library of Medicine. At the time of the post, Hillman was already in hospice care. In the Instagram post, Hillman's family described the disease as "a rare but highly aggressive neoplasm form of cancer that primarily affects young African Americans with sickle cell trait."
Just days before he died, as ESPN reported, friends and former teammates were aware that the end was near. "Please pray for Ronnie Hillman ... this ain't fair, please god, please," former teammate Orlando Franklin posted on social media.
Unfortunately, Hillman died on December 21, 2022, according to his family's Instagram post, which read in part, "It is with heavy hearts that we announce the passing of our beloved son, brother and father, Ronnie K Hillman Jr." The family went on to ask for time to grieve as they "prepare to lay our precious RJ to rest."