A 5-Pound Note Almost Stopped The Yorkshire Ripper 4 Years Before He Was Captured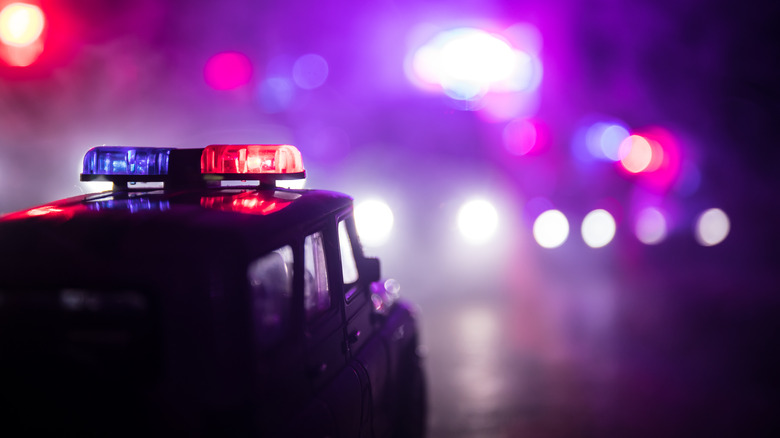 zef art/Shutterstock
Peter Sutcliffe, otherwise known as the Yorkshire Ripper, killed 13 women in Northern England between 1975 and 1980 (per CNN). Before being caught in 1981, Crime + Investigation UK writes that he primarily targeted sex workers due to his belief that they were immoral. He later told the authorities (via A&E), "The women I killed were filth. Bastard prostitutes who were littering the streets. I was just cleaning up the place a bit." Per The Guardian, Sutcliffe used hammers and screwdrivers to murder and mutilate his victims. Because of the victim's professions, Al Jazeera notes that the police did not invest as much time and resources in their investigations as they should have.
In fact, Manchester Evening News reports that if they would have been more diligent, Sutcliffe's murder spree could have ended in 1977. In early October of that year, Jean Jordan, who was then either 20 or 21 years old, became Sutcliffe's sixth victim (per The Guardian). Jordan was originally from Glasgow but was living in Manchester, England, at the time of her death. The mother of two had turned to sex work to provide for her family. Sutcliffe solicited Jordan, murdered her, and then dumped her remains. Her body was discovered by actor Bruce Jones in Chorlton on October 10.
The 5-pound-note was well hidden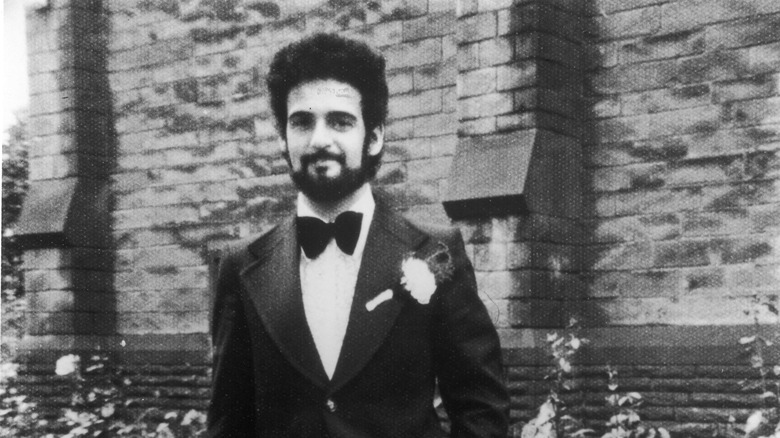 Express Newspapers/Getty Images
According to Metro, Jean Jordan's body was placed in a bush before it was moved out in the open. The authorities theorized that whoever had murdered her had returned to the scene after killing her to inflict further damage on her body. Five days later, on October 15, Jordan's purse was found close to where she had been dumped (per the Manchester Evening News). The consensus was that her killer had come back to look for something in her purse that could be traced back to him. When he didn't find it, he mutilated her body. Sure enough, investigators found a £5 note in a hidden pocket.
Metro reports that this £5 note was new. The authorities believed that Jordan's killer had given it to her to pay for her services. Chris Gregg, formerly of West Yorkshire Police, worked on the investigation and explained to Metro, "Each 5-pound note has a unique serial number, and when the Bank Of England distributes them, they know generally what district these notes go to." The Manchester Evening News states that investigators focused on the Midland Bank in West Yorkshire. They determined that the £5 note could have been distributed by 34 different companies as part of their payroll. Per Crime + Investigation UK, a 300-person suspect list was created. Peter Sutcliffe's name was on it.
The police interviewed Peter Sutcliffe twice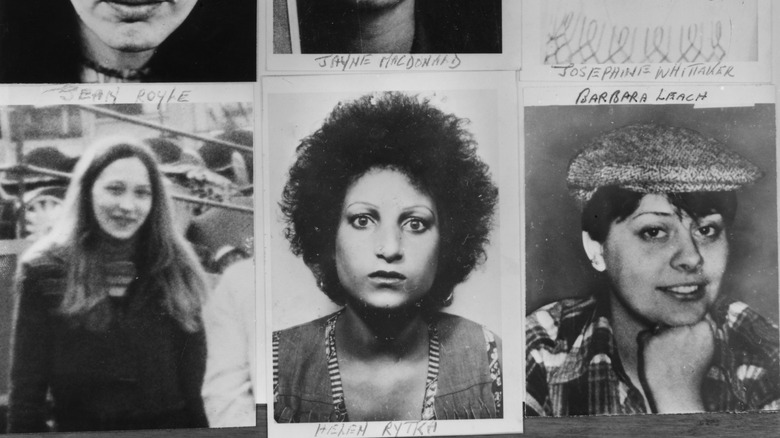 Keystone/Getty Images
In November 1977, the Manchester Evening News writes that the police spoke to Peter Sutcliffe regarding Jean Jordan's murder. Metro reports that he had solid alibis. Sutcliffe told investigators that he was home the night of Jordan's murder and had thrown a housewarming party on the day her body was moved. The police found this story odd and returned a week later to question him again. This time, his mother chimed in, and in a signed statement, she asserted that she had seen Sutcliffe at the housewarming party. The police had no choice but to move on and unknowingly allowed the Yorkshire Ripper to continue his killing spree.
According to The Guardian, Sutcliffe went on to kill seven other women after Jordan's murder. In January 1981, he was arrested after being caught with a sex worker in his car. A search of the vehicle led to the discovery of a screwdriver. A hammer and knife were also found nearby. Sutcliffe knew this was the end of his life of crime and told the police, "It's all right, I know what you're leading up to. The Yorkshire Ripper. It's me. I killed all those women."
In court, Sutcliffe stated that God had given him orders to kill sex workers (per Crime + Investigation UK). The Guardian writes that Sutcliffe was later convicted of seven attempted murders and 13 murders, including Jean Jordan's. He was sentenced to 20 life terms. In November 2020, Peter Sutcliffe, then 74, died from COVID-19 (via CNN).