Jo Mersa Marley Followed In His Music Legend Grandfather's Footsteps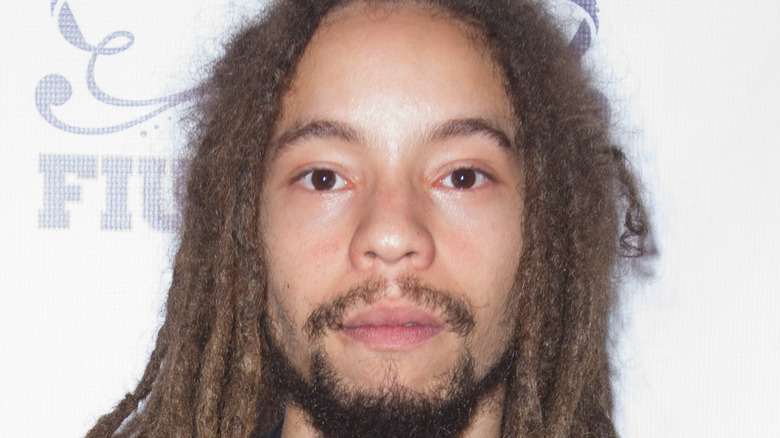 John Parra/Getty Images
On December 27, 2022, Rolling Stone announced the death of Jo Mersa Marley, an up-and-coming reggae performer, had died. Officially, no cause of death was immediately provided; however, in a tweet, journalist Abka Fitz-Henley claimed that the 31-year-old was found unresponsive in a vehicle. And in an Instagram post, WZPP Radio stated that he had died of an asthma attack. The same source indicated that Marley left behind a wife and a daughter. In a tweet, Jamaican politician Mark J. Golding expressed his condolences. "The loss of a child is a devastating blow no parent should face, my condolences to Stephen & the entire family," he tweeted, in part.
You may have recognized Jo Mersa's last name as that of another big name (possibly the biggest name) in reggae music: Bob Marley. Jo Mersa did not take on the name of the legendary musician; rather, he was actually a Marley by blood. Specifically, his father, Stephen Marley, himself a reggae musician, was a son of Bob Marley. Further, when he was younger, he would often perform on stage with his paternal uncle and aunts.
A Musical Family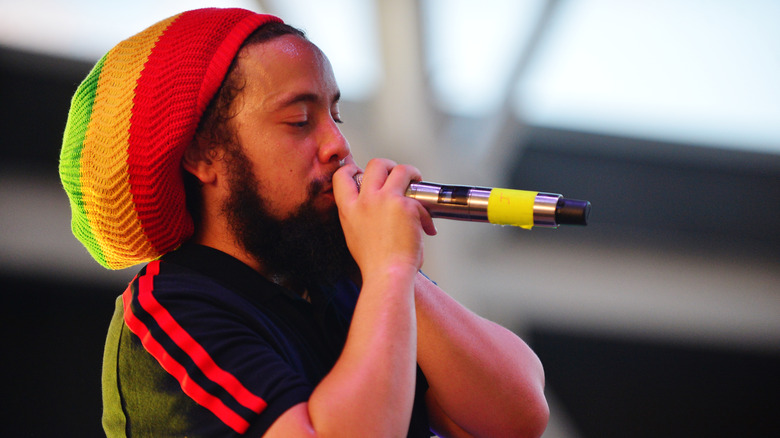 Johnny Louis/Getty Images
Robert Nesta "Bob" Marley (1945-1981) is almost certainly the biggest reggae performer of all time; although he didn't invent the genre (that would be Toots Hibbert, according to RNZ), he certainly helped bring it out of the poorer areas of Kingston. Over the course of his life, he is known to have had 11 children with seven different women, and although not all of them followed their father into the music industry, some of them did (per Rolling Stone). One of those who went into music was son Stephen (born in 1972), who would perform with his brother, Ziggy, in the band Ziggy Marley and the Melody Makers, according to National World.
Jo Mersa Marley was born a decade after his grandfather died, so he never got to perform with or even meet him. Jo did, however, participate in his grandfather's musical legacy indirectly. According to a companion Rolling Stone report, he joined his father, his uncle Ziggy and aunts Sharon and Cedella, and sometimes his cousin Daniel Bambaata Marley (Ziggy's son).
Forging His Own Path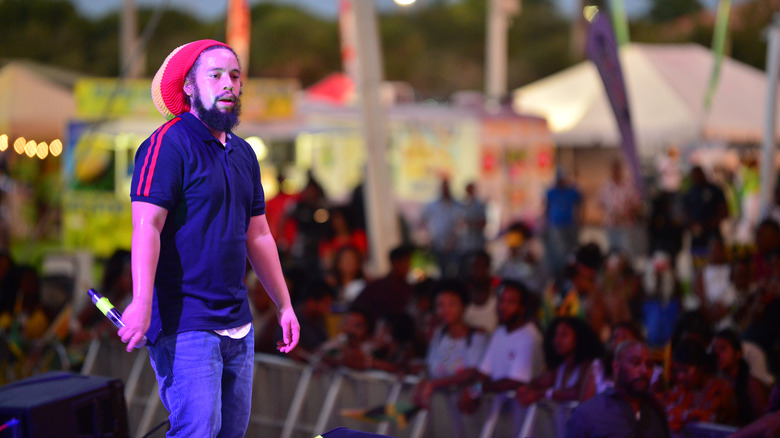 Johnny Louis/Getty Images
Jo Mersa Marley grew up in Jamaica but had moved to South Florida by the time he was in his teens (via the New York Post). In 2010, at the age of 19, he collaborated with his cousin Daniel Bambaata for the track "My Girl," according to National World. In 2014, he released an EP, "Comfortable," which included the title track. He released "Everlasting (Remixes)" in 2020 and another EP, "Eternal," in 2021, according to E! Online.
Via Rolling Stone, he spoke of what it was like being surrounded by relatives who were also world-class musicians. "I would come home and try to do homework, but I'd end up getting distracted and go peek in the studio," he said. Regardless of the musical heritage attached to his name, Jo Mersa was clear that he wanted to create his own sound. "I am one of the new generation of Marleys, but I am still experimenting at the same time. My plan is to do something new with my roots," he said.