This Is How The Jamaican Bobsled Team Trains For The Olympics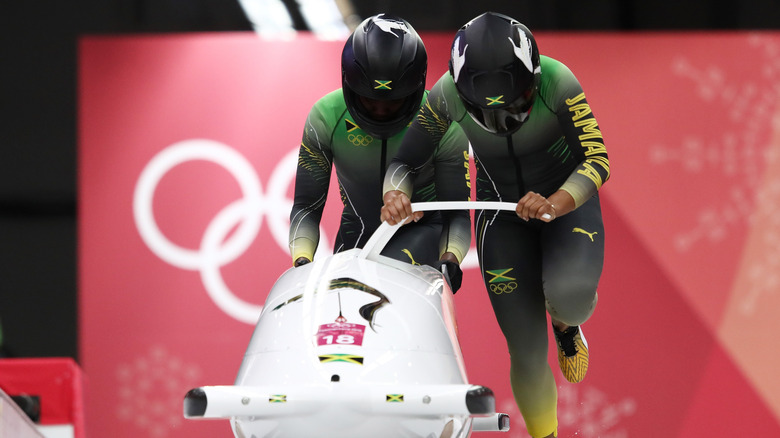 Clive Mason/Getty Images
Back in 1988, the unthinkable happened at the Winter Olympics in Calgary, Alberta, Canada. As noted on the Olympics website, Jamaica, a tropical island in the Caribbean, fielded a bobsled team. The absurdity of the whole situation was apparent from the beginning: A group of men from a warm, sunny island transported to the frozen plains of Canada to compete against Swedes, Norwegians, and Russians in a winter sport. Further, since snow and ice are hard to come by in Jamaica, the men were competing in a sport in which it would be next to impossible to train in their home country. Not unexpectedly, the team crashed and failed to medal. However, two things emerged from that seminal Olympics. The Jamaican bobsled team became semi-permanent fixture in the Winter Games, having fielded teams in many Olypmics since then, and the 1993 movie "Cool Runnings" — an extremely fictionalized account of the 1988 team — became a cult classic.
They pushed a mini cooper through England to train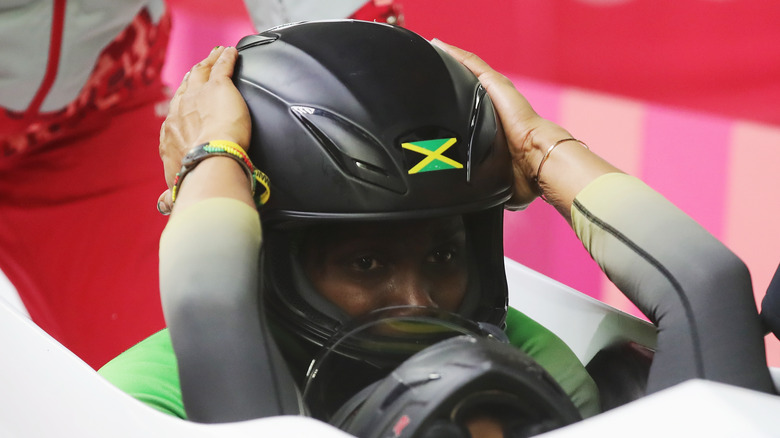 Alexander Hassenstein/Getty Images
Olympic athletes spend their entire lives training for a few minutes or even seconds in the spotlight, devoting countless hours to honing their skills at their sport. Many of these sports require specialized facilities, such as ski jumps, ice skating rinks, and in the case of bobsledding, an ice-lined track. Needless to say, the climate of Jamaica isn't exactly conducive to bobsled training, but the team has to train somewhere, right?
For a while, the Jamaican bobsled team had limited options for training, thanks to the Covid-19 pandemic, which shut down gyms and other indoor facilities. The team made do, however, by pushing a Mini Cooper through the streets of England, as The Washington Post notes. "Obviously we've had to create new ways to get our training done," said team member Shanwayne Stephens back in May, 2020.
When the pandemic eased somewhat, the team began practicing at training centers that, unlike Jamaica, have bobsled tracks. In November 2021, as Pique News Magazine reported, the team had been making its way across training centers in North America, including at Whistler, British Columbia, Canada.