Inside Ghislaine Maxwell's Relationship With Her Former Step-Children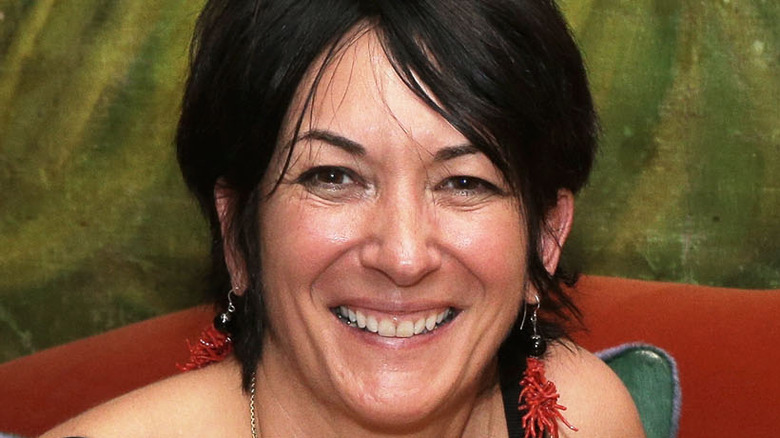 Andrew Toth/Getty Images
On December 29, 2021, Ghislaine Maxwell was convicted on several criminal counts, including sex trafficking of a minor and transporting a minor with the intent to commit sexual activity. As reported by CNN, the charges stemmed from allegations that Maxwell participated in the grooming, sexual abuse, and exploitation of underage girls along with her former boyfriend, Jeffrey Epstein, over a period of several years. Maxwell was ultimately sentenced to 20 years in federal prison for her involvement in the crimes.
As reported by the United States Department of Justice, several victims reported that "Maxwell enticed and groomed minor girls to be abused in multiple ways. ... Maxwell attempted to befriend certain victims by ... taking them to the movies or on shopping trips. Maxwell also acclimated victims to Epstein's conduct simply by ... providing the assurance and comfort of an adult woman who seemingly approved of Epstein's behavior."
In July 2019, Epstein was arrested and charged with federal sex trafficking. Just over one month later, he was found dead in his cell at the Metropolitan Correctional Center in New York City. The coroner concluded Epstein died by suicide. 
If you or anyone you know is having suicidal thoughts, please call the National Suicide Prevention Lifeline​ by dialing 988 or by calling 1-800-273-TALK (8255)​.
At the time of her arrest, she was married and had grown close with her step-children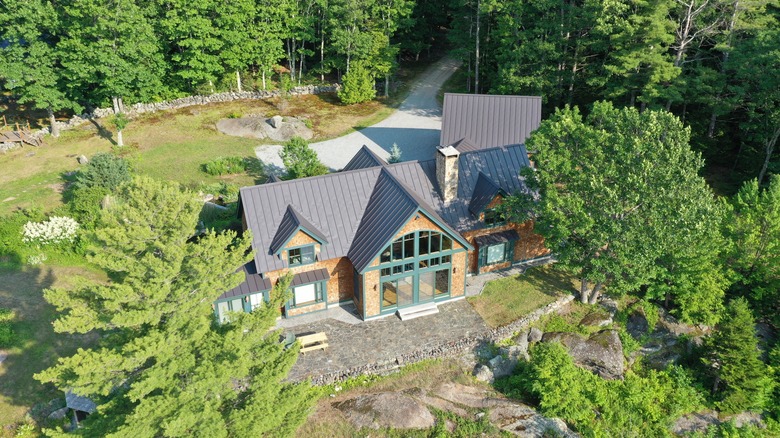 Gabe Shakour/Shutterstock
One year later, AP reports Ghislaine Maxwell was federally charged for her assistance and participation in the sexual crimes Jeffrey Epstein allegedly committed against several underage girls. At the time of her arrest, Maxwell was married to tech entrepreneur Scott Borgerson. Although she never had any biological children, she had reportedly become a mother to Borgerson's daughter and son. As reported by Daily Mail, PR executive Brian Basham, who is close with Borgerson and Maxwell, said the family was "living in perfect harmony" until the day Maxwell was arrested.
Daily Mail reports Scott Borgerson and the children, who were 10 and 13 when Ghislaine Maxwell was arrested, were absolutely devastated. In addition to the feelings of confusion and loss, the children reportedly had to be removed from school, as the negative publicity was simply too much for them to handle.
Ghislaine Maxwell was reportedly a 'devoted stepmother'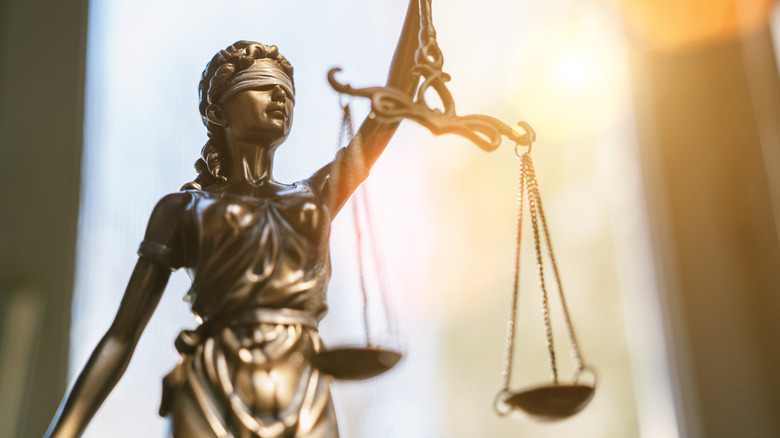 Audio und werbung/Shutterstock
Brian Basham said Ghislaine Maxwell was a "proxy mother" to Scott Borgerson's children and often cooked their meals and drove them to and from school. In her free time, sources said Maxwell rarely left her home, although she was sometimes spotted swimming in the ocean or jogging in the neighborhood. Following her arrest, Independent reports Maxwell's attorney said, " She was with her husband for over seven years and became a devoted stepmother to her husband's two youngsters, who were ages 3 and 4-and-a-half at the start of the relationship."
Although Borgerson initially supported his wife and attempted to raise enough money to post bail, their relationship ultimately ended just before her trial began. Maxwell's attorneys said (per the Independent), "Sadly, the marriage could not survive the negative impact of this case nor a husband's association with his dishonoured wife."
AP reports Maxwell is currently serving her sentence at FCI Tallahassee, approximately 360 miles from the site of Jeffrey Epstein's former Palm Beach estate, which has since been demolished.