Why John Mellencamp Told Bob Dylan To Stop Calling Him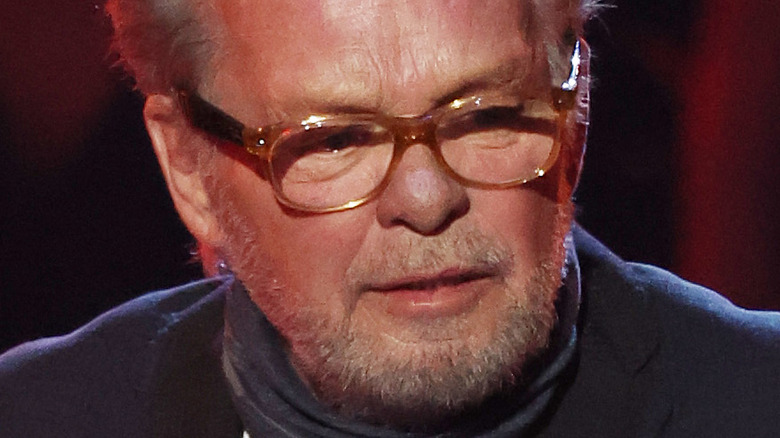 Kevin Kane/Getty Images
A common saying states, "Never meet your heroes." However, in multiple industries, one's heroes can become one's colleagues or even competition. In the world of sports or show business, newcomers sometimes form close ties with those they looked up to before finding great success. For example, singer and actress Ariana Grande grew up as a fan of Jim Carrey and later got to work with him on the Showtime series "Kidding."
The same thing occurs in the music industry. Bob Dylan influenced musicians like The Beatles and Green Day. On "The Tonight Show," Post Malone told host Jimmy Fallon that he has gotten to converse with Dylan and even has a tattoo of him on his arm (per Rolling Stone). Like The Beatles and Post Malone, John Mellencamp looked up to Dylan before gaining fame and later got to know Dylan personally. In fact, their relationship grew to the point where Mellencamp had to tell his idol to stop phoning him.
John Mellencamp gained fame after writing his own songs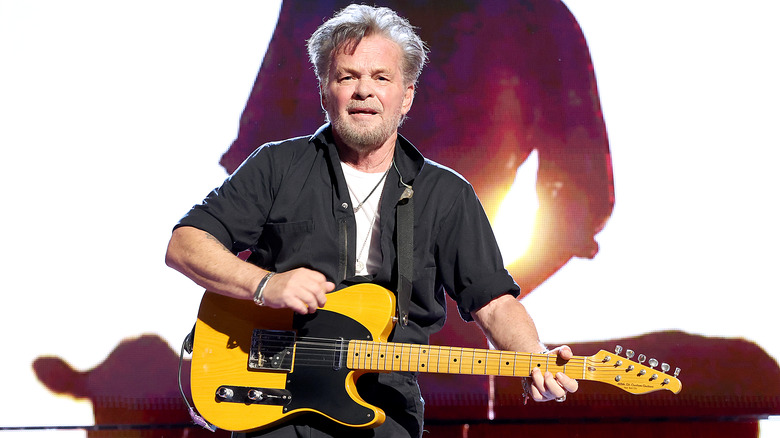 Gary Miller/Getty Images
John Mellencamp (also known as Johnny Cougar) was a "Bob Dylan jukebox" in the early days of his career. When singing with a band in bars every night, "I could play every Bob Dylan song," he told American Songwriter. His first two albums were mostly cover songs. But once he began writing his own songs, he racked up multiple hits like "Jack & Diane" and "Hurts So Good" in 1982. He established himself not only as a singer and performer but also as a songwriter. He won a Grammy for "Hurts So Good" and has been nominated for a total of 14 Grammy awards.
After gaining such fame, Mellencamp's songwriting caught the attention of Dylan himself. Despite being known for his insightful, yet alluring lyrics and occasionally appearing as a one-man show in concert, Dylan apparently sought out collaboration. Mellencamp went from a fan of Dylan's to a colleague.
Bob Dylan frequently called John Mellencamp for his opinions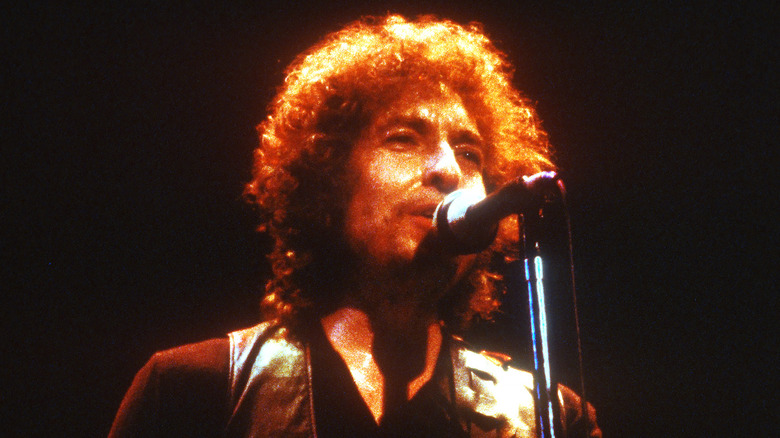 Larry Hulst/Getty Images
When speaking to Billboard in 2022, John Mellencamp recalled when Bob Dylan would call him to discuss song lyrics. "Bob Dylan used to call me up in the middle of the night and read his lyrics to me that he was working on for new records. And I finally told him, 'Bob, would you quit calling me, because I'm not gonna say anything. I'm not a good sounding board because I like everything you do. I'm happy to hear this stuff, but I'm not that great of a sounding board,'" Mellencamp explained.
Perhaps Mellencamp's issue with Dylan's phone calls reveals a bias that fanbases have for the artists whom they support. Sometimes current fans of an artist are more inclined to enjoy the artist's future work regardless of how it sounds.
Mellencamp has worked with Dylan in ways other than songwriting critiques, however. According to his website, he co-headlined with Dylan for a handful of concerts in 2010. Per his interview with Billboard, Mellencamp is happy to have a good relationship with Dylan.