How Ken Block Turned A $10K Loan From His Parents Into A $1 Billion Business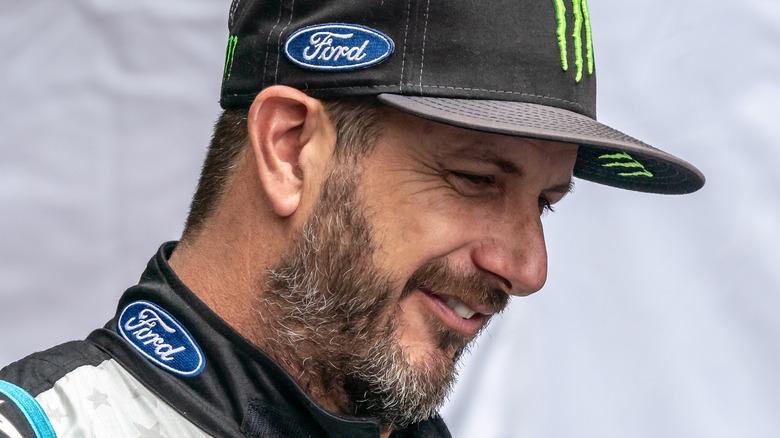 Sarnia/Shutterstock
Some casual motorsports observers may not realize that acclaimed rally car driver and online celebrity Ken Block — who died in early January 2023 at the age of 55 in a snowmobile accident — had personal and professional interests beyond the action sports industry (via ESPN). Before his time as a rally car driver, Block and fashion designer Damon Way co-founded DC Shoes, a leading skateboard shoe brand, in 1994 (per The Economic Times). Block and Way sold the company 10 years later, and the billions made from the sale helped finance Block's future ventures in motorsports.
After the sale of that industry-leading skateboard shoe brand, Block also co-founded Hoonigan Industries, with various offshoots related to car racing. The Hoonigan YouTube channel is among the most-viewed in all of motorsports, as ESPN notes. None of that, though, including Block and Way's skateboard shoe company — or for that matter, Block himself — might have happened without a $10 thousand loan from Block's family. And among the many strategies that Block and Way employed to help make their skateboarding fashion brand so successful, some were strikingly similar to how Block promoted himself amid his second act in car racing.
Block and Way founded DC Shoes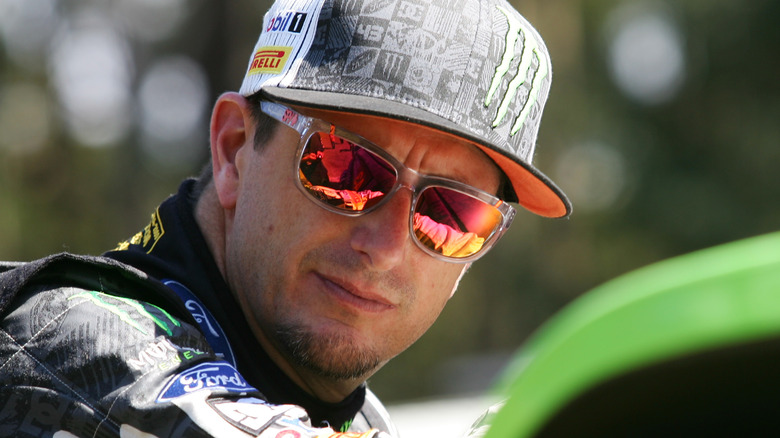 Massimo Bettiol/Getty Images
With an education in architecture and an interest in snowboarding, Ken Block — a California native who lived for a time in Colorado, a destination for extreme sports enthusiasts — spent some time dabbling in a variety of sports products and fashion ventures (per WRC). Soon, Block met Damon Way — the older brother of noted pro-skateboarder Danny Way — and the pair tried their luck with a few failed sports product ventures before finding success with DC Shoes. 
Crucial to DC Shoes in those early days was a $10 thousand from Block's parents, matched by Way. Speaking with The Economic Times, Way said, "We were lucky to have gained experience floundering around with these other clothing companies." And before long, DC Shoes had millions in sales. When DC Shoes sold in 2004 to Quicksilver, an Australian sportswear brand, for $87 million, Way, Block, and others involved — including Way's brother, Danny — clocked $1 billion in revenue. DC Shoes is still today among a few top shoe brands considered synonymous with the sport of skateboarding, per Board and Wheels.
DC Shoes was an early adopter of targeted marketing campaigns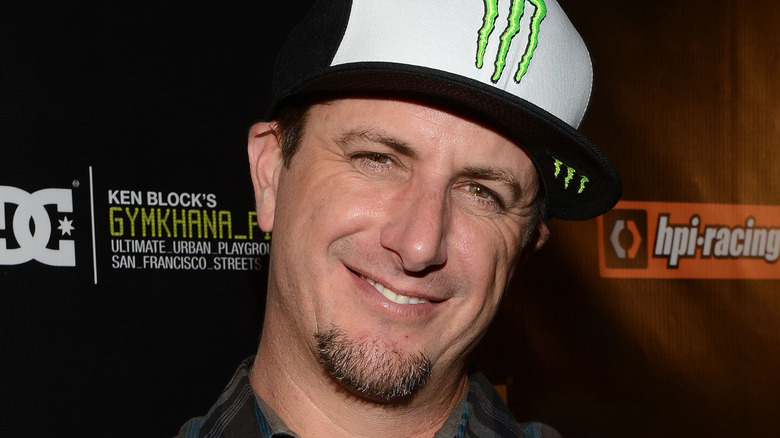 Mark Davis/Getty Images
Part of what helped Ken Block and Damon Way turn that early investment of $10 thousand from Block's family into a $1 billion payout was the early adoption of targeted video marketing campaigns, some of which included musician Mike Shinoda from the band Linkin Park. Others showed Danny Way performing never-before-seen skateboard tricks, and all had DC Shoes prominently featured, as The Economic Times writes. This approach was prescient, as today, many brands employ similar tactics to market their products on social media. On that note, Hoonigan Industries remembered Block after his death as "a visionary, a pioneer and an icon" (via The New York Times)
Later on, as a rally car driver, Block's "Gymkhana" videos, which depicted Block pulling a number of stunts behind the wheel, earned millions of views on YouTube and helped announce Block's arrival in the motorsports industry. As a rally car driver, Block won five medals at the X Games in a seven-year period and was the first U.S. driver to compete in the World Rally Car Championship, among other accolades. Block was killed when a snowmobile he was driving rolled over on him. He is survived by his wife and three children. In a statement, the American Rally Association called Block a massive influence who will be forever missed.