The Startling Reason Dionne Warwick Had A Meeting With West Coast Rappers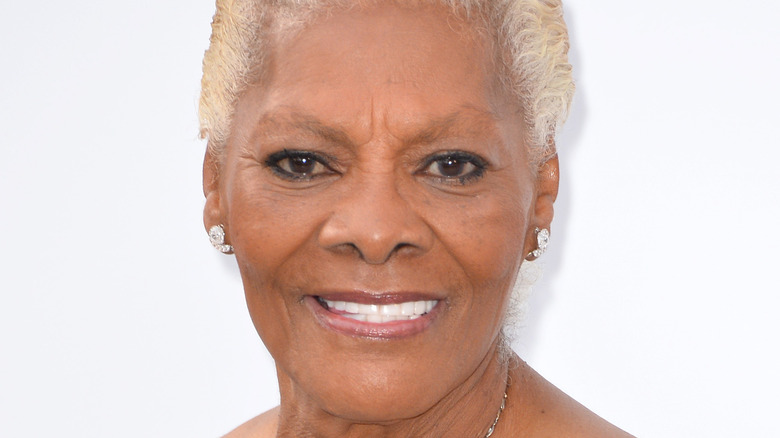 Featureflash Photo Agency/Shutterstock
Dionne Warwick has, in the past few years, developed a reputation for saying exactly what's on her mind. Buzzfeed even compiled a list of some of the singer's more, shall we say, memorable tweets, and they include the time she asked Chance the Rapper point-blank why he put "the Rapper" in his name when it's obvious what he does; or when she admitted that she once thought Billie Eilish's name was actually William Eyelash.
It seems that Warwick's tendency to speak her truth, prudence be damned, goes back at least a few decades. We know this because recently Snoop Dogg recently revealed, via Billboard, that there was an incident back in the 1990s when Warwick summoned him, plus Tupac Shakur and other unnamed West Coast rappers, to her home to have a meeting. And that meeting had less to do with their shared interest in music and more to do with what she thought about the men's behavior. Specifically, she wasn't here for the misogynistic lyrics in their raps, and she let them know about it in no uncertain terms. At least one of the rappers came away from the meeting having been thoroughly dressed down, and changed course in his career afterwards.
A Meeting of the Minds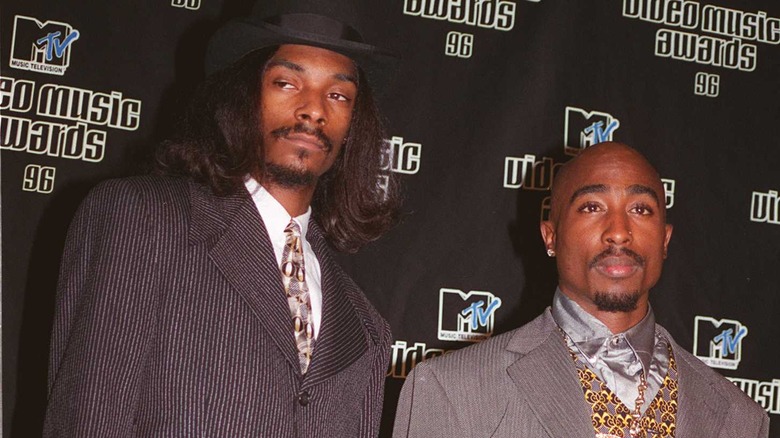 Manny Hernandez/Getty Images
Rap music has been around since the 1970s, according to NPR News, but two things happened to the genre around the 1990s. First, it got big. Whereas commercial, mainstream success had largely eluded the genre until that point, radio-friendly hits such as MC Hammer's "U Can't Touch This" and others brought commercial appeal to the genre. The second, as reported by Britannica, was the emergence of so-called "gangsta rap" — a grittier, more violent exploration of the genre that spoke plainly about — if it didn't outright praise and glorify — some of the unseemly aspects of urban life, such as violence. As such, rappers like Snoop Dogg and Tupac Shakur (above), among others, celebrated violence and misogyny in their lyrics.
Warwick wasn't feeling it. As HuffPost reports, she summoned Snoop, Shakur, and Suge Knight (and possibly others) to her home to discuss it. Snoop would later report, via the documentary "Dionne Warwick: Don't Make Me Over," that the men were afraid of disrespecting her. Specifically, she'd told them to be at her house at 7:00 a.m. sharp; Snoop says they were all in her driveway by 6:52. "We were kind of, like, scared and shook up. We're powerful right now, but she's been powerful forever. Thirty-some years in the game, in the big home with a lot of money and success," Snoop said.
'I Believe We Got Out-Gangstered That Day'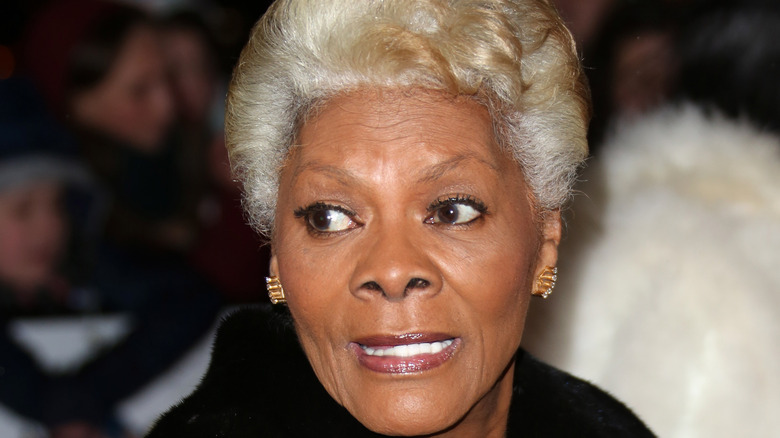 Featureflash Photo Agency/Shutterstock
Once she had the men's ears, Warwick went right to the point. "Call me a b***h to my face," she demanded of them, as Billboard reports. She further told the men that they were entitled to speak their minds, but that there were better ways to do it. She then went on to tell the rappers to consider what would happen with the women in their own lives: Some day they would have daughters, and when they grew up, they would want to know if their fathers really believed the things they said. "You're going to have little girls, and one day that little girl is going to look at you and say, 'Daddy, did you really say that? Is that really you?' What are you going to say?" she reportedly told them.
Warwick herself would later reveal just where her head was during this meeting. "I was giving them a spanking, and they wanted to know why I was spanking them," she said.
Snoop got the memo. "We were the most gangsta as you could be, but that day at Dionne Warwick's house, I believe we got out-gangstered that day," Snoop said, via HuffPost. From then on, he made it a point to write positive and uplifting lyrics.