Why Whitney Houston's Funeral Reignited Dionne Warwick And Aretha Franklin's Feud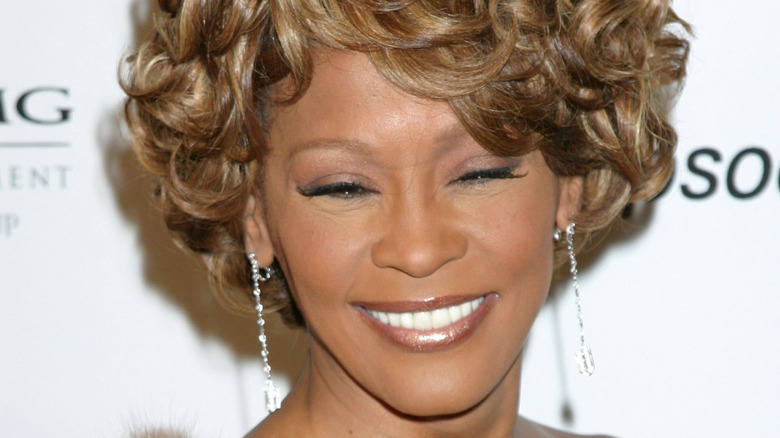 Kathy Hutchins/Shutterstock
Whitney Houston's 2012 funeral was a star-studded affair that also reignited a decades-old feud between two soul music legends — Dionne Warwick and Aretha Franklin, as the Associated Press (AP) reports. In addition to Warwick, Oprah Winfrey, Kevin Costner, and Reverend Jesse Jackson were just some of the most well-known names in attendance. The event was held at New Hope Baptist Church in Houston's hometown of Newark, New Jersey, according to CBS News.
Among others, Warwick — Houston's first cousin (per Parade) — spoke in honor of the "Greatest Love of All" singer who died at 48, from an accidental drowning in a bathtub. Substance use and heart disease were also factors, as Britannica writes. It was the contents of what Warwick said at the service, including a reference to Franklin that elicited a harsh response from the Queen of Soul, that re-sparked a disagreement between the two singers from decades earlier, based on Page Six reporting. Franklin reportedly did not attend Houston's memorial for health reasons (via AP).
Allegedly, the Warwick-Franklin beef began in the '60s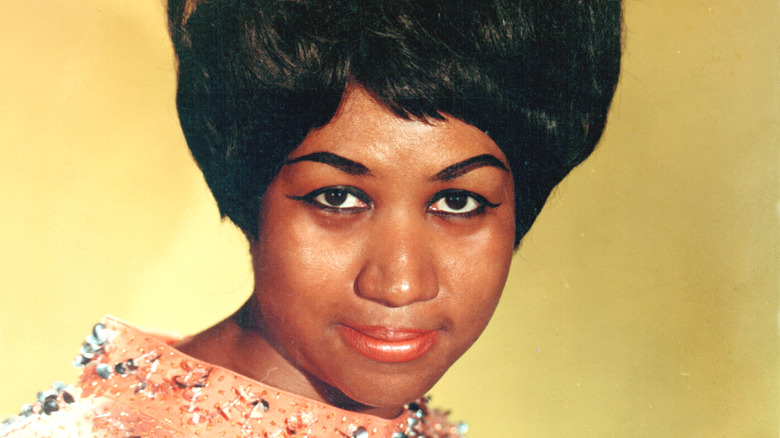 Michael Ochs Archives/Getty Images
It could be said that respectively, Warwick and Franklin have some of the biggest hits in soul and R&B music history and that the heyday for each singer was in the 1960s. It was around that same time that the reported bad blood between the two stars began, as each was in competition with the other for chart success, as Page Six writes. Songwriter Burt Bacharach penned some of the most well-known songs from that era, including one of Warwick's most successful singles, "I Say a Little Prayer" from 1967. 
Franklin — who died in 2018 (per Britannica) — later covered that song, seeming to swipe at Warwick. Bacharach mentioned he thought Franklin's version was better. From there, the competitive nature of Franklin and Warwick's relationship continued, and Franklin was even known to pick fights with other female singers, as Page Six reports. That facet of Warwick and Franklin's personal history only worsened as both worked for producer Clive Davis in the '80s. Davis also championed Whitney Houston early on in her career. Houston's mother, Cissy Houston, sang backup for Franklin, and the two were friends, as People reports.
Warwick falsely called Franklin Houston's godmother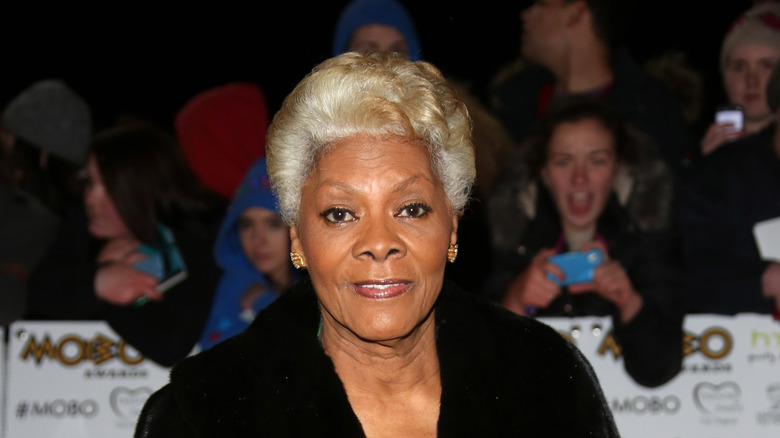 Featureflash Photo Agency/Shutterstock
In her address at Houston's 2012 funeral, Warwick referred to Franklin as Houston's godmother. According to AP reporting, Warwick introduced Franklin seemingly before she realized the "Respect" singer was not there. After which time Warwick said, using a Franklin nickname, "Ree's not here, but she is here ... She loves Whitney as if she were born to her. She is her godmother." Though to some that might seem innocuous, Franklin spoke out five years later calling the incorrect statement that Houston was Franklin's goddaughter "libelous" (via AP). 
At the time she died, Houston had highly-publicized substance use issues and a rocky marriage to singer Bobby Brown and according to the AP, Franklin may have taken exception to Warwick's words to distance herself from that fact. Friends with Houston's mother, Franklin had known "The Bodyguard" actress since she was a child but is not her godmother. After Franklin came forward to the press about what Warwick said at Houston's funeral, Warwick — who has mostly stayed quiet on the alleged feud — tried to smooth things over with a hug when Franklin and Warwick crossed paths at the Tribeca Film Festival. Franklin turned the offer down (via SPIN). Speaking with the AP, Franklin said "I don't think that Dionne has ever liked me."