The Two Iconic Bands Jeff Beck Was Almost A Part Of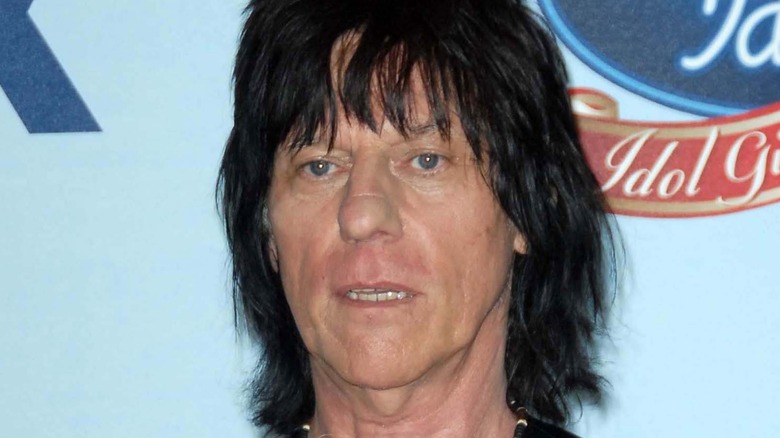 s_bukley/Shutterstock
Grammy-award winning guitarist Jeff Beck died on January 10, 2023, at the age of 78, as Pitchfork reports. Beck's cause of death was a sudden case of bacterial meningitis, according to a statement from Beck's family. A household name in his own right, Beck built his career in collaboration with a number of well-known musicians like Rod Stewart and Mick Jagger. He also played guitar in groups like the Yardbirds. Beck founded The Jeff Beck Group in the mid-1960s.
Over the decades, the Rock & Roll Hall of Fame inductee produced a number of hit recordings appearing on other musician's recordings, in The Jeff Beck Group, and released under his own name (via The New York Times). Beck's last album "18" with actor Johnny Depp came out in 2022 (per AllMusic). The last self-titled Jeff Beck Group album came out in 1972 (per AllMusic). As Beck explained in a 2010 interview with Alice Cooper (posted on YouTube) in his lifetime, Beck could have joined two other classic rock bands. If he'd been a part of either one, the course of rock 'n' roll history might have changed.
Jeff Beck could have joined Pink Floyd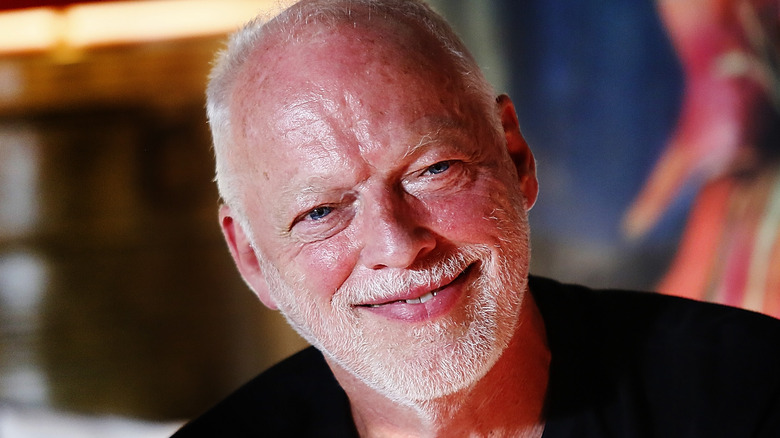 Ernesto Ruscio/Getty Images
Like many British musicians from his time, Jeff Beck grew up in the 1960s fascinated by American blues music. Early on, he mixed with many other British musicians from the era. In his 2010 chat with Alice Cooper, Beck recalled seeing a psychedelic band just getting their start at that point — none other than Pink Floyd (via YouTube).
In that same interview, Beck recalled the out-there lighting effects Pink Floyd was known to perform with. It wasn't until many years later — about a week before the Cooper interview, in fact — that Beck realized that Pink Floyd was at that point interested in joining forces with the young guitarist. Speaking with Cooper, Beck said, "I never would have thought they would have given me the light of day."
In 1968, founding Pink Floyd member Syd Barrett had just recently left the group. In 2009, long-time Pink Floyd member David Gilmour (pictured), who joined Pink Floyd a short time before Barrett left, commented on Beck's near Pink Floyd membership in MOJO magazine. "Yes. It's true. Before I joined he was maybe the only other choice they were thinking about," Gilmour said.
Beck could have also been a member of The Rolling Stones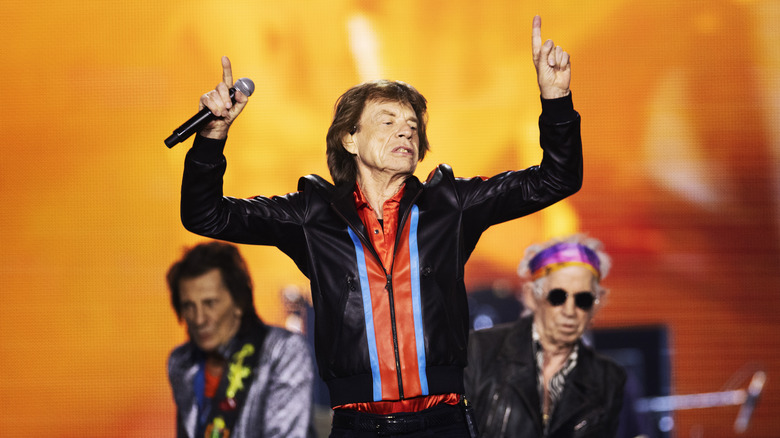 Nils Petter Nilsson/Getty Images
The other classic rock group Jeff Beck could have been a part of was The Rolling Stones, as Beck revealed in that 2010 chat with Alice Cooper, posted on Jeff Beck's YouTube channel. As a full-time member of the Stones, that is — Beck did collaborate with Mick, Keith, and company on a few occasions. Speaking with Cooper, Beck said it happened while he worked with the Stones on their 1976 album "Black and Blue." Beck went on to add, "The fact that I had actually turned up [for the "Black and Blue" session] was a signal to them that I had actually committed. Not the case."
In lieu of him joining the group, Beck suggested guitarist Ronnie Wood instead, a one-time member of The Jeff Beck group who is now a long-time member of the Stones. According to Pink Floyd's David Gilmour, speaking with MOJO magazine, things seem to have worked out for the best. "I don't think Jeff is that interested in compromise," Gilmour said, referring to what life can sometimes be like for musicians in a band. And in his Cooper chat, Beck seemed to agree. "Me and Keith [Richards] would never have gotten on," Beck said.