Why Dionne Warwick Declared Bankruptcy In 2013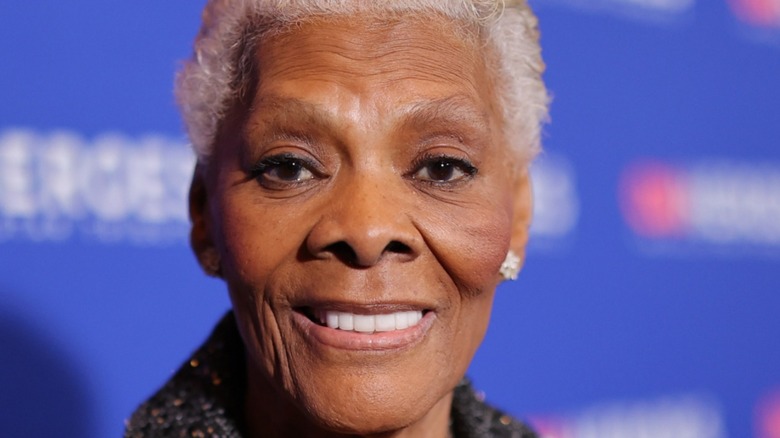 Mike Coppola/Getty Images
Legendary singer Dionne Warwick scored numerous hits over her career, which has spanned several decades. She grew up surrounded by music. Her father worked for Chess Records where he promoted gospel acts, and her mother managed a gospel group that featured some of their family members. Warwick first made it big with the 1963 song "Don't Make Me Over," which was written by Hal David and Burt Bacharach, per AllMusic. Born Marie Dionne Warrick, a typographical error on that first single transformed her last name into Warwick and she kept using it.
Warwick continued to thrive professionally with such songs as "Walk On By" and "Do You Know the Way to San Jose?" That last single earned her a Grammy Award for best female contemporary pop vocal performance in 1968, the first of her career (via Grammy Awards). Warwick went on to win four Grammy Awards for such later hits as "I'll Never Fall in Love Again" and "That's What Friends Are For." It seemed like an artist as accomplished as Warwick would have earned enough from record sales and touring to be set for life. This didn't prove to be true for her, though. Despite all her popular singles and successful albums, Warwick found herself facing financial ruin in 2013.
Warwick's debt grew over the years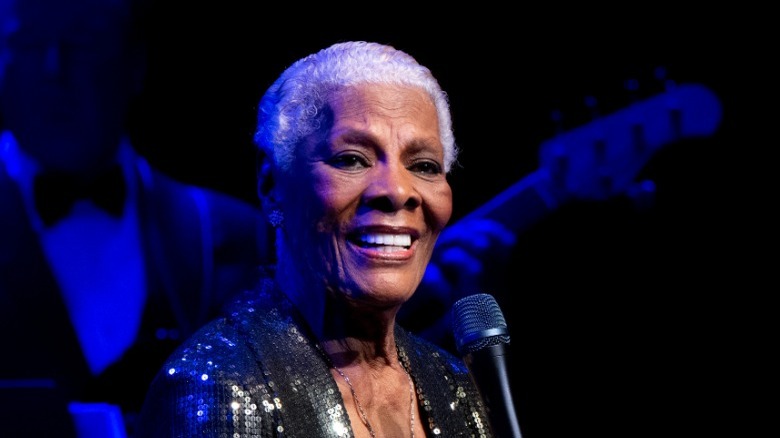 Scott Dudelson/Getty Images
Warwick ended up in such dire straits monetarily that she filed for bankruptcy in her home state of New Jersey in 2013, according to a Reuters report. She claimed that she only had $25,500 in assets, but she was in debt for $10.7 million. Most of that debt came from money owed to the Internal Revenue Service and that state of California for taxes. And a big chunk of this debt was actually made of penalties and interest.
At the time, Warwick had a limited income. She relied on what she made by touring, which varied, and she also received music royalties and a Screen Actors Guild pension, which brought in roughly $15,000 a month, according to the Star-Ledger. Warwick had more than $20,000 in monthly expenses, leaving her barely any funds to pay off her debt (via Rolling Stone). This economic struggle was nothing new for the famed singer. Warwick's financial crisis began more than a decade earlier, as her lawyer Daniel M. Stolz explained to the Star-Ledger. "It was a small liability in the 90's but it kept growing and growing," he said.
Warwick blamed poor management for her financial woes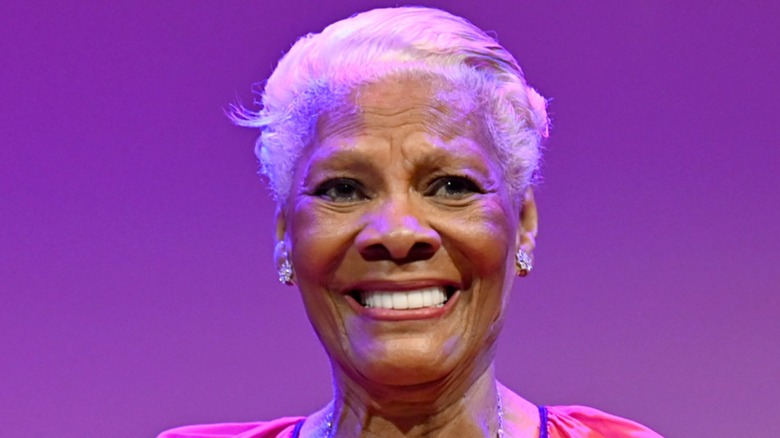 Noam Galai/Getty Images
Warwick attributed this financial nightmare to those who were supposed to be handling her affairs. In a statement to CNN in 2013, her publicist Kevin Sasaki explained, "Due to several consecutive years (the late '80s through the mid-'90s) of negligent and gross financial mismanagement, Dionne Warwick has realized the current necessity to file personal bankruptcy." She had tried several times over the years to reach a deal with the IRS and the state of California about her mounting debt, but her efforts were rebuffed.
Issues surrounding Warwick's debt dragged on as the singer and the IRS engaged in a series of lawsuits back and forth, according to The Blast. In 2019, both sides were to face off in court in New Jersey over her bankruptcy case, but Warwick and the IRS eventually decided to drop their respective lawsuits.
Since putting an end to these legal and monetary headaches, the singer has enjoyed renewed interest in her music. Warwick continues to perform and tour, and her remarkable career and life served as the subject of the recent documentary "Dionne Warwick: Don't Make Me Over" (via The New York Times).