Who Is Lisa Marie Presley's Half Brother, Navarone Anthony Garibaldi?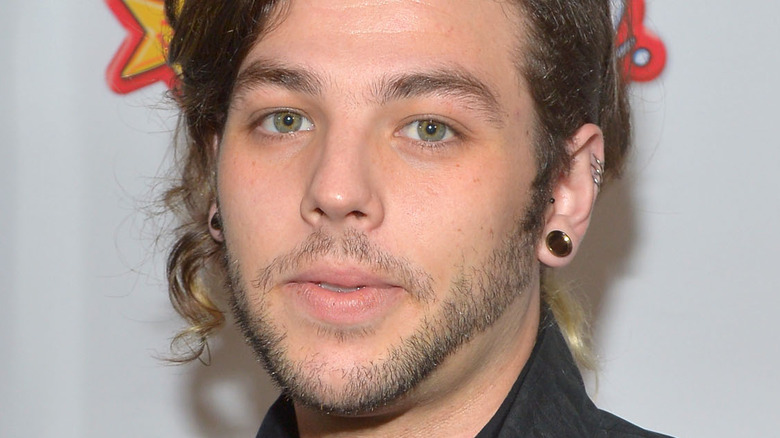 Charley Gallay/Getty Images
When you are part of the Presley family, you're music royalty. That was certainly true when Elvis Presley and Priscilla Presley had their only child, Lisa Marie Presley, in 1968. And some are willing to extend that status to Lisa's only sibling, half-brother Navarone Anthony Garibaldi, even though he's not of blood relation to the King of Rock. In fact, Garibaldi never even had the opportunity to meet Elvis because he was born 10 years after Elvis' 1977 death. Still, Garibaldi is forever linked to the man known as the "Memphis Flash." And, for better or worse, the extended family of Elvis always has a ton of attention heaped upon it.
After Elvis and Priscilla divorced in 1973, Priscilla never remarried but she had several romantic relationships that included lawyer Robert Kardashian, billionaire businessman Kirk Kerkorian, and British photographer Terry O'Neill, per the South China Morning Post. But by far her longest relationship was with Brazilian screenwriter and producer Marco Garibaldi — a partnership that lasted more than two decades. Per The Famous People, the two met when a mutual friend introduced them in 1984. They moved in together almost immediately and their only son, Navarone Anthony Garibaldi was born on March 1, 1987, in Santa Monica. Like many children of Hollywood celebrities, Navarone got into some trouble as a teen, which included a DUI, Radar reported. But he also had a number of hobbies, including collecting reptiles (via Reptiles magazine) and nature photography, which he now sells, according to the South China Morning Post.
Garibaldi joins the family business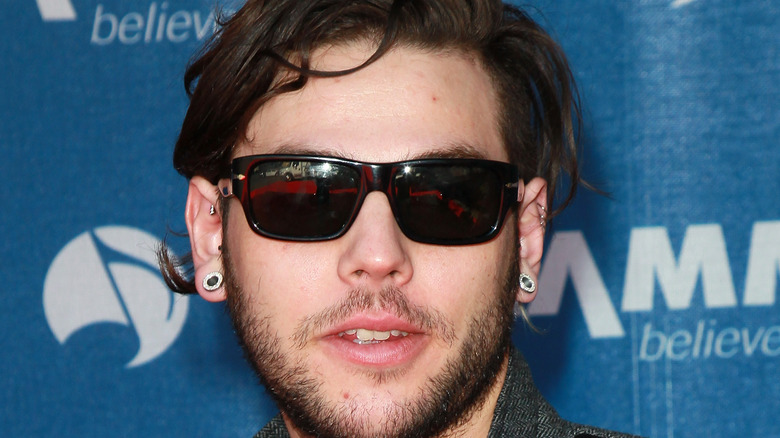 David Livingston/Getty Images
Being born into a family of musicians could be daunting or it could be a blessing — maybe it's both. But in 2013, Navarone Garibaldi co-founded the band Them Guns, in which he's the lead vocalist and guitarist. Them Guns considers itself "a synth rock band with dance-evoking progressive sound," according to the band's website, and their sound is inspired by Nine Inch Nails, Nirvana, Kings of Leon, and the Chemical Brothers, Garibaldi told Music News. The band has played in some of the most iconic Los Angeles music venues, including The Viper Room and the Troubadour, and they've toured internationally, as well. In 2015, Them Guns contributed tracks for the independent film, "Shut Up And Drive."
According to Priscilla Presley, Garibaldi likes doing independent projects and flying below the radar. In some ways, he seems almost allergic to the attention that the Presley name could bring him. "My son Navarone is his own person. He wants to do his own thing and I'm really proud of him," Presley told The Guardian. "He doesn't want to step into the spotlight, and he's always been that way. He's not riding on Elvis and he's not riding on Lisa." Presley said it could have been daunting for a child growing up in that family to have the reputation of Elvis hanging over their head. "We have never been, 'Elvis this, Elvis that,' to our children because otherwise you're building up something that is almost unreachable for them," she said.
Garibaldi experiences tremendous joy and pain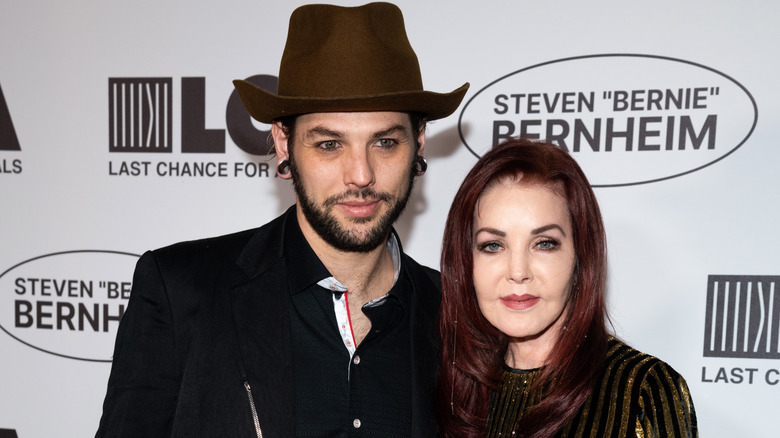 Amanda Edwards/Getty Images
In February 2022, Navarone Garibaldi married Elisa Achilli at the Schloss Hünigen hotel in Konolfingen, Switzerland in an outdoor ceremony. The two became engaged in 2020, per the Daily Mail. "I never thought I would find a counterpart that is so understanding and supportive," Garibaldi told People. "She makes everything we do effortless, and I can't imagine life without her." Per Express, Jerry Schilling — a talent manager and longtime friend of Elvis Presley — officiated the wedding. Achilli noted she was ready to move onto the next chapter in their lives together, telling People, "Navarone is truly the most genuine, sweet, and sensitive man I have ever known and I'm so lucky that after four years of long-distance, we can start our life together as husband and wife."
On January 12, 2023, Lisa Marie Presley died after being hospitalized following a reported cardiac arrest earlier in the day. "Priscilla Presley and the Presley family are shocked and devastated by the tragic death of their beloved Lisa Marie," a spokesperson for Priscilla Presley said [via CNN]. "They are profoundly grateful for the support, love and prayers of everyone, and ask for privacy during this very difficult time." The statement continued: "Please keep her and our family in your prayers. We feel the prayers from around the world, and ask for privacy during this time." Lisa Marie Presley is survived by her mother, Priscilla Presley, her three daughters, and her half-brother Navarone Anthony Garibaldi.