The Charges Against Accused Murderer Brian Walshe Explained
On January 17, 2023, as ABC News reported, Massachusetts authorities arrested Brian Walshe, the husband of Ana Walshe, who had been reported missing on January 4, and who has not been seen since. Following his arrest, and already facing felony charges for misleading investigators in her disappearance, Walshe was charged with murder.
According to WFXT, on New Year's Day, Ana was scheduled to leave Boston to catch a flight to Washington, D.C., where she maintained a second home so she could work at her job with a real estate company. Though she was supposed to take a ride-share to the airport, there is no evidence that she ever took one, nor did she ever board a flight. Meanwhile, her debit and credit cards have been inactive since her disappearance.
At the time of this writing, authorities have yet to find a body — but mountains of physical and circumstantial evidence against her husband are piling up.
Circumstantial evidence
Rawpixel.com/Shutterstock
As the Eisner Gorin LLP law firm notes, circumstantial evidence and physical evidence are both considered when adjudicating a crime, and the former, on its own, has been enough to send people to prison. In the case of Brian Walshe, the circumstantial evidence does seem to point to his involvement.
That he was keen to be out of his marriage may be evident in an internet search Walshe allegedly made a week before Ana's disappearance. Specifically, authorities claim that on December 27, 2022, he searched "what is the best day for a divorce," according to WFXT.
The internet searches Brian Walshe allegedly made after Ana's disappearance are even more specific and, as it relates to alleged murder, even more telling. He allegedly searched for such topics as "How to get blood out of a wooden floor?" and "10 ways to dispose of a body if you really need to."
Additionally, according to ABC News, he allegedly purchased a tarp and cleaning supplies at a home-improvement store.
Physical evidence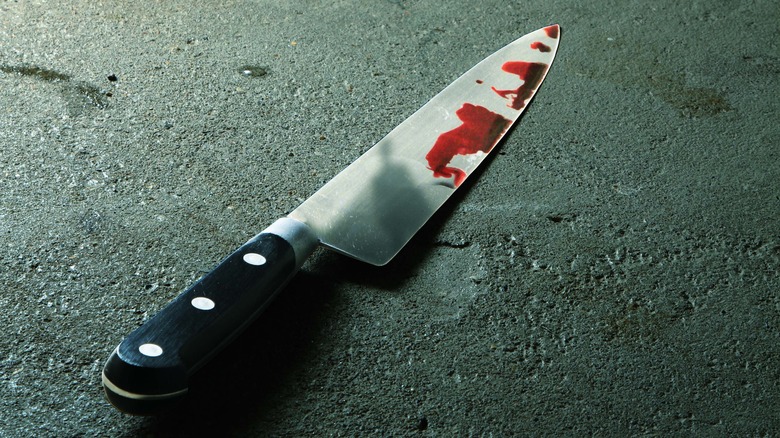 Hutchinsonvisuals/Getty Images
In addition to the circumstantial evidence surrounding Brian Walshe and the alleged murder of his wife, authorities have found bits of physical evidence that, combined with the circumstantial evidence, were enough to charge him with murder.
As WFXT reports, blood was allegedly found in Brian's car, the same vehicle that authorities said was found with the seats down and a tarp over them. A blood-covered knife was found in the family home's basement, and a hacksaw, possibly attached to this crime, was found in a nearby town. A search of a dumpster revealed 10 trash bags containing alleged pieces of evidence, including blood-stained rugs and a COVID vaccination card.
Meanwhile, as of the date of this writing, Ana Walshe's body has not been found, according to WCBV.
At his arraignment on murder charges on Wednesday, January 18, 2023, Brian Walshe pleaded not guilty to charges of murder and improper transport of a body. He remains held without bail.