What Happened To The Daughter Of San Francisco Witch Killer Michael Bear Carson?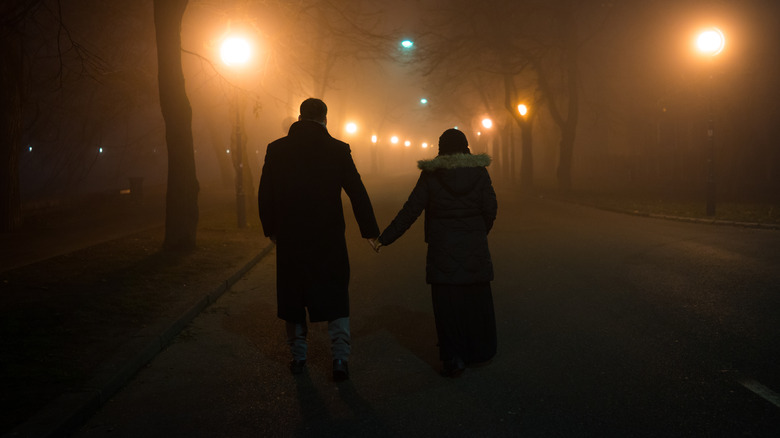 ZouZou/Shutterstock
Update: A prior version named Jennifer Carson as Michael Bear Carson's conspirator, but it was actually Suzan.
In 1974, Suzan Barnes was taking the hallucinogenic drug mescaline when she reportedly had an important vision about her future. As reported by Oxygen, Barnes became convinced she would soon meet the man of her dreams. However, it was not until three years later when she met a man named James Carson that she realized he was the one she had "been searching for." Carson's daughter from his first marriage, Jennifer, said, "It was almost like two magnets just shooting across the room and joining. I think they had great sexual attraction."
Although Barnes and Carson both seemed to have experienced "love at first sight," their relationship soon developed into something much darker. Oxygen reports Barnes continued having visions, which influenced her relationship with Carson and eventually helped her convince him to commit at least three murders.
According to Oxygen, James changed his first name to Michael, and both he and Suzan changed their last names to Bear. Suzan's visions also suggested they become "Muslims," and rid the world of "witches." Although their version of Islam was far removed from traditional beliefs and practices, the couple traveled throughout Europe in the mid to late 1970s sharing their newfound religion and their interpretation of the teachings of Allah. Despite the fact that it was strictly prohibited by their proclaimed religion, the couple also continued taking psychedelic drugs. Jennifer Carson said she believes her father was manipulated by Suzan, as he had a submissive nature and was easily led astray.
Jennifer Carson thinks her father should remain in prison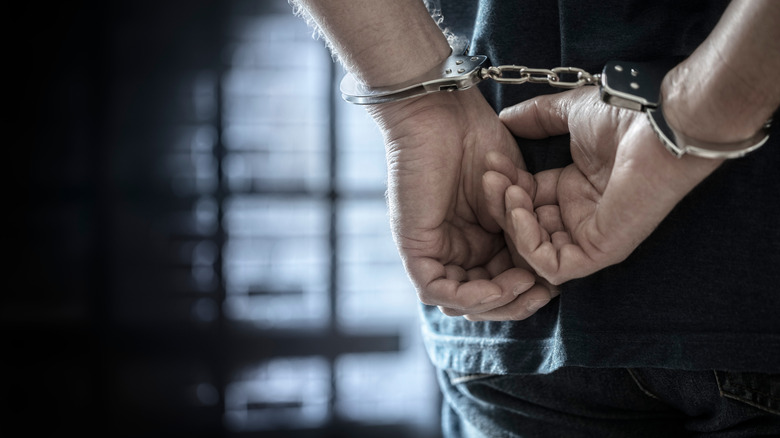 Brian A Jackson/Shutterstock
In an interview with The Daily Beast, Jennifer Carson said her father had a rare bone disorder, which left him bedridden for much of his childhood. During that time, Jennifer believes her father developed an unusually close relationship with his mother, who was his primary caretaker. In Jennifer's opinion, Michael Bear Carson's relationship with his mother shaped how he related to women later in life. Jennifer said, "If he had fallen in love with a televangelist, he would become one. If she had joined ISIS, he would have. He was that much of a follower."
In their crusade to rid the world of witches, The Daily Beast reports Suzan ordered Michael to kill three people, including 23-year-old Karen "Keryn" Barnes, 26-year-old Clark Stephens, and 30-year-old Jon Hellyar. Following their arrests, Suzan and Michael fully confessed to the murders, which they deemed to be necessary as they were "religious warriors involved in a holy war against witches."
According to Oxygen, the couple agreed that Suzan identified the "witches" who needed to be killed and Michael committed the murders. In a trial that lasted only three days, the so-called San Francisco Witch Killers were ultimately convicted of three counts of first-degree murder and were each sentenced to 75 years in prison. Although Jennifer Carson believes Suzan Barnes influenced her father and directed him to commit murder, she believes he belongs in prison and should stay there for the remainder of his life.
Jennifer Carson said her father does not have any remorse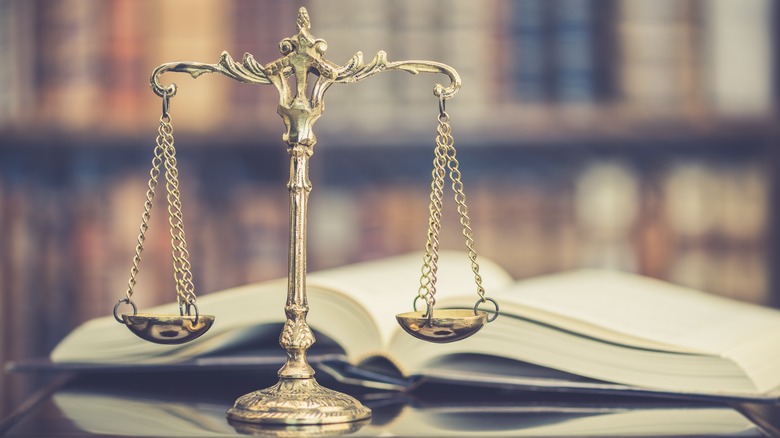 William Potter/Shutterstock
In a 2020 interview with The Orange County Register, Jennifer said, "I do not feel it is safe for him to be released. I do think he will kill again ... You don't address mass incarceration by releasing the less than 1% of prisoners who are serial killers. My father, Michael Bear Carson hunted humans, young beautiful innocent victims. He is a predator who will kill again. I oppose my father's parole."
Michael's 2020 parole hearing was scheduled per California's "Elder Parole Program," which provides special parole hearings for elderly inmates who have served at least 25 years. However, parole decisions are usually based, in part, on the inmate's degree of remorse — which Michael has not expressed.
During her interview with The Orange County Register, Jennifer said that in addition to Michael's victims and their families, she and her mother are "secondary victims," who feel like they "have been terrorized." Through the years, Jennifer communicated with her father via letters. However, in 1998 she decided to meet with him face-to-face, in an effort to find some form of closure. Instead, she said, "He was trying to play his con on me," Jenn said. "He dismembered someone and set them on fire. He talked so flippantly. He has no regret for anything he has done."