Lisa Loring Kept Her Career Creepy And Kooky Long After The Addams Family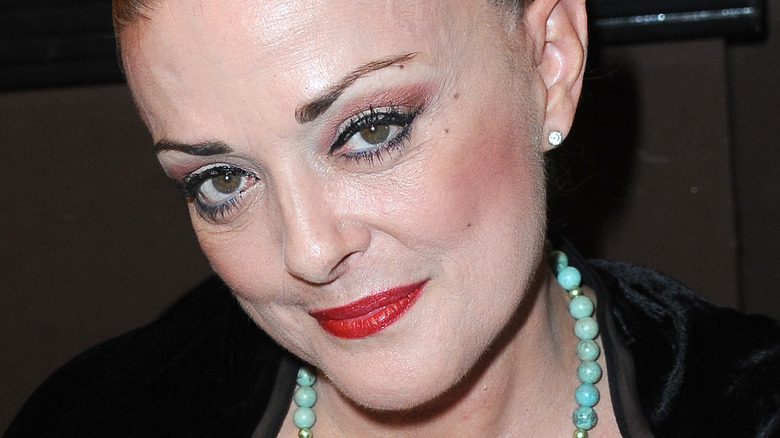 Albert L. Ortega/Getty Images
The old nursery rhyme states, "Monday's child is fair of face / Tuesday's child is full of grace / Wednesday's child is full of woe." However, from the moment actress Lisa Loring stepped brought the character of Wednesday Addams from the Charles Addams comic to life in The New Yorker, Wednesday's quirks and charm filled audiences with anything but woe.
Loring was cast as the fun and unusual daughter of Morticia and Gomez Addams at just 6 years old in 1964. The live-action series "The Addams Family" ran for two seasons and 64 episodes before coming to an end in 1966 (per IMDb). Since then, Loring's portrayal of Wednesday has remained well-loved, and her impact on pop culture and wholesome creepiness continues to show itself with each decade. When Loring's time actively portraying Wednesday came to its end, she continued to act in other roles — many of which weren't too far off from the macabre environment she was already accustomed to.
Loring was a part of the 1980s slasher movement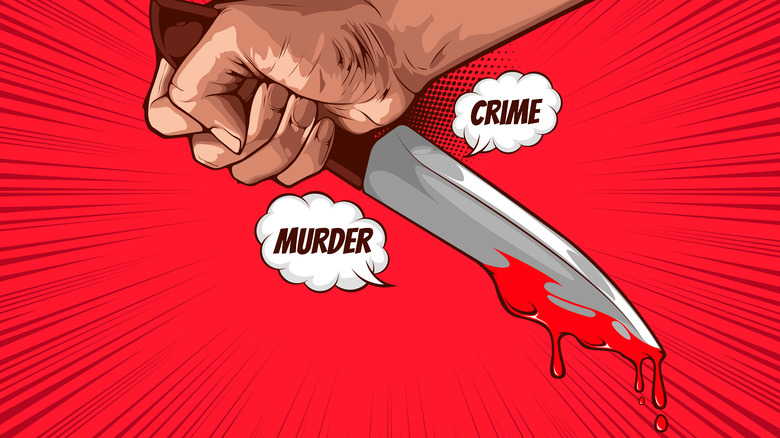 Kirkchai Benjarusameeros/Getty Images
It appears that once someone enters the world of creepy and kooky, a piece of them remains there for years to come. Lisa Loring proved this by continuing down the dark path of horror once her time on "The Addams Family" was done. The 1980s were a beautiful time for horror, with an abundance of slasher movies making their way into the world, filled to the brim with gore and cheesy, confusing plots. In 1987, Loring starred in "Blood Frenzy," a film about a psychiatrist who takes her patients on a trip to the remote Mojave Desert for a new type of therapy session. It doesn't take long before members of the group begin to turn up dead. Loring's character, Dory, is hailed by reviewers like Justin Kerswell in Hysteria Lives, who said, "Dory is a stand-out here; her performance is a hoot."
The following year, Loring appeared in another campy slasher film, "Iced." In this movie, she's with a group of skiers who may be facing an old friend-turned-foe who returned from the grave to seek revenge after being scorned by the one he loved (per Games, Brrraaains & A Head-Banging Life). While these films are certainly far from the witty Wednesday Loring portrayed in her youth, they're at least on the same path of kooky yet pure fun.
She never left horror behind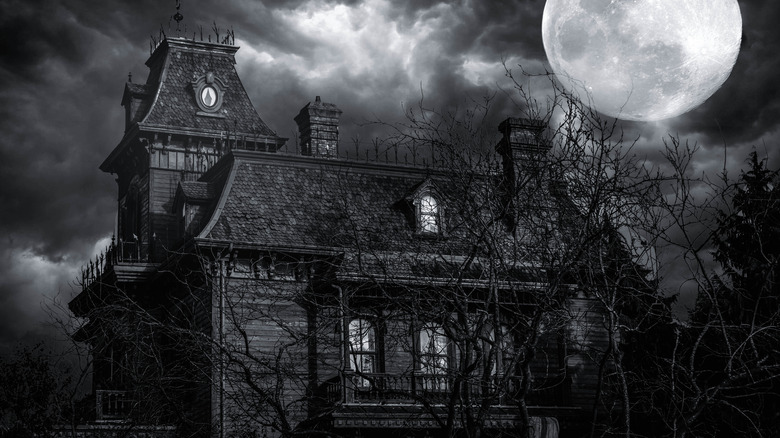 KENAN MUTLU/Shutterstock
The days of horror were never left behind by Lisa Loring, and the last horror project she acted in before her death in 2023 was the 2015 film "Doctor Spine," written and directed by John Wesley Norton. This indie horror-comedy is about a chiropractor who undergoes a hypnosis session and develops an evil persona after focusing on an evil villain while he is hypnotized, according to Horror Society. The aftermath is exactly what can be expected in a horror movie and includes its fair share of gore, humor, and the perfect amount of creepy and kooky for viewers looking to get a good chuckle.
Loring's career in the acting world includes much more than her beloved portrayal of Wednesday Addams, and as the years passed, her catalog left something for every type of fan of the dark and macabre. Especially those that enjoy campy slasher movies and plenty of over-the-top kill scenes. However, she'll always be known as the original morbid, pigtail-wearing member of the Addams family, Wednesday.