The Corpses Of Missing Family Members Were Discovered Inside A Seattle Storage Unit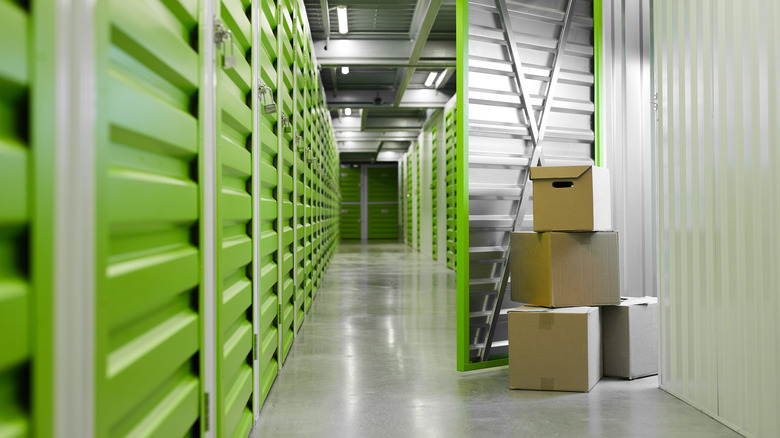 SeventyFour/Shutterstock
In the summer of 1992, Puyallup, Washington, resident George Gennai purchased the contents of a storage unit at Shurgard Storage in Federal Way for $90 (via The Seattle Times). UPI reports that the facility sold what was in the unit after the owner stopped making payments. Gennai did not know what was inside before the purchase but hoped to find valuables to sell. While cleaning the unit, he came upon three bundles tightly wrapped in plastic and wire that smelled awful. On top of each, Gennai found a crucifix, rosary beads, and a Bible. He unwrapped the packages and came face to face with three bodies.
Gennai later told The Seattle Times (in a separate report) that he was not completely taken aback by the site. He said, "I was in Vietnam ... I've seen this before." According to AP News, Gennai called the police, who found a bloody hatchet in the unit. UPI states that Seattle medical examiners concluded that the remains belonged to Barbara Bender and her two young sons, Mark and Brian. All three had been in the storage unit since 1980 and died from injuries caused by a hatchet. Moreover, the authorities were quickly able to track down the unit's original owner, Mark James Bender, Barbara's husband, and Mark and Brian's father.
Mark James Bender's new wife stopped paying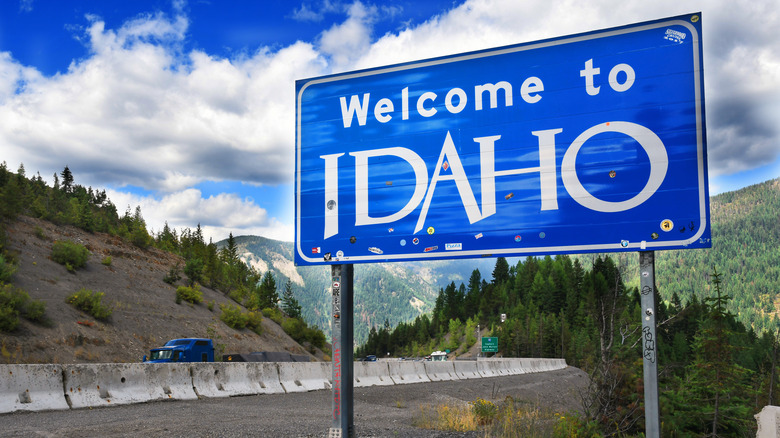 Karin Hildebrand Lau/Shutterstock
Per The Seattle Times, Mark James Bender and Barbara met in high school in Miles City, Montana, and moved to Washington after they got married. Although details about their marriage are scarce, UPI writes that Barbara filed for divorce in April 1980. Neighbors said that they last saw Barbara packing a U-Haul on April 2 but that no one ever saw her again. Mark told a co-worker that his wife and two sons left him and moved to California. He rented the storage unit, and shortly after, AP News states that Mark left Washington and started a new life in Idaho.
A different article from The Seattle Times notes that Bender remarried and became a successful used car salesman. Meanwhile, Barbara's family grew concerned about her lack of communication. Her mother, Bette Jones, told The Seattle Times that she believed that Barbara was in witness protection and thus could not contact her. On the other hand, Barbara's cousins thought something must have happened to her and reached out to the police but to no avail. She was not reported missing until February 1985.
Years went by without any sightings of Barbara or her sons, but that would change after a fateful decision made in 1992 (per The Seattle Times). Mark's new wife, Ann, and his stepdaughter did not understand why he still paid for the Washington storage unit. In February of that year, Ann stopped making payments for it. George Gennai purchased the unit shortly after, and Mark's gruesome crimes came to light.
Mark James Bender confessed to killing his family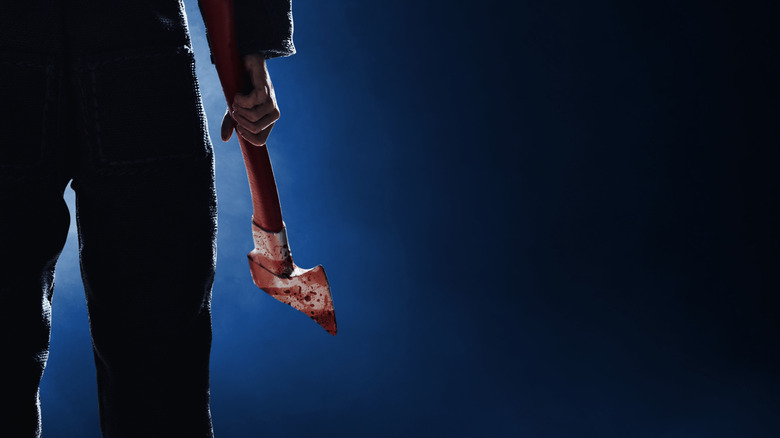 Fotokita/Getty Images
According to AP News, authorities arrested Mark James Bender in Nampa, Idaho, in June 1992. Capt. Glendon Crawforth of Nampa Police told The Seattle Times, "[Mark] was very surprised." Nevertheless, The Washington Post reports that he began talking immediately. He said, "I'm not saying I didn't do it. I did do it. I didn't plan it. Did I have an alcohol problem? Yes, a big one." He went on to say, "What's done is done. I'd just as soon get out of Idaho." With Mark's arrest, Barbara's mother, Bette Jones, expressed shock and said (via UPI), "I feel numb. I never believed I could feel so much hate."
Per The Washington Post, the authorities charged Mark with three counts of first-degree murder. A different article from AP News reports that he killed Barbara, then 35, and his sons, Mark and Brian, who were 15 and 8, respectively, during a domestic dispute gone wrong. Barbara informed Mark that she was taking the kids and moving to California. Enraged, Mark killed his family with a hatchet and stored their remains in the unit for 12 years.
Despite this, his second wife and stepdaughter hoped for leniency. At his sentencing, he admitted (via The Seattle Times), "I know many people believe I killed my family and easily went on with my life." Mark added. "But that's not the way it was. After a while I wanted to surrender. The guilt was tremendous." In 1993, Mark James Bender, then 50, received an 80-year sentence. 
If you or someone you know is dealing with domestic abuse, you can call the National Domestic Violence Hotline at 1−800−799−7233. You can also find more information, resources, and support at their website.